Narendra Modi's statement on occasion of Buddha Purnima is part of efforts to improve ties with China
Narendra Modi's statement on the celebration of Buddha Purnima on Monday attempted to address the issue of polarisation on the lines of caste and religion.
Prime Minister Narendra Modi's statement on the celebration of Buddha Purnima on Monday attempted to address the issue of polarisation on the lines of caste and religion. At the same time, it was also aimed at boosting India's moral standing as a country which stands for non-violence and fraternity.
Modi made this statement after his return from China, a nation which has the highest Buddhist population in the world. The prime minister is also expected to address a number of rallies in poll-bound Karnataka, where Dalit issues are part of the poll pitch of the Congress. In this state, a section of Dalits has also converted to Buddhism.
The intention to re-assert India's position in the geo political space as a friendly nation was clear in Modi's address. He spoke at the Buddha Purnima celebration organised by the Ministry of Culture in association with the International Buddhist Confederation at the Indira Gandhi International Stadium in Delhi.
"India has never had a history or tradition of attacking others' ideology or country. India has never been an aggressor. It has never encroached upon (the territory) of any other country," he said.
His statement was seen in the context of India's foreign policy, of of which an important is projecting Pakistan as a rogue nation and India as a victim of terrorism exported by it.
Narendra Modi's effort has been to garner support from nations with a significant Buddhist population to achieve India's broad geo-political objectives.
In 2015, while speaking at the Buddha Jayanti celebrations, he had said that the whole world has acknowledged that the 21st century would be Asia's century. He had said that the Buddha's teachings ware an inspiration and guiding spirit for Asia, as they showed the world the path to relief from problems of conflict and hatred.
In recent times, India has been keenly seeking to improve its relationship with China, a major ally of Pakistan. His statements on the occasion of Buddha Purnima can be seen as an extension of his attempt to improve ties with Beijing.
The prime minister also sent a message of fraternity to the 14 nations in Asia which have a large Buddhist population, and noted that the teachings of the Buddha had shaped the national character of several Asian countries.
He also offered "sangh dana" (donation) to Buddhist monks from countries such as Japan, Sri Lanka and Vietnam who were present at the event.
On the home front, Modi's statements appear to be an attempt to win the trust of Dalits before the Karnataka elections.
Significantly, a large number of Dalits have adopted Buddhism due to its stand against casteism. Dr BR Ambedkar's decision to embrace the religion in 1956 gave shape to the neo-Buddhist movement. The movement kept up its momentum in the decades after Ambedkar's death in several states, including Karnataka.
Recently, more than 300 hundred persons in Gujarat converted to Buddhism. Among the ones who converted were four people who were victims of flogging at Una in Gujarat for skinning a dead cow in 2016.
Find latest and upcoming tech gadgets online on Tech2 Gadgets. Get technology news, gadgets reviews & ratings. Popular gadgets including laptop, tablet and mobile specifications, features, prices, comparison.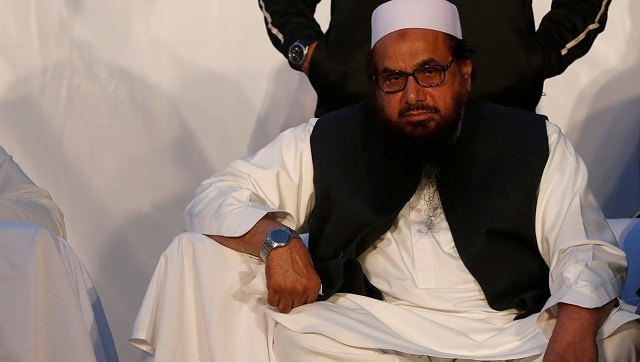 World
Saeed has been in and out of house arrest since 2008, with the courts setting him free after the State seemed unable to frame charges
India
In a clear swipe at China, Modi said without naming the country that entire world feels troubled by 'expansionist' forces
Lifestyle
'As I read Emily Ratajkowski's tale, I thought of many of the stories I had heard amongst the models I had interviewed that struck a similar chord,' writes Manjima Bhattacharjya in her monthly column, 'Curious Fashion'