Narendra Modi to inaugurate African Development Bank's annual general meeting in Gandhinagar
African Development Bank's annual general meeting will be held in Gandhinagar from 22 to 26 May and will be inaugurated by Prime Minister Narendra Modi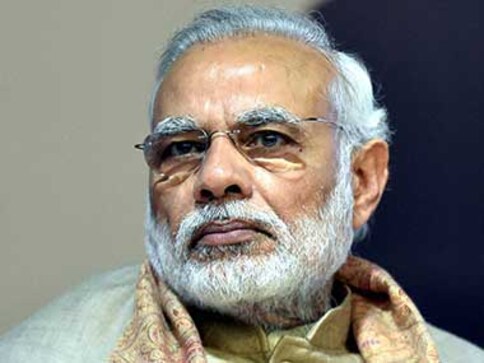 Ahmedabad: African Development Bank (AfDB) sees great possibilities of expansion of ties between India and Africa with the bank's annual general meeting being held in the country for the first time.
The AGM will be held in Gandhinagar from 22 to 26 May and will be inaugurated by Prime Minister Narendra Modi.
"We are looking at some exciting areas of possible future collaborations between the AfDB bank and India in respect of solar and renewable energy projects, a partnership in agriculture technologies and co-financing of the feed Africa Pipeline," AfDB president Akinwumi Adesina told reporters in Ahmedabad on Saturday.
"India is one of the largest investors in Africa: from 1999 to 2016, investments in Africa stood at $ 54 billion, which is 19.2 percent of India's foreign direct investment," he said.
Bilateral trade between India and Africa has risen 5-fold over the last decade to $ 56.7 billion in 2015-16 from $ 7 billion in 2005-2006.
"We expect it to reach to $ 100 billion in 2018," he said.
"India and the AfDB bank have a great record of ongoing collaboration, and most recently in 2015, the bank along with Indian banks as partners established Mauritius-based Kakuza project development company to develop pipeline of bankable infrastructure projects in Africa," he said.
"Now, we expect Indian industry to invest in power generation and energy, agro-aligned industrialisation and food processing. While doing so we can explore synergies that exist between infrastructure, regional integration, business regulation, creating employment, improving health and introducing innovation," he said.
About Africa, Adesina said, "African economics have shown impressive economic growth rates over the past 10 years, averaging over 5 percent. This growth has occurred largely due to macroeconomic stability, improved business and investment environment, and political stability."
To a query about factional fightings in some countries of the continent, which makes it difficult for companies to do business, he said, "Peace is a basic necessity for conducting smooth business. But violence is everywhere, not (just) only in Africa."
The AGM will witness about 3,000 delegates from 81 member countries converging at the Mahatma Mandir convention centre at the state capital.
Besides the prime minister, Finance Minister Arun Jaitley will chair the meeting of the board of governors of the bank.
Union Ministers Prakash Javadekar and Piyush Goyal will also participate in the meeting.
The board of governors of the bank will meet to dwell on major developmental challenges being faced by African nations and the ways to achieve an inclusive and sustainable growth.
Explainers
Faced with an increasingly belligerent China, the Indian Army has increased its firepower by deploying a variety of rockets and artillery, and plans to further acquire diverse weapon systems
India
The high-speed Vande Bharat train, connecting the capitals of Gujarat and Maharashtra, can operate at 160 kmph, around 16 seconds faster than its two predecessors. It will also provide passengers with a more comfortable journey
India
The five-day conference will see participation of over 550 delegates from 115 countries to discuss issues related to development and strengthening of integrated geospatial information management, its capacities and capabilities