Ayushman Bharat could be India's Big Bang moment in healthcare, but addressal of OPD care issues remains a key
By giving up to ₹5 lakh health insurance coverage to 10.7 crore families, the government is bringing healthcare to the poorest of the country, and if realised, it promises a revolution
Haryana/New Delhi: Emerging into the sunlight from the doors of the Kalpana Chawla Government Medical College and Hospital in Karnal, its patients are fated to walk towards hard times. The 500-bed, multi-speciality facility, its floors mopped to an almost mirror-like shine, gives no reason to complain — but that isn't the reason to pray never to encounter its wards. Tens of thousands Indians die because they can't afford medical care; families are bankrupted keeping loved ones alive.
But one young woman from an impoverished rural home, discharged after a surgery last week, was smiling — and the story of why could mark an unnoticed turning point in our national life.
This month, the government will roll out Ayushman Bharat-National Health Protection Mission, giving the poorest 40 percent of Indians — over 10.7 crore families — access to quality hospital treatment for the first time. Billed as the world's largest scheme of its kind, Ayushman Bharat promises insurance cover of up to ₹5 lakh a year at empanelled hospitals.
By its sheer scale and ambition, Ayushman Bharat promises to drag the debate around healthcare — perhaps the single biggest burden an Indian family will confront — out of Indian homes, and on to the centre stage of national political discourse.
Anchal Sharma, a young computer engineering graduate, began working at the Ayushman Bharat office in Kalpana Chawla hospital on 14 August — her first job. Her first neat-pink patient file arrived the next morning. Prepared by the gynaecology ward, recording the case of a pregnant 24-year-old woman from a Below Poverty Line family, in urgent need of a caesarean.
Forty-eight hours later, Mousami emerged from the hospital with her second child, Karishma, without having paid a paisa, thanks to Sharma and the Ayushman Bharat office.
Three years ago, when Mousami had arrived at the very same Karnal hospital, her experience had been very different. When her labour began, the family first took her to their nearest government health centre in Indri. The staff kept her there for three days and then referred her to Kalpana Chawla hospital.
"Mousami was dying of pain," recalls her brother-in-law, Manjeet, "She couldn't even breathe". In spite of her deteriorating condition, the family alleges, doctors flatly refused to operate.
Fearing Mousami would die, the family rushed her to a private nursing home, where they ended up paying ₹1.5 lakh for a caesarean delivery. "Mousami's husband makes ₹300 a day, if he gets work," says Pramod, Mousami's mother-in-law.
In her office, Sharma describes how Mousami's case was handled by Ayushman Bharat. Beneficiaries are identified in the common server by filing in their ration card information, phone number or Aadhaar number. Their claims are then filed and sent for approval, all without any paperwork.
Mousami's claim is one of the three cleared so far in the hospital. Thirty-nine more are in various stages of settlement.
Why does India need Ayushman Bharat?
Like Mousami's family, millions of Indians end up spending money they just cannot afford on what ought to be relatively minor healthcare procedures. Out-of-pocket expenditure pushes a staggering 55 crore Indians into poverty each year, said a study by Sakthivel Selvaraj, Habib Hasan Farooqui and Anup Karan from Public Health Foundation of India in the British Medical Journal this June.
The National Health Systems Resource Centre describes healthcare expenditures that exceed 10 percent of a household's annual consumption expenditure as "catastrophic". Eighteen percent of Indian families, the National Sample Survey Office found in 2011-12, faced catastrophic health expenditures in that financial year.
For most Indians, public healthcare just doesn't exist. More than 94 percent of Indians pay out of pocket for healthcare, government's Household Health Expenditure Report found in 2014. Private health insurance accounts for less than 5 percent of total health spending, the National Health Accounts in India determined in 2014-15. Only about 5 percent population is covered by any government insurance schemes, like the CGHS.
This is the scale of the problem Ayushman Bharat seeks to address — and it's no small task.
To put it simply, the problem is: India just doesn't have a big-enough public health infrastructure, or the funds to grow it. The need for public health care is met by 1,56,000 government-run health sub-centres, 25,650 primary health centres (PHCs), and 5,624 community health centres (CHCs) — but we need 34,946 more sub-centres, 6,409 PHCs and 2,168 CHCs.
There aren't enough doctors, either. India has 10,41,395 qualified practitioners, but only one in 10 serve in government hospitals. This means there is just one doctor for every 11,082, according to the Medical Council of India and Directorate General of Health Services. Only 27,124 doctors work in rural PHCs where they are most needed; there are just 4,156 specialists available to all CHCs.
Infrastructure needs money, but India will only spend 1.28 percent of its GDP on health, up marginally from 1.12 percent in 2009-2010. World Health Organisation data shows that it is below what low-income countries spend on healthcare, which is 1.4 percent.
In the long-term, spending more on health could create more infrastructure — but that will take time. This is where Ayushman Bharat's model of involving the private sector comes in. In theory, the availability of patients with insurance cover will lead private investors to create health infrastructure in rural areas, drawing in the funds that are so desperately needed.
Elephants in the ward
From his office in New Delhi's Jeevan Bharati Building, Ayushman Bharat's chief executive officer, Indu Bhushan, is working overtime to build the networks needed to make the project work. "People are here 'till nine-ten at night," he says, adding, "A lot of them are working almost as volunteers."
He needs them all: 7,872 people have been trained so far to help administer Ayushman Bharat, but the big colour-coded spreadsheet on Bhushan's desk shows that only 25 out of 32 states and union territories have "high readiness" for the launch.
Things haven't been helped by the fact that at the village level the scheme isn't well-understood. Anju, who lives in the village of Norta, not far from Karishma's village, thinks the child received free healthcare because "she was born on 15 August when national flags were hoisted across the country".
Maya, a neighbour, fondly imagines it is because Karishma was a girl. "Her education will be paid for by the government," she says, adding, "After that she will be given a government job. The government will also pay for her wedding."
Lots of other problems need to be ironed out. Private hospitals, for example, complain they still don't know how they will be paid for the services. "We are already part of the state health insurance scheme, but we have not received any guidelines yet from the government," said Hitesh Popli, credit manager of Cygnus Hospital in Karnal.
"As we speak," Bhushan responds, "We are holding meetings to expedite empanelment. We have a huge number of applications, and we are going to have as many hospitals on board as possible."
Tougher problems lie ahead
The health ministry's household health expenditure survey shows that more than half of the out-of-pocket is made on out-patient department (OPD) care, mainly on purchasing medicines and other medical goods. Ayushman Bharat, though, only targets hospitalisation costs, which make up less than a third of the out-of-pocket expenditure.
The government is moving to address some of these problems. In August, health minister JP Nadda announced that 1.5 lakh health sub-centres will be upgraded to health and wellness centres that will conduct universal screening — for everything from cervix and breast cancer to hypertension, diabetes, tuberculosis and mental health. There is also a new energy driving the Jan Aushadhi Yojana, a United Progressive Alliance-era scheme to provide low-cost generic medication.
Centrestage health
But one key gain is already evident. Modi's unprecedented public health push is built on the realisation that the cost of life — quite literally — has become a huge issue for millions of ordinary people.
The government intends to demonstrate that it, unlike its predecessors, is listening. In a recent article, the editor-in-chief of the medical journal The Lancet noted that the debates swirling around healthcare will give the next government "the opportunity to redefine the idea of India for a new generation".
At a gathering of private healthcare providers in August, Bhushan outlined the gross inequities that characterise India's access to medical care. "In the government sector, the use of services by the top 40 percent of the population is 50 percent more than what the bottom 20 percent uses," he said. There is inequity. "In the private sector, the use of services by the bottom 40 percent is even lower."
By giving up to ₹5 lakh health insurance coverage to 10.7 crore families, the government is bringing healthcare to the poorest of the country. That promise, if realised, promises a revolution to rival the most seismic events India has ever seen.
World
To his supporters, the 50-year-old is a secrecy-busting journalist who exposed US military wrongdoing in Iraq and Afghanistan. But US prosecutors claim Assange put lives at risk when he helped intelligence agent Chelsea Manning steal diplomatic cables and military files which Wikileaks later publish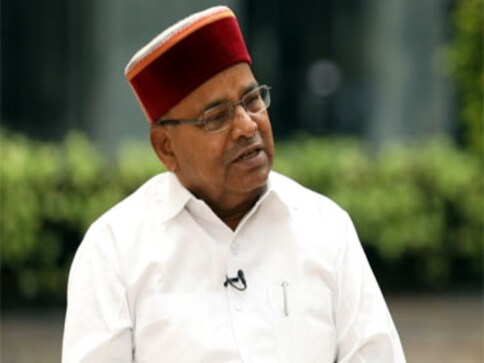 Politics
From governors to tribal leaders and even a former Lok Sabha speaker, the BJP has a glut of candidates to choose from and much to ponder while making its choice
World
Built by China State Shipbuilding Corporation Limited, the Fujian has a displacement of more than 80,000 tonnes and is equipped with electromagnetic catapults and arresting devices