Mumbai: Suburban railway stations, international airport to get new names; Shiv Sena leaders meet Rajnath
Two stations on the Western line, Elphinstone Road and Charni Road, are likely to be renamed to Prabhadevi and Girgaum respectively, while the word 'Maharaj' will be added to Chhatrapati Shivaji International Airport and Chhatrapati Shivaji Terminus
Mumbai's suburban railway stations and international airport are likely to undergo a name change, after a delegation comprising Shiv Sena leaders met Union Home Minister Rajnath Singh to discuss the proposed changes on Monday. Two stations on the Western line, Elphinstone Road and Charni Road, are likely to be renamed to Prabhadevi and Girgaum respectively, while the word "Maharaj" will be added to Chhatrapati Shivaji International Airport and Chhatrapati Shivaji Terminus.
According to a report in DNA, the delegation, led by state transport minister Diwakar Raote, met Rajnath and sought permission regarding immediate action in this regard. The report said Shiv Sena MPs Arvind Savant and Shrirang Barne accompanied Raote. "Raote said that he was trying to bring about this change of names for last 20-22 years and had announced this when he was Mayor of Mumbai. He said that Maharashtra cabinet had also passed a resolution to change these names," the report further said.
The move comes just months after a new suburban station between Jogeshwari and Goregaon, which was originally named Oshiwara, was named Ram Mandir last year. Various political parties and communities have also demanded that Dadar be renamed Chaityabhoomi and Grant Road be called August Kranti.
However, according to a report in The Indian Express, Raote had said only those names which were given by the British in pre-Independence times will be changed. "No reason should be demanded as to why the names of the stations must be changed. This is our country and our land, and names of the stations must be as per the culture of our country. (Rajnath) Singh has confirmed to us that the names will be changed as soon as possible," Raote said.
The report also mentioned that Sawant had made a demand in the Lok Sabha last week, of renaming five suburban railway stations, including Mumbai Central, that have colonial names. "The home minister has given us his assent on changing the name of Elphinstone Road station at the earliest. He also said the government would consider changing the name of Charni Road station at the earliest," Sawant said.
Situated on the Western Railway line, Elphinstone Road station was named after Lord Elphinstone, who was the governor of Bombay between 1853 to 1860. The Mumbai international airport was earlier known as Sahar International Airport and renamed to Chhatrapati Shivaji International Airport in 1999, while the government had renamed Victoria Terminus to Chhatrapati Shivaji Terminus in 1996.
World
Prime Ministers Narendra Modi and Scott Morrison agreed that India and Australia needed to work closer together to overcome the challenges in the post-pandemic world
India
Water from rivers, streams and oceans from these 115 countries was received by Singh at his residence. The water was procured by NGO Delhi Study Circle, which is led by BJP leader and former Delhi MLA Vijay Jolly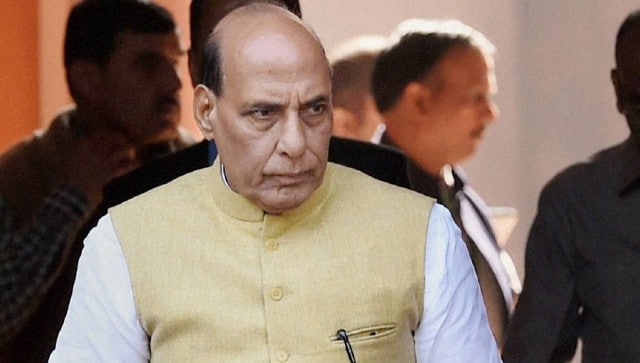 India
"The trust between the government and the industry has increased following the scrapping of the retrospective taxation. By doing this, we have rectified the mistake of the earlier government (UPA)," Singh said.