Modi govt's Smart City scheme may make housing unaffordable for poor, says UN report
The Smart City scheme of Government of India might broaden the gap between the rich and poorer cities with an overreliance on technology possibly resulting in an unaffordable housing for the poor, a United Nations expert says in a report to the current UN Human Rights Council (HRC) session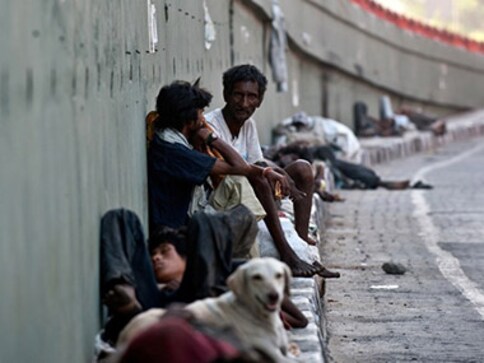 Geneva: The Smart City scheme of Government of India might broaden the gap between the rich and poorer cities with an overreliance on technology possibly resulting in an unaffordable housing for the poor, a United Nations expert says in a report to the current UN Human Rights Council (HRC) session.
"Concern was also expressed that modernising only parts of cities, or that a particular focus on technological responses, would result in the construction of unaffordable housing or infrastructure that is not targeted at the poorest," Leilani Farha, a UN special rapporteur for adequate housing as a component of the right to an adequate standard of living, and on the right to non-discrimination in this context, says in her report to the 34th session of the HRC.
"Substantive resources would thus be spent on assisting only a small proportion of the population, while residents of informal settlements would be evicted from their homes to make way for new developments," she adds.
An analysis of shortlisted Smart City proposals further revealed a predominant focus on technological solutions and a lack of priority for the affordable housing aspects of the scheme, the report says.
Farha was on a 12-day tour to New Delhi, Mumbai and Bengaluru in April 2016.
In a general sense, both state and central governments make the very visible homeless population as relatively invisible and show insufficient interest in addressing their immediate needs.
Homeless people are never considered candidates for long-term housing options, such as through the Pradhan Mantri Awas Yojana (PMAY) scheme. However, she added that one of the most progressive elements of the programme is that it is based on the recognition that, as far as possible, slum rehabilitation should occur in situ.
There are barriers to accessing PMAY and similar state-sponsored in situ rehabilitation programmes, including the requirement to provide proof of residency that can be difficult to meet.
"The special rapporteur was told by developers that the barriers coupled with affordability issues have resulted in approximately 20 percent of informal settlement residents being unable to access the scheme," the report says.
Between 2001 and 2011, the number of informal settlements in India increased by over 37 percent.
The UN expert was "surprised" that many government officials and members of the judiciary consider residents of informal settlements to be living there illegally stigmatising them as "encroachers" or "occupiers" without recognising the important services they provide.
"Forced evictions, displacement and demolitions are not uncommon practices, used by the central Government in some states to advance the economic development agenda of the country," the report says.
Genuine consultation with those affected is seldom carried out while access to forced evictions "appears to be scant" in India — all of this is contrary to international human rights law.
"In most cases, forced evictions occur without a hearing and with impunity. In other cases, the community may have only a few hours to secure a stay of the eviction," Farha writes.
Access to justice in this context "also appears to be limited". There is no clear national policy or legislation on due process requirements prior to eviction, which is required under international human rights law.
Though the Delhi government has issued a moratorium on forced evictions there are no relevant legislation or orders that exist at the national level, she said. "In addition, the special rapporteur was recently made aware of evictions in Delhi, carried out by the central Government, which were not in line with the Delhi moratorium and guidance," the UN expert observed.
Her report to the UN also focuses on displacement caused by mega projects and dams resulting in crores of displaced and landless people, the disproportionate number of such displaced people being tribals.
The housing rights expert supports a high-level committee report to severely limit the use of "eminent domain" and the definition of "public purpose" in tribal areas — this would play a key role addressing forced evictions and addressing land acquisitions, including by private companies.
Considering that 78 crore rural inhabitants are landless in India, there is an urgent need to address their housing situation in a "more comprehensive way" and also to mainstream the links between domestic violence and the right to adequate housing at all levels of government.
Deeply-rooted caste and gender-based discrimination means that there are still women and men from scheduled castes cleaning public and private toilets, collecting excrement in pits, latrines and open drains, who, as a result of their activities, suffer from deplorable housing and living conditions.
Being a Muslim or a Dalit can at times be a barrier to access to housing, she observed.
India is at a "tipping point" as a result of to the country's accelerated urbanisation, population growth and resultant growing inequality, Farha warns. Over 5.86 crore households do not have access to adequate housing in urban and rural India.
Among her recommendations, the UN special rapporteur emphasises the urgent need for India to adopt "a national legislation with explicit recognition of the right to adequate housing without discrimination on any ground". It also urged the government to enact legislation to guide forced evictions that will stipulate that forced evictions can only occur in the most exceptional of circumstances, once all other alternatives have been pursued.
She praised the Indian and state governments for providing her with "exemplary support" and facilitating her visit "without constraint".
The Permanent Representative of India to the UN office at Geneva Ajit Kumar told the HRC on 1 March that the provision of housing especially for the underprivileged section of the society is one of the core priority areas of the government.
Additionally, he emphasised that the Smart Cities mission intends to provide core infrastructure and a decent quality of life to its citizens and application of smart solutions with 15 percent of the greenfield investments stipulated to be in the affordable housing category.
The global residential real estate is now valued at a $163 trillion which is more than half the value of all global assets and more than twice the world's total GDP.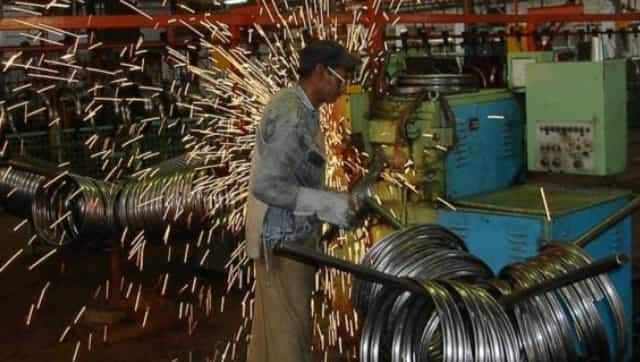 India
In 2021-22, the Indian economy grew at 8.7% up from 6.6% the year before and we are looking at upwards of 7% this year too. This is the highest in the world amongst major economies, with China coming in next at 5.5% growth
Politics
In Delhi, party MPs will hold 'Chalo Rashtrapati Bhavan' from Parliament to register their protest over the issues; CWC members and senior leadership to participate in 'PM House gherao' tomorrow
World
In a meeting with South Korean President in Seoul, the Secretary-General affirmed the UN's clear commitment to full, verifiable and irreversible denuclearisation of the Korean Peninsula including North Korea. Fundamental objective is to bring regional peace, security and stability