Missing zebra crossings leave lives of India's jaywalkers on the edge every day
Jaywalking is wrong and puts one's life and limbs at risk. But even at what should be the places where a pedestrian does not have to jaywalk but have protection from a vehicle, such provisions are missing.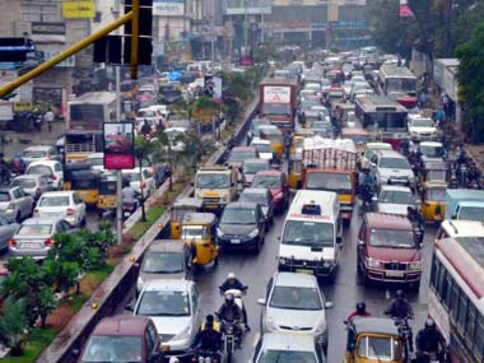 Yes, you!! Freeze, don't cross the street. Or the road. Or the highway. It does not matter what compulsions you have, even if it just a simple desire to get to the other side. Just stop in your tracks and hunt for a zebra crossing.
For, it has been decreed by a Mumbai magistrate that if you are knocked down, and get hurt, or worse still, killed, you may not be entitled to help from the law. Crossing of the road has to be only at a zebra crossing and an accident leaves the driver of a vehicle free of guilt.
The magistrate, not identified, said in his ruling that "Admittedly, the boy was crossing the road not from (sic) the zebra crossing. Admittedly, there was also no signal pole at the place of accident. Under such circumstances, it cannot be said that there was fault or negligence of the accused."
The interpretation may not be wrong, in fact, could be right, for modern transportation systems which include roads, assign spaces for each kind to use. The carriageway for cars to drive on, that being the space between the footpaths on its either side. It is not anybody's right to walk into a car coming.
That is why the boy, Vishal Walmiki, who was crossing a busy spot near Haji Ali, Mumbai, at just the spot he thought was convenient to him – the direction a crowd can take from one side to side, the shortest – and was run over. He was at fault, of course. He was a jaywalker.
Now, let us move from the law to the reality which pedestrians face every day.
Jaywalking is wrong and puts one's life and limbs at risk. But even at what should be the places where a pedestrian does not have to jaywalk but have protection from a vehicle, such provisions are missing.
For instance, count the number of zebra crossings that are, let us say, Mumbai, Thane, and Navi Mumbai and find out. Not that it is a typical issue with this metropolitan region alone.
There would be hardly any significant in number, and if they are, such crossings could be barely indistinguishable because they have borne the brunt of vehicles going over them over and over and remain erased. In places they ought to be, they may be missing entirely for they have not even been put in place.
Therefore, would crossing in such places save you? The motorist may not be able to see it to allow the pedestrian the right of way.
But that's the way it works in most urban spaces. There may be a zebra crossing, officially, but not visible. Not even at road junctions where traffic lights and traffic constables are present. And if they and the zebra crossings are present and even visible, cars may have encroached upon it, edging forward in readiness to throttle their way forward. They then hide and obstruct the pedestrians their right of way.
Given the intensification of road transport by way of private cars and bikes in contradistinction to the inadequacy of public transport that could keep the private ownership and use of two-wheelers and four-wheelers low, city and town roads should have less zebra crossings than required.
In a country which is now car and bike-dependent for quick transport, and over 50,000 of them are brought to the roads every day, the management of transport is in favour of motorised conveyance. Mumbai too has more than enough to choke the roads.
All this, despite the Indian Road Congress Guidelines on Pedestrian Facilities being, according to a city municipality official in the region, "something we should adhere to". But they don't. Because the traffic police don't tell them where such crossings are required for the civic body to provide them.
"It is at the suggestion of the traffic police that the civic bodies provide the infrastructure," he said, but "Yes, there is not enough attention being paid to it."
The Indian Road Congress lists zebra crossings not only as a requirement but also provides the specifications, including their width given the breadth of the roads: "delineated with the help of alternate black and white strips which should have embossed texture for easy detection by persons with vision impairment". Thermoplastic paint with "5 mm embossed texture" is recommended.
Not only that. "A zebra crossing must always be accompanied by a 'STOP' line" which is "not sited within 150 m of the crossing". There are specifications for the zebra crossings at "un-signalised intersections" and those which are signalised. There have to be refuge islands at the crossings which are at the median point of the carriageway.
Contractors' mischief and official willingness to wink at them ensure use of normal, ordinary white paint on road surfaces where they are, only periodically, applied, to disappear within a few weeks, probably within a month.
However, if the vehicles have the right of way on the carriageway and the pedestrian is restricted to the zebra crossings, there is another issue: the sidewalks themselves, which is another story.
also read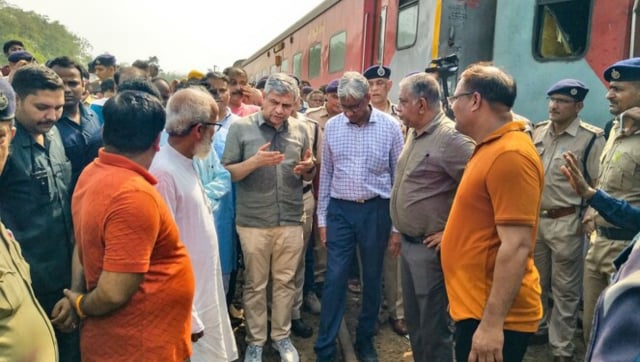 India
At least 288 people have been killed and around 803 injured in a horrific three-train collision. The crash involved the Bengaluru-Howrah Superfast Express, the Shalimar-Chennai Central Coromandel Express, and a goods train
India
The death toll stands at 288 people while over 900 remain gravely injured. The train crash, one of the deadliest in the country, took place in Balasore district about 250 km south of Kolkata and 170 km north of Bhubaneswar around 7 pm on Friday, prompting the Railway Ministry to order a probe
India
The incident took place at noon when the bus full of passengers onboard overturned after losing balance.