Missing Telangana Dalit youth found murdered by father-in-law and relative over inter-caste marriage
The case relating to the disappearance of a Dalit youth in Telangana took a different turn on Saturday as police arrested his father-in-law and another relative for his murder.
The case relating to the disappearance of a Dalit youth in Telangana took a different turn on Saturday as police arrested his father-in-law and another relative for his murder.
Police said Amboji Naresh (23), who was missing since 1 May, was killed by Tummala Srinivas Reddy, who was unhappy over his daughter marrying a man from another caste.
Reddy, who had called his daughter Swathi Tummala (20) and son-in-law from Mumbai with a promise to accept their marriage, allegedly murdered Naresh and burned the body in his fields in Lingarajupally village of Yadadri district.
Reddy, who was being questioned by police for nearly two weeks, confessed to the crime and said that he took the help of his relative N Sathi Reddy to kill Naresh.
Reddy, previously a Telugu Desam Party leader had allegedly set fire to the victim's body approximately 15 metres away from Swati's cremation site. Swati committed suicide on 16 May, reports The Indian Express. Reddy then threw the ashes in the Musi river.
The Indian Express also stated that both N Sathi Reddy and Tummala Srinivas Reddy then used dried wood and bushes to set Naresh's body on fire. However, since the body did not burn completely, the duo then drove to Atmakur and purchased five litres of petrol. They also brought tyres and set the body on fire until it burned completely.
Rachakonda Police Commissioner Mahesh Bhagwat told reporters on Saturday evening that both the accused had been arrested.
Bhagwat said they committed the murder on the night of 2 May. The accused spotted Naresh near their house and chased him on their bike. They caught him and took him to Srinivas Reddy's agricultural fields.
The police chief said that when Sathi Reddy was talking to Naresh, Srinivas Reddy hit the latter on his head with an iron rod, leading to his death. The two accused burned the body. They collected the ashes and threw them in the river the next day.
The police commissioner said that Sathi Reddy also damaged the mobile phone of Naresh.
Swathi Tummala (20) allegedly committed suicide at her parents' house on 16 May, in a tragic end to a love story and an inter-caste marriage between the two childhood friends. The Indian Express also reported that Swati was pregnant.
The couple had eloped in March and married in Mumbai against the wishes of Swathi's father. The Indian Express reported that Reddy told the police that he was angry with Naresh since Swati was having hardships in Mumbai. Reddy further added that Naresh did not have a job and he never had money to purchase ration.
Srinivas Reddy, who comes from an upper caste, had also filed a dowry case against Naresh and his parents.
Naresh's father had approached the Hyderabad High Court, seeking direction to police to trace his missing son. Amboji Venkataiah suspected that Swathi's father was behind his son's disappearance.
Swathi allegedly ended her life a couple of days before she was to appear in the court in connection with the disappearance case.
On 18 May, the court had directed police to probe the disappearance and submit a report on 1 June.
The Rachakonda Police Commissioner had appointed Deputy Commissioner of Police Venkateshwar Rao to head the investigations. He had constituted five search teams and announced a Rs 50,000 reward to anyone providing information about Naresh.
With inputs from IANS
Find latest and upcoming tech gadgets online on Tech2 Gadgets. Get technology news, gadgets reviews & ratings. Popular gadgets including laptop, tablet and mobile specifications, features, prices, comparison.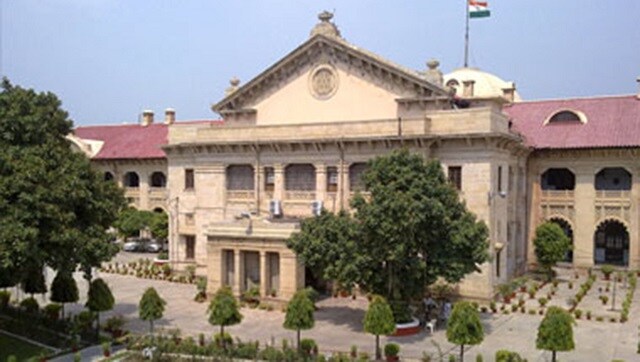 India
The court on 1 October had asked the victim's parents to apprise it of their version of the incident and had also ordered the Hathras district administration to arrange for their travel to the court
India
The court said the Hathras district administration failed to show "any good reason" as to why it could not hand over the victim's body to the family members, say for even half an hour, to enable them to perform their rituals at home
Entertainment
Ava DuVernay's Caste will examine "how our lives today are defined by a hierarchy of human divisions dating back generations."