Missing Sukhoi Su-30 MKI: IAF expands search into Bhutan; news on aircraft likely today
The search for the missing aircraft was extended beyond the West Kameng district in Arunachal Pradesh right up to Bhutan.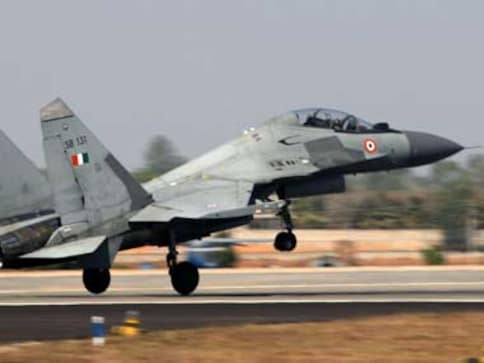 The massive search and rescue operation that has been going on for the missing Sukhoi Su-30 MKI since Tuesday afternoon may end on Thursday after reports began trickling in about some information about the jet.
"I cannot confirm (its location) to you now, but there is some positive information trickling in. I can confirm that only in the evening. When we were informed that the aircraft had gone missing we activated all our administrative network including gaon burhas (village heads) and circle offices for sightings of any wreckage or of the aircraft itself. However, the actual search and rescue information has to be provided by the Indian Air Force only," Sonitpur district deputy commissioner Manoj Kumar Deka told Firstpost from Tezpur in Assam.
The search for the missing aircraft was extended beyond the West Kameng district in Arunachal Pradesh right into Bhutan.
"We have deployed two teams one with 175 people and the other with 120 including personnel from Arunachal Pradesh Police. On Wednesday, there was a strong army contingent of 500 personnel as well. A team of nearly 700 people is looking for the aircraft. I cannot tell you about the strength of the army search team today. However, yesterday we have contacted our counterparts in the eastern Bhutan districts of Trashigang and Trashiyangtse and sought their help as well. In Arunachal Pradesh, the search is limited to the West Kameng district only. We are doing a dawn to dusk search and the weather is a concern as it is very cloudy. The terrain is also a challenge due to dense forest," said West Kameng district deputy commissioner Sonal Swaroop.
Helicopters and aircraft were pressed into service since Tuesday by the Indian Air Force to search for the Sukhoi fighter jet that went missing with two pilots onboard over Tezpur in Assam, but bad weather affected the operation.
The IAF had said the search operation was continuing despite overcast sky and spells of rains and thundershowers in parts of Assam and Arunachal Pradesh where the SU-30 MKI plane is suspected to have crashed.
An IAF spokesperson said in New Delhi that a Su-30 aircraft with recce capabilities is also being utilised for locating the missing plane.
According to reports on Wednesday, apart from the aerial assets, four groups of IAF personnel, nine parties of the Indian Army and two teams from the state administration have been deployed to look for the fighter jet.
"Search and rescue operations resumed at daybreak today. A C-130 transport aircraft with an electro-optical payload, an advanced light helicopter and Chetak helicopters of the IAF have been tasked for this mission," IAF spokesperson Wing Commander Anupam Banerjee had said.
He, however, said "marginal weather" (adverse to a military operation) prevailing over the area being searched,
is hampering the operation.
The Sukhoi jet went missing after taking off from Tezpur Air Force station at 10:30 am on Tuesday. The plane, which was part of a two-aircraft formation, was on a routine training sortie and had lost radar and radio contact around 60 kilometres northeast of the airbase.
"Till now, no breakthrough has been made in locating the aircraft and its pilots," the IAF spokesperson had said on Wednesday.
The last contact with the plane was made when it was flying over Dubia in Gohpur sub-division of Biswanath district, adjacent to Sonitpur.
The first batch of the Russia-made fighter jet was inducted by the IAF in the late 1990s. Since their induction,
seven crashes have taken place.
The country's frontline SU-30 MKI aircraft were deployed in the Tezpur airbase on June 15, 2009 for guarding the Sino-India frontier in Arunachal Pradesh.
At present, two squadrons comprising around 36 aircraft are deployed at Tezpur.
With inputs from PTI
Find latest and upcoming tech gadgets online on Tech2 Gadgets. Get technology news, gadgets reviews & ratings. Popular gadgets including laptop, tablet and mobile specifications, features, prices, comparison.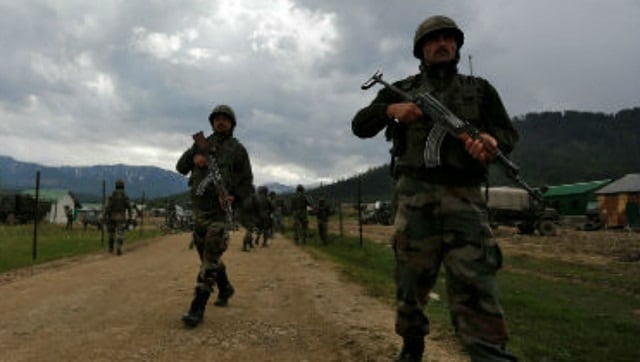 India
The latest ceasefire violation comes a day after an Indian Army personnel was killed and three others were injured in separate ceasefire violations by Pakistan in Rajouri and Poonch districts
India
Nearly 50,000 troops of the Indian Army are currently deployed in a high state of combat readiness in various mountainous locations in eastern Ladakh in sub-zero conditions as multiple rounds of talks between India and China have not yielded any concrete outcome
India
The range of the new land-attack version of the missile has been extended to 400 km from the original 290 km but its speed has been maintained at 2.8 Mach, sources said