Snapdeal employee comes home: Don't know how she managed to escape, says Dipti Sarna's father
Snapdeal employee, Dipti Sarna, went missing on Wednesday night when she was on her way back from work.
The missing 24-year-old woman engineer has been traced, however police said more details are yet to surface. Snapdeal employee, Dipti Sarna, went missing on Wednesday night when she was on her way back from work. Dipti boarded a shared autorickshaw from Vaishali Metro station to the Ghaziabad bus stand, an 11-km stretch, after which she went missing.
On Wednesday around 8.30 PM, Deepti went missing after she was travelling in an auto she had hired from outside Vaishali Metro Station. According to police, Deepti was on her way from Vaishali metro station to the old bus stand of Ghaziabad where her father Narendra Sarna, a resident of Kavi Nagar, was waiting to pick her up.
Deepti's father said on Friday that she called him up in the morning and told him that she was in train in Panipat and coming to Vaishali. "She told me that she will come to Vaishali, but I asked her not to come to Vaishali and said I will come to New Delhi Railway Station to pick her.
"I don't know how she came (managed to escape). She was calling me up from the phone of her co-passenger in the train. She was found sitting in the train. I don't know whether she was in trauma," he told reporters here.
Deepti's mother said that her father picked her up at New Delhi Railway Station. "She had called up her father in the morning and told him to pick her up," she further said. After she went missing, her father had told the police that when the auto crossed the Hindon river bridge on Wednesday's evening, Deepti called him and gave him the location.
She was also heard shouting at the auto driver for taking a wrong route, he had said, adding thereafter her phone was switched off. Police had soon swung into action and launched a manhunt to search the girl.
"She called home and spoke to her brother. She said she is in Panipat but we are still not sure whether it was a case of kidnapping. I am very relieved she is found," Uttar Pradesh DGP Javed Ahmed told the CNN-IBN. However, the top cop said that the police have not spoken to the girl but the family has confirmed that she called home.
The father of the 24-year-old, however, told NDTV that he does not have much information about his daughter but in an hour details will be clearer. According to the channel, police team is bringing back Dipti from Panipat and the mother confirmed that Dipti's father has gone with the police.
Dipti Sarna, who works at the company's Gurgaon office, failed to return home in Kavi Nagar area of Ghaziabad on Wednesday night. On Wednesday night, she left the Metro station around 8.30 pm and took a 'shared' auto-rickshaw along with three other passengers, including a woman, IANS reported.
After getting into the vehicle, she telephoned her father Narendra Sarna. After travelling a distance of around 3-4 km, the woman co-passenger was reportedly forced to get down.
Sensing danger, Dipti called her father again and said the auto-rickshaw was taking her in a wrong direction. Her mobile phone has been switched off since then. Superintendent of Police (City) Salman Taj Patil had registered a case and police launched a combing operation in the area, but nothing was found.
Ghaziabad residents on Thursday evening blocked traffic on national highway-24, and also staged a sit-in at the office of the senior superintendent of police.
UP Chief Minister Akhilesh Yadav's office had tweeted that he had asked the Ghaziabad Senior Superintendent of Police to "personally head the search operation", and that several teams had been formed.
"We have been able to trace her last location to a village called Nandgram which is near Hindon Bridge. Preliminary investigations point to a case of abduction. Search operations in the area are being conducted and questioning is on," SSP Dharmendra Singh told The Indian Express on Thursday.
Meanwhile, Snapdeal launched #HelpFindDipti to locate her and has asked for any information that could help locate her to be shared via Direct Message on Twitter.
"We are extremely disturbed with the reported abduction of our team member. Her security and safety is our topmost priority. We are doing everything to support and work with the authorities in their investigation. The entire Snapdeal family is united in their support and prayer for her safe return," a Snapdeal spokesperson told The Hindustan Times.
With inputs from agencies
India
The incident took place on the National Highway-34 in the Makrawan locality of the Maudaha area
Politics
The Delhi Assembly passed five bills increasing the salary and allowances of the legislators from Rs 54,000 to Rs 90,000 per month. MLAs in Telangana and Maharashtra receive much more — Rs 2.5 lakh and Rs 2.3 lakh respectively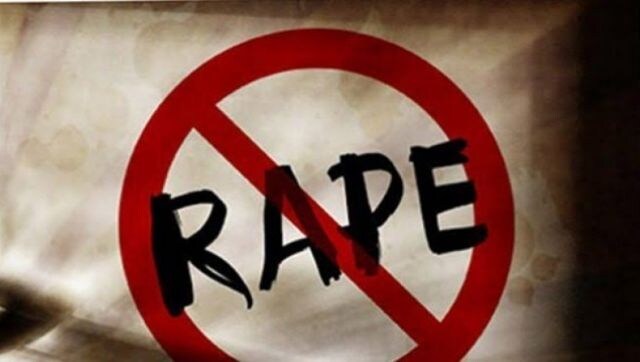 India
According to the police, the sisters had frequent quarrels after the younger one recently came to know about the elder one's illicit relations with the four men and objected to it