MeToo in India: Priya Ramani's allegations did 'immediate damage' to my reputation, MJ Akbar tells court; calls allegations baseless
Former Union minister MJ Akbar on Wednesday appeared before a Delhi court to record his statement in the criminal defamation case filed by him against journalist Priya Ramani.
Former Union minister MJ Akbar on Wednesday appeared before a Delhi court to record his statement in the criminal defamation case filed by him against journalist Priya Ramani.
Akbar appeared before the Additional Chief Metropolitan Magistrate Samar Vishal and began his testimony by telling the court about his credentials and professional background as a journalist. "I acquired a good reputation as both a writer and an editor." He also reportedly submitted books authored by him as exhibits.
Akbar also talked about his political career and said that he entered public life in 2014 and became National Spokesman for BJP in 2015 and is currently a Member of Parliament from Madhya Pradesh. He then spoke about the nature and basis of his complaint against Ramani, who had published a series of tweets making allegations of sexual harassment against him.
Akbar told the court that the first tweet came to his notice after he returned from an official tour to Africa. He said that the tweet in question had a link to an article published in Vogue India. "The article has a history. It was first published in October 2017."
He submitted to the court that Ramani's tweets on 10 and 13 October have caused defamation as these tweets were picked up by various publications and did the rounds on social media.
Senior Counsel Geeta Luthra, who was representing Akbar, listed some of the publications that carried the tweets. "The tweets have been retweeted and shared on social media and the publications have been read widely", Akbar submitted.
"The opening sentence of the tweet explained one anomaly. When the article was published in Vogue India in 2017, it did not include my name", Akbar said in court. He said that: "... Ramani stated as to why my name was not included earlier. She said it was because I had done nothing. This is mentioned in the tweet dated 8 October as well."
Akbar then stated that how the allegations did an "immediate damage" to his reputation and goodwill. "There was immediate damage because of the scurrilous nature of these concocted and false allegations. I was attacked in a personal capacity about fabricated non-events allegedly done two decades ago. It has lowered my reputation in the eyes of the right-thinking members of the public, my friends, colleagues, peers and professional and political fraternity, thereby causing irreparable loss to my reputation and goodwill," Akbar testified before the court.
He mentioned in the court that his colleagues were "understandably affected" and his friends were deeply upset and that he also received many calls questioning him about the allegations. "I chose in that environment to seek justice in my personal capacity without appurtenance of my office This is why I offered my resignation as Minister of State," he said in conclusion to his statement.
Ramani has accused Akbar of sexual misconduct around 20 years ago. Akbar's name cropped up on social media when he was in Nigeria, as the #MeToo campaign raged on in India. Eighteen women have come out with accounts of alleged sexual harassment by Akbar when he was a journalist.
Hours after returning home on 14 October, Akbar had termed the sexual misconduct allegations against him "false, fabricated and deeply distressing" and said he was taking appropriate legal action against them. The women who accused Akbar of sexual harassment included Ghazala Wahab, Shuma Raha, Anju Bharti and Shutapa Paul.
With inputs from PTI and Bar and Bench
India
The Congress leader accused Central Government of misreading and mishandling the COVID-19 situation in India and alleged that all early warning signs were ignored, including from scientists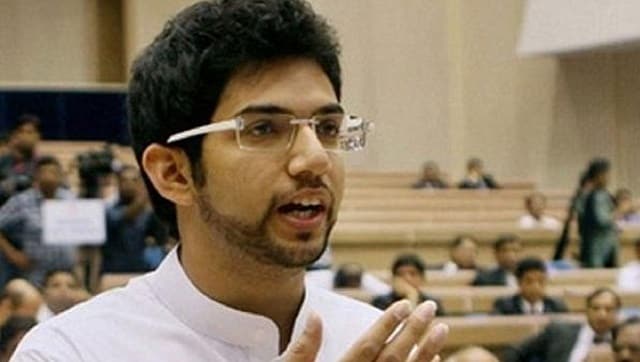 India
Aaditya stated that as the virus mutates and targets different age groups, the response to it should also evolve
Arts & Culture
While the entertainment industry was born hungry for adaptations — a 1908 version of The Count of Monte Cristo is early proof — today's beneficiaries include writers of color, those in the LGBTQ community and women.