MCD Election 2017: Delhi's corporators have been apathetic towards key issues concerning city
In 2016, monsoon exposed Delhi's creaky infrastructure. In many localities, even light showers left streets inundated and brought traffic to a screeching halt. All too often, rains stopped the city in its tracks
Former US Secretary of State John Kerry, during a visit to India in August last year, was addressing the students of IIT-Delhi, following an evening of torrential rainfall. With many of Delhi's roads flooded, Kerry, during his address, quipped, "I don't know how you all got here; you must have needed boats to get here."
His statement symbolised the plight of the capital city during last year's monsoon. Although the rain gods smiled on Delhi in 2016, the monsoon exposed the city's creaky infrastructure. In many localities, even light showers left streets inundated and brought traffic to a screeching halt. All too often the rains stopped the city in its tracks, and as exemplified by Kerry's remark, spared no one.
It is not as though citizens didn't make efforts to hold the civic administration accountable for this state of affairs. Praja Foundation, in a report published in September 2016, compared the complaints filed by citizens with issues raised by councillors in 2014 and 2015. In these two years, citizens' complaints on drainage choking, blockaging and cleaning, and overflowing manholes saw over a three-fold increase — from 6,024 to 19,327 complaints.
But Delhi's corporators didn't seem to take these concerns into account. In the same period, the number of issues raised by corporators on this subject actually reduced from 72 to 69. Had the elected representatives paid heed to the voices of citizens, Delhi might have been spared 2016's water woes.
For the western zone under the South Delhi Municipal Corporation, it is a similar story. From 2014 to 2015, complaints on mosquito nuisance and fogging increased by three times, from 297 to 891. But the number of issues raised by corporators on the same issue decreased from 19 to 15.
In 2016, chikungunya cases spiked in Delhi, a region which hasn't otherwise been much affected by the disease. Delhi reported over 9,000 cases of the vector-borne disease in 2016, according to media reports.
Corporators can respond to citizen complaints if they have the will to do. For instance, the number of issues raised on unauthorised construction/development issues increased from 198 in 2014 to 323 in 2015. This could partly be because of a batch of petitions in the Delhi High Court seeking action on illegal constructions.
Praja Foundation, in its report, has also identified corporators who have raised zero or very few issues in ward committees in 2014 and 2015. While the data shows a minor dip (from 28 to 26) in the number of corporators who haven't raised even a single issue in these two years, this could partly be because 13 seats were vacant in 2015, as against seven in 2014. As many as 15 corporators haven't raised even a single issue in the entire period between January 2014 and December 2015.
A positive development, however, is that corporators in the East Delhi Municipal Corporation, which has relatively worse civic services, appear to have become proactive in their work. The number of issues raised by corporators here has increased from 1,603 in 2014 to 2,044 in 2015.
The number of issues raised in various committee meetings of the municipal corporations is another important indicator of their priorities as elected representatives. The concern shown by corporators on particular aspects of civic life can have a direct bearing on the quality of life for citizens. Examples like the ones cited above indicate that complaints filed by citizens can often point towards larger problems of urban governance. Some of these larger problems are not immediately apparent, but manifest themselves over time.
The upcoming elections to the municipal corporations of Delhi will be keenly watched. This is a time for citizens of the capital city to question the priorities of their corporators, as reflected in the problems which they raise in their respective forums. That way, the citizens can ensure greater accountability from elected representatives.
Read Praja Foundation's white paper below:
Praja White Paper on MCD by Firstpost on Scribd
Praja Foundation is a non-partisan organisation working towards enabling accountable governance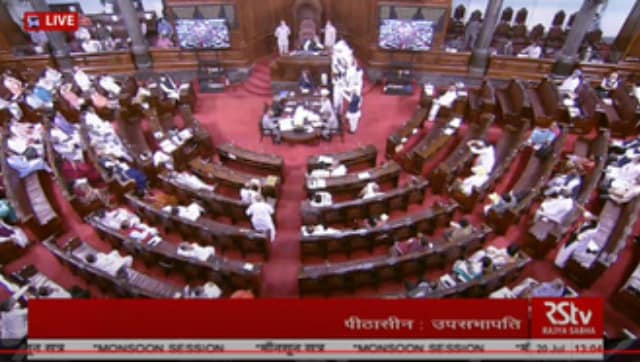 Politics
Union Health Minister Mansukh Mandaviya in Rajya Sabha said that if there is any underreporting of COVID-19 deaths, it is by the states and not the Union government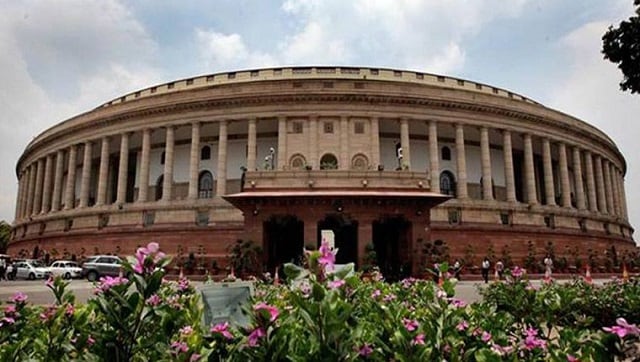 Politics
Parliament Monsoon Session 2021 LIVE updates on day 2: Wrapping up his reply in the Rajya Sabha, health minister Mansukh Mandaviya said the Centre is planning to to set up 1,573 oxygen plants of which 316 have already been commissioned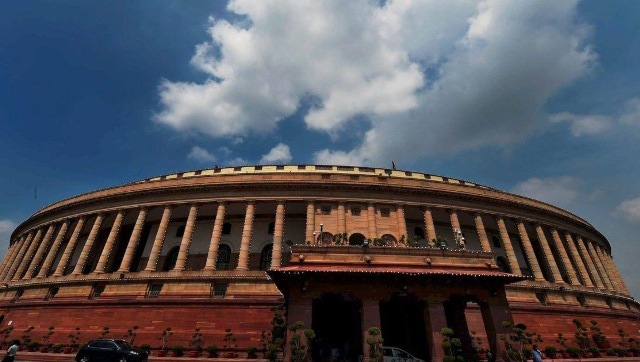 India
Parliament Session Live Updates: Lok Sabha adjourned till 11 am tomorrow as Opposition MPs raised 'Khela hobe' slogans