Mayawati alleges that BJP functioning as per directions of capitalists, cites funding data to prove point
The BJP is running on the directions of capitalists, and funding data released by an NGO recently has proved it, BSP supremo Mayawati alleged on Sunday, a charge that was rebuffed by the saffron party
Lucknow: The BJP is running on the directions of capitalists, and funding data released by an NGO recently has proved it, BSP supremo Mayawati alleged on Sunday, a charge that was rebuffed by the saffron party.
"There was an impression among the common man that the BJP is a party of capitalists and is being run on their directions. Now it has been proved true by the data released by an organisation,"
Mayawati said in a statement issued here. Referring to data released by Association for Democratic Reforms (ADR), Mayawati said that according to it the BJP got Rs 708 crore from 2012-13 to 2015-16 from capitalists, which was 92 percent of the political donations it received.
She alleged that the BJP's claims of having 10-12 crore members were untrue, Mayawati asked then why was the contribution of BJP workers so less in the fund received by it. "It is only Rs 63 crore in past four years and this shows that the members' data of the BJP is not correct," she said.
Attacking the BJP, which she called a party of "political gimmicks", she alleged that it was playing in the hands of capitalists due to which there is largescale corruption.
The BJP is "patronising the corrupt", the BSP chief alleged.
She also questioned the Modi government for "not appointing Lokayukta" in past three years.
Refuting the charges, BJP spokesman Shalabh Mani Tripathi said that the BJP was the biggest party in the country and Mayawati's statement only "showed her frustration."
"People have faith in the BJP and in the leadership of PM Narendra Modi, contrary to the BSP which has lost it base," he added.
Sports
Bhavani Devi began her campaign with a confident 15-3 win against Tunisia's Nadia Ben Azizi but bumped into Rio Olympics semi-finalist Frenchwoman Brunet in the next round, which she lost 7-15.
India
The leaders voiced their support towards spreading awareness about the ongoing vaccination drive and provided their ideas and suggestions for preventing the third wave, as per the PMO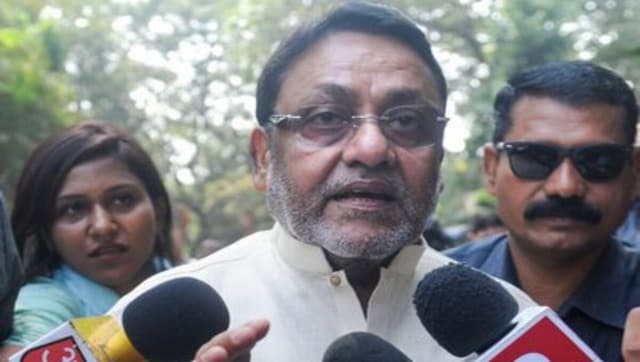 India
Notably, the NCP had offered outside support to the BJP in Maharashtra after the 2014 polls. However, the BJP had come to power with the support of the Shiv Sena