Maratha outfit calls for peaceful statewide bandh after quota stir turns violent; Mumbai Police on alert
The agitation by Maratha community for reservation in government jobs and education has turn violent with protests being organised by Maratha outfits on roads and highways blocking traffic and torching vehicles.
The agitation by Maratha community in Maharashtra for reservation in government jobs and education has turned violent with protests being organised on roads and highways blocking traffic and torching vehicles.
Moreover, some Maratha outfits have even called for a bandh in Maharashtra on Wednesday. Some Maratha groups have also planned to protest in Mumbai, Thane, Navi Mumbai, Raigad and Palghar. A pro-reservation Maratha leader said they have called the bandh across the state and that they would continue their agitation until Fadnavis apologises to the community.
However, Maratha Kranti Samaj, one of the groups behind the planned agitation, said that they will conduct a peaceful bandh as they don't intend to trouble anyone.
"We will observe a peaceful bandh tomorrow. Thane, Navi Mumbai, Raigad to be bandh tomorrow. Schools and colleges will not be included in this bandh as we do not intend to trouble anyone," a Maratha Kranti Samaj leader told ANI. 
The Mumbai Police, meanwhile, has made arrangenents to keep in check the law and order situation during the bandh. "All the necessary deployments have been put in place. We have also instructed our vigilance teams to keep a watch at sensitive pockets. We have told them to protest peacefully," DCP Deepak Deoraj, PRO, Mumbai Police said.
On Monday, a 27-year-old protester Kakasaheb Shinde jumped to his death in the Godavari river and his death has triggered a fresh set of protests in several parts of Maharashtra, with opposition leaders seeking to put the onus on the BJP-led government in the state.
Protesters on Tuesday blocked the Ahmednagar-Aurangabad highway and damaged a dozen vehicles, including a police van and a bus, in Gangakhed tehsil of Parbhani district. They refused to take possession of Shinde's body and demanded the resignation of Fadnavis. They held a sit-in protest at the Gangapur police station in Aurangabad district, demanding that criminal case be filed against the chief minister over Shinde's death. Locals also attacked the vehicle of Shiv Sena MP Chandrakant Khaire when he went to attend Shinde's funeral.
The Shiv Sena has said that it supports the call for reservation for Maratha community and urged those "who promised reservation" to come out in support of the issue. "Maratha reservation has been delayed. How the court will react to it must be kept mind. Shiv Sena supports Maratha reservation. People who promised reservation to solve the issue should come forward," Maharashtra minister and Shiv Sena leader Subhash Desai told ANI.
The Maharashtra government, meanwhile, has announced Rs 10 lakh ex-gratia for Shinde's family.
Meanwhile, according to ANI, two more protestors, Jayant Sonavne and Jagannath Sonavne tried to attempt suicide by jumping into the river and consuming poison respectively. Both have been admitted to the hospital.
Maharashtra: Maratha Kranti Morcha workers tonsured their heads in Aurangabad's Gangapur during their protest demanding reservation for Maratha community in govt jobs & education. pic.twitter.com/OT8KnMWCXP

— ANI (@ANI) July 24, 2018
In the last few days, protests have taken place in Buldhana, Akola, Parali, Washim and even in Mumbai. The Maratha leaders have placed several demands before the state such which include reservation for the Maratha community under OBC category and strict action against people involved in Kopardi rape and killing of a minor girl. Meanwhile, accusing the Maharashtra government of failing to act on their demands, the Maratha leaders on Monday had said that they would not allow the chief minister to perform annual pooja at the Lord Vitthal temple in Pandharpur. After which, Fadnavis had cancelled his visit. But, at least 20 members of the Maratha Kranti Morcha were detained on Monday as they were reportedly planning to stage a protest at the venue of an event to be attended by the chief minister. The Maratha Kranti Morcha had then demanded an apology from Fadnavis for alleging that some members from the community were planning violence at Pandharpur. "We will continue our agitation until chief minister Fadnavis apologises to the Maratha community. We will observe bandh in Aurangabad, Mumbai, Navi Mumbai, Palghar and Raigarh on Wednesday," Ravindra Patil, the coordinator of a pro-reservation group of Marathas, said. Some Maratha groups have also planned to protest in Mumbai in the near future.
#WATCH: Maratha Kranti Morcha workers set ablaze a truck in Aurangabad's Gangapur as a mark of their protest demanding reservation for Maratha community in government jobs & education. #Maharashtra pic.twitter.com/OIdBJlSLpo — ANI (@ANI) July 24, 2018
However, reacting to the public agitation, BJP's Rajya Sabha member Sambhaji Chhatrapati said, "The issue of Maratha reservations is of utmost importance. The chief minister should not ignore it." Maharashtra Pradesh Congress Committee president Ashok Chavan said, "The Fadnavis-led government is engaged in an attempt to paint the protesting Maratha community members as criminals and this attempt is infuriating."
The community leaders had also earlier taken out several rallies in various districts to highlight their demands. Last year, a huge rally was organised by the Maratha Kranti Morcha in Mumbai. And the community leaders have claimed that despite assurances from Fadnavis to fulfil the demands, nothing concrete has been done till now. Various Maratha organisations had held massive 'silent marches' also across the state in 2017 for various demands, including reservation.
Earlier, the Maharashtra government had said in the state Assembly that it would allot 16 percent of the 72,000 posts to fill to the Maratha candidates in the form of backlog if the Bombay
High Court allows quota for the community. Fadnavis had said the government was "committed" to give quota to the community.
"Some people are saying that the posts won't be available for the Marathas in case the high court announces reservation for them if we went ahead with the mega recruitment. I would like to assure that we have more posts available than this," Fadnavis told the Assembly last week. He said, "Even if we fill the 72,000 posts, 16 percent posts would be filled as a backlog as and when reservation is granted to Marathas. Therefore, there would be no injustice meted out to the community."
On the demand for reservation for the Dhangar (the Shepherd) community, the Fadnavis had said that the Tata Institute of Social Sciences (TISS), entrusted to conduct a study of backwardness of the community, is likely to submit its report to the government "any time". "Based on that report, we would make a recommendation to the Centre," Fadnavis said. "The commission headed by Justice Gaikwad is visiting every district and holding a public hearing to prepare a report. The HC order on the Maratha reservation is expected after the Commission submits its report," he said, adding that the government is providing all possible assistance to the commission for submission of the report as early as possible.
The Bombay High Court had in 2014 stayed implementation of the erstwhile Congress-NCP government's decision to provide reservation to Marathas. The HC had also stayed the government's decision to provide five percent reservation to the Muslims in government service but allowed quotas for them in educational institutions.
Members of the Dhangar community have been demanding reservation under the Scheduled Tribe (ST) category. Whereas, Marathas, a politically influential community in the state, have been demanding quota in government jobs and education under the Other Backward Classes (OBC) category.
With inputs from PTI
India
The government told the Supreme Court that it would form a panel to review the criteria and it would take four weeks to complete the process
Business
Those interested can buy Sovereign Gold Bonds through various methods, including digitally. To buy the bonds online, investors can apply through the official websites of the listed scheduled commercial banks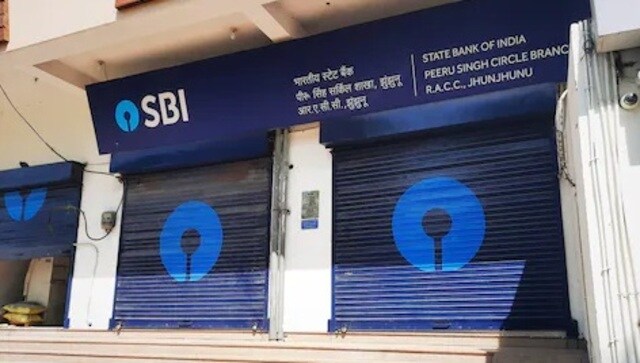 Business
People should note that many of these holidays are state-wise holidays, meaning that banks will remain closed in only certain parts of the country