Manohar Parrikar refuses to wade into beef ban row, says state of Goa will abide by the law
Goa chief minister Manohar Parrikar warned of strict action against those trying to promote lawlessness in the state. His comments come in the backdrop of the controversial statements made by a religious leader on the issue consuming beef
Panaji: Goa chief minister Manohar Parrikar warned of strict action against those trying to promote lawlessness in the state. His comments come in the backdrop of the controversial statements made by a religious leader on the issue consuming beef.
Sadhvi Saraswati, the president of Sanatan Dharma Prachar Seva Samiti of Chhindwara in Madhya Pradesh, recently attended
a conclave of various Hindu outfits in Goa where she said those who eat beef should be hanged in public, sparking a row amid the raging debate over cattle slaughter and consumption of beef.
"There are some sections which habitually raise some issues, often which have no relation to Goa. The state government already has clarity on these issues. We will abide by the law," Parrikar said addressing a function held to commemorate Goa Revolution Day.
"There is no harm if anyone practices the things which are legally allowed. But if anyone tries to do things which are not permissible in law, strict action would be taken against them," the chief minister said, in an apparent reference to the statements made by the Sadhvi.
"There may be a confusion among people (on the issue). Some confusions have been created purposely, some confusions arise due to ignorance," he said.
"There is no need for the chief minister to give statements on all the issues," he said, while avoiding specific reference to any issue in his speech.
Meanwhile, Parrikar also said that his government aims to make Goa free of plastic and garbage by 18 June, 2018. "It is for the people to make Goa free of plastic and garbage by 18 June next year. Let's take a pledge," he said.
The chief minister also announced that the state government would make installing of dustbins in buses mandatory to avoid littering by commuters on the roads. "These bins would be later cleared at each bus stand," he added.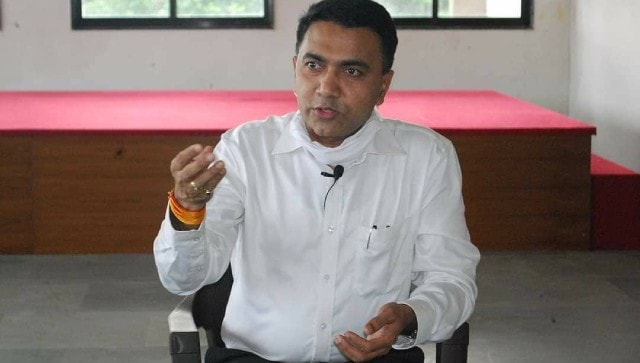 India
Goa needs to attack and clean up its dark underbelly before another Scarlett Keeling murder or Benaulim gang rape hits its stunning shores
India
Earlier the Goa health minister had said on 11 May that 26 persons had died within 24 hours at the GMCH due to oxygen shortage.
India
He also said that he was deeply pained by the incident and would ensure that the accused in the case get the "most stringent punishment under the law".