Mann Ki Baat: Narendra Modi applauds women power, ventures against social evils in 1st radio address of 2018
Narendra Modi in Mann Ki Baat on Sunday said that for the first in history heads of 10 ASEAN countries joined India's Republic Day celebration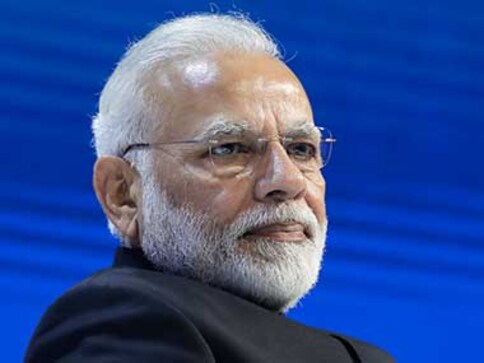 Prime Minister Narendra Modi in his monthly radio programme Mann Ki Baat on Sunday lauded women power while highlighting personalities who made significant contribution to the world.
Modi, while paying a tribute to late NASA astronaut Kalpana Chawla, whose death anniversary falls on 1 February, said that her life is an example to the entire world. "Her life demonstrated Nari Shakti, that if you have an aim and a spirit to accomplish something, then there is nothing impossible," he said.
The prime minister also said that women are leading on every front and are making the country proud.
"Women are advancing in many fields, they are emerging as leaders. Today there are many sectors where nari shakti is playing a pioneering role and establishing milestones," said Modi.
The prime minister also highlighted Indian women's contribution to the Vedas. "Women like Lopamudra, Gargi, Maitreyee the list is long," he said, while also stressing that it's in our culture to respect women.
Citing Skanda Purana,  the largest Mahapurana, a genre of eighteen Hindu religious texts, Modi said that "one daughter is equal to 10 sons".
"This shows how much our society, our culture respects women. The power of woman bonds the society together," said the prime minister.
Apprenticing the work of  women of Dantewada in Chhattisgarh, who are driving e-rickshaws for livelihood, Modi said that these woman have shown that with hard work, a new path can be laid out which will inspire people.
"I want to appreciate the efforts of women of Dantewada. This is a Maoist affected area but the women there are operating e-rickshaws. This is creating opportunities, it is also changing the face of the region and is also environment friendly," he added.
Talking about Mumbai's Matunga Railway Station, which recently found its way into the Limca Book of Records for having an all-woman staff, Modi said that Indian women have contributed a lot in the positive transformation being witnessed in our country and society.
He said in our country, there have been unending endeavours against social ills and evil practices, both individually and collectively. He mentioned how the world's longest human chain was formed in Bihar in order to create awareness about dowry and child marriages.
Speaking about the Pradhan Mantri Jan Aushadhi Yojana, an initiative by the government to make quality medicines available at affordable prices, the prime minister said that scheme has been very helpful for a number of people. He claimed that around 3,000 Jan Aushadhi stores across the country are creating employment.
Modi also spoke about the efforts undertaken by the people of Akola in Maharashtra to clean the Morna river under the Swacch Bharat Abhiyan. "On 13 January, Mission Clean Morna was initiated and 6,000 people of Akola came together to clean the river. This shows that when people come together for good cause nothing is impossible," he said.
The prime minister also said that the procedure to choose Padma awardees has been changed by the government. "Importance of work and not name has now increased for receiving the Padma awards. The selection process for Padma awardees has been transformed and made transparent," said Modi.
The prime minister also mentioned how for the first time in the history of India, heads of 10 ASEAN countries joined India's Republic Day celebration.
Read here the full text of Modi's 40th edition of Mann Ki Baat
World
Narendra Modi, who is visiting Germany to attend the G7 Summit, made the remarks while addressing thousands of members of the Indian community at a grand event held at the Audi Dome stadium in Munich
World
S Jaishankar is in Rwanda to attend the 26th Commonwealth Heads of Government Meeting (CHOGM) from 22-25 June. He will represent the prime minister of India at the Commonwealth Summit on 24-25 June
India
The prime minister said that his government is committed to linking the suburban areas of Bangalore with better connectivity