Mani Shankar Aiyar's meeting with Hurriyat leaders reflects double-standards of peaceniks in India
Mani Shankar Aiyar who, as a part of a so-called civil society group, met on Thursday almost all the leading separatist Hurriyat leaders in Srinagar.
Predictably, even the Congress party has distanced itself from its leader Mani Shankar Aiyar who, as a part of a so-called civil society group, met on Thursday almost all the leading separatist Hurriyat leaders in Srinagar. All the prominent news channels carried out special programmes on Thursday, displaying pictures of Aiyar with Shabir Shah, Syed Ali Shah Geelani and Mirwaiz Umar Farooq.
The timing of such a meeting, when these leaders are openly encouraging violence and promoting the cause of Pakistan in the Kashmir Valley – that too in the wake of disclosures on how all of them are being financed heavily by the Pakistani establishment – has raised questions about the nature and double-standards of the so-called peaceniks like Aiyar.
However, this analysis is not about Aiyar individually; it deals with peaceniks in general. After all, Aiyar was accompanied by prominent faces in the seminar circuits of Delhi, Lahore and Islamabad – a gentleman who runs an NGO, a retired Air Force official and a leading journalist working in a national newspaper.
It may also be added that Yashwant Sinha, a senior BJP leader, who happens to be the former finance and external affairs minister, is also active in meeting the so-called stakeholders of Kashmir in Srinagar, with his group of retired officials and journalists.
And, above all, whether it is Aiyar or Singh, their activities are broadly supported by all the mainstream Opposition parties in Delhi and Sri Nagar. The Congress may have distanced itself from Aiyar, but that is only for public consumption; the party is very much a part of the movement, which is aimed at the Narendra Modi government in Delhi and the Mehbooba Mufti government in Sri Nagar.
Therefore, the first characteristic of the peaceniks, whether in India or elsewhere, is that an overwhelming majority of them are not comfortable with the government of the day. Most of them are political adversaries of the ruling party and its associates.
It will not be wrong to say that Aiyar has been suffering from Modi-phobia for long (even before Modi became the prime minister) and Sinha is a known disgruntled BJP leader, even though his son is a junior minister in Modi's Council of Ministers.
Understandably, therefore, these peaceniks question everything that the Modi government does – strong actions against terrorists and agents of Pakistan, contemplating hard measures against the Maoists in central India, setting up nuclear plants for clean energy and attracting foreign investments to set up industries in various parts of the country, to cite a few examples.
The habitual plea of these peaceniks, or opponents of war, is that the government is violating human rights, depriving the poor of their livelihood and compromising on environmental laws.
The second characteristic of the peaceniks is that their important leaders may be leading politicians, but they do include prominent non-governmental personalities, with or without links to the policy-makers, at their own initiative. Under this category fall retired civil servants, former military officials, academicians, businessmen, media personalities, professionals who organise and attend seminars, and NGOs or civil rights activists.
Invariably, they also attract high-profile celebrities to their cause. We have Bollywood celebrities like Mahesh Bhatt and Gulzar, who have supported the peaceniks for whom Pakistan is a paragon of virtues and Kashmiri-separatists are first-rate Gandhians. Likewise, in the United States, we have seen Hollywood actor Sean Penn and soap opera stars such as Alison Whyte and Kerry Armstrong criticising American interventions in Iraq and Afghanistan.
These celebrities are solicited to be with the peaceniks, not necessarily because they really understand the intricacies of the involved issues but because their support attracts media coverage, which, in reality, is the guiding principle.
The third characteristic of these peaceniks is that invariably their source of funding is dubious. After all, it costs money to attract high-profile academicians, retired officials and media personalities who love "free" travels to foreign countries for seminars in five or seven-star hotels, let alone other hospitalities. And, in most of the cases, the money is provided by the foreign NGOs and foreign intelligence agencies (the two happen to be interlinked in most of the cases).
We know how the ISI-funded Pakistani-American Syed Ghulam Nabi Fai's Kashmiri 'azaadi' conferences and luxury retreats attract leading Left academics, editors from India. We also know from American scholar Christine Fair's recent book, Fighting to the End: The Pakistan Army's Way of War, how Pakistan's ISI supports and funds peaceniks from India to further Pakistani interests in India, all in the name of peace, of course. Similarly, we also know how some international NGOs are virtually funding the anti-nuclear, anti-development and pro-Maoist peaceniks in India.
The fourth, and the most important, characteristic of the peaceniks, whether in India or abroad, is their inconsistencies or double standards. Invariably, they use the truth selectively.
It may be emphasised here that peaceniks often describe themselves to be the Left and liberals. But it is not perhaps fully realised that almost all the major wars in the last 100 years have been fought and caused by liberals in power.
American global interventionism during the Cold War began under a Democrat (liberal) president, Harry Truman. The most savage phase of America's war in Vietnam (the mid-1960s) coincided with the Presidency of Lyndon Johnson, a Democrat. In fact, the Vietnam War was ended not by the peaceniks but by the conservatives, under the Presidency of Republican Richard Nixon.
It may be noted that in America, the idea of compulsory military training had emerged from the progressive movement – the spirit of nationalism and of service to the central government was fundamental to American progressivism. As Raymond Robins, the famous American economist and writer who advocated organised labour and diplomatic relations with Russia under the Bolsheviks, wrote, "compulsory universal military training will do more in one generation to break down class and section prejudice, develop disciplined, vigorous and efficient citizenship, and to unify the diverse groups of our national life in a vital Americanism than all other forces combined."
The same has been the case with the Left peaceniks. Did you ever see them criticising the Soviet invasions of Hungary, Czechoslovakia and Afghanistan? Have you ever noticed them (including their Indian brethren) condemning "Islamic jihad" (that manifested during the recent attack in Manchester), ethnic cleansing by the Pakistanis in Sind, Balochistan and Pakistan-occupied Kashmir? Have their leaders, like Aiyar, ever supported publicly the rights of the Muslim women? Have they ever denounced fatwahs against "the wrong kind of Muslims", and utter hysterical diatribes against Jews and Hindus?
The biggest problem with the peaceniks, notwithstanding their "libertarian" claptrap, is that hard facts do not match their ideological predispositions. They may criticise today's "Brand Nationalism", but they are doing exactly the same thing by promoting their "Brand Peacenik". In the process, they are becoming really dishonest.
Subscribe to Moneycontrol Pro at ₹499 for the first year. Use code PRO499. Limited period offer. *T&C apply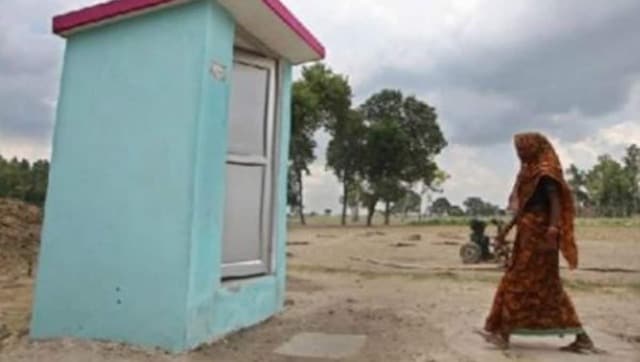 India
India's aim to be Open Defecation Free (ODF) remained unfulfilled as millions of toilets that were built are never used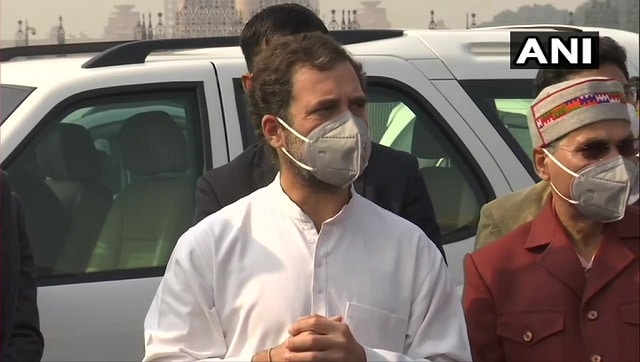 Politics
Expressing shock over Gandhi's statement last week that there was no 'dedicated' fisheries ministry, Narendra Modi had said that the NDA had made such a ministry in 2019
India
There will certainly be grumbling that it's a very basic joint statement, that there have been so many of the sort in the past and that Pakistan is not to be trusted