Mallikarjun Kharge opposes Alok Verma's appointment as CBI chief, says more appropriate candidates overlooked
Kharge noted in his dissent note that Verma, who according to Kharge has 'nil' experience in CBI and anti-corruption operations, has superceded another more competent officer
The Government of India recently appointed Delhi Police Commissioner Alok Kumar Verma as the next Director of the Central Bureau of Investigation (CBI). However, Verma was not a universal favourite of the high-level selection committee that is tasked to appoint the chief of the national investigation agency.
Leader of Opposition in the Lok Sabha, Mallikarjun Kharge, who was a part of the three-member selection committee apart from the Prime Minister and Chief Justice of India, has written a three page long note to the government, marking his dissent to Verma's appointment as the next chief of the CBI, according to The Indian Express.
Kharge noted in his dissent note that Verma, who according to Kharge has "nil" experience in CBI and anti-corruption operations, has superceded another more competent officer, Rupak Kumar Dutta, a former CBI officer for the coveted post.
"It is incumbent on this committee that the candidate who outranks other candidates on the parameters of experience in the field of anti-corruption and integrity must be accorded highest preference," Kharge wrote.
The Congress leader also said that Dutta, in contrast to Verma, had an experience of serving for 208 months in CBI and has an excellent track record of honesty and integrity. In addition to this, Dutta also has 43 months of experience as ADGP in the Karnataka Lokayukta under Justice Santosh Hegde, according to Kharge.
Kharge also pointed to two judgements: the Vineet Narayan and others versus Union of India case, delivered in 1998 by Justice J S Verma, which dealt with the infamous Hawala scandal, and Union of India versus C Dinakar IPS case, delivered in 2004 by Justice V N Khare, that dealt with a previous dispute in appointment of the Director of CBI.
Kharge noted: "It is incumbent on this committee that the candidate who outranks other candidates on the parameters of experience in the field of anti-corruption and integrity must be accorded highest preference," according to India TV.
"I wish to place on record that the Supreme court has placed its faith on R K Dutta for supervising cases which were being monitored by it, namely 2g, Coal scam, Commonwealth Games and NRHM," Kharge's dissent note further said, according to The Economic Times.
Kharge had, earlier in December last year, also raised strong concerns over the appointment of Gujarat cadre IPS officer Rakesh Asthana as the interim director of  the CBI.
In his strongly worded letter to the Prime Minister's Office then, Kharge had alleged that the process of selection of the new director of the investigation agency has been "vitiated".
He had batted for Dutta's appointment as the new CBI chief even then alleging, that the transfer of Special Director RK Dutta, the senior-most officer after the Director, as Special Secretary to the Ministry of Home Affairs, appears to have been "deliberately done" to facilitate giving charge of the post of CBI Director to an officiating junior officer.
"It thus gives rise to apprehensions that the process of selecting the Director, CBI, has been vitiated and is being manipulated to pre-empt the decision to be arrived at in the meeting of the Selection Committee," he said.
He demanded that a meritorious and experienced officer of requisite seniority be selected for appointment as Director, CBI, without any delay. Following this, the Minister of State in the PMO, Jitendra Singh, who is also in-charge of the Department of Personnel, wrote to Kharge seeking an appropriate time from him for convening a meeting of the selection committee, according to a report in The Quint.
The CBI Director is selected by a Selection Committee comprising Prime Minister, Chief Justice of India and Leader of Opposition or leader of the largest party in opposition in Lok Sabha.
The three-member collegium for the selection of CBI top job finally met on Monday and shortlisted the name of Verma, who is expected to take charge in two days, according to another report in The Times of India. 
Verma, a 1979 batch officer of Arunachal Pradesh-Goa-Mizoram and Union Territory (AGMUT) cadre, was appointed to the post almost one-and-a-half months after the superannuation of previous incumbent Anil Sinha on December 2.
After Sinha's retirement, Additional Director of CBI Rakesh Asthana, a 1984 batch Gujarat cadre Indian Police Service (IPS) officer, was handling the charge as interim Director.
Verma's appointment will be for a period of two years from the date of assumption of the charge of his office. Although he is due to retire in July, the government could give him an extension.
His appointment as the CBI director is his 24th posting in his 36-year career as a police officer.
Verma has also served as the Director General of Police in Puducherry between December 2008 and January 2011 and as the Joint and Special Commissioner of the Delhi Police Crime Branch between August 2007 and December 2008.
Verma's tenure as police chief till now has been without any controversy.
Senior police officers say though many Aam Aadmi Party (AAP) MLAs have been arrested during Verma's tenure, the ruling party has not vociferously accused him of working for his political bosses.
With inputs from agencies
Find latest and upcoming tech gadgets online on Tech2 Gadgets. Get technology news, gadgets reviews & ratings. Popular gadgets including laptop, tablet and mobile specifications, features, prices, comparison.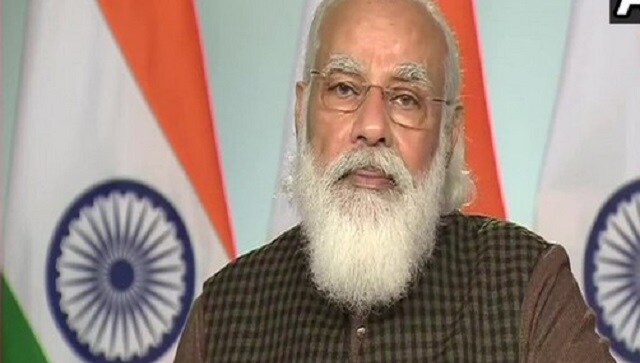 India
On this day in 1972, Manipur, Tripura and Meghalaya became full-fledged states under the North Eastern Region (Reorganisation) Act, 1971
India
Coronavirus Vaccine India LIVE updates: Gujarat authorities said day one of the COVID-19 inoculation drive went smoothly in the state with around 10,500 healthcare workers — against expected 16,000 — receiving the vaccine dose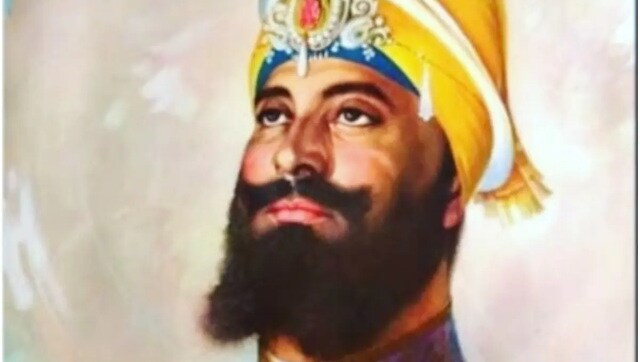 India
It was Guru Gobind Singh who introduced the five 'K's that Sikhs abide by