Maharashtra textbook linking dowry to 'ugliness' in women not a lone case of bizarre lessons in school books in India
The gaping holes in the Indian school education system are brought to the fore time and again by some bizarre lesson or another that manages to creep into our textbooks.
India has massively improved its literacy rates since independence, with some key legislation such as Right to Education Act, but what goes as content in these textbooks is sometimes mind-boggling for its shocking lack of gravity.
In February this year, what the students of class 12 of Maharashtra board were learning shocked everyone. When media pick up a section of text that seemed to justify the practice of dowry for "ugly or handicapped girls." Here goes the text:
If a girl is ugly and handicapped, then it becomes a very difficult for her to get married. To marry such girls, bridegroom and his family demand more dowry. Parents of such girls become helpless and pay dowry as per the demands of the bridegroom as family. It leads to rise in the practice of dowry system."
It is not to say that the school book was written with the intention of promoting dowry, but the sociology book is definitely written in bad taste and fails to nuance the not-so-subtle difference between evils of the dowry practice and the social factors behind it. It appears to take the two as one and the same thing. The tenor is such that it almost appears to be justifying the need to pay dowry, because then, how else would people convince grooms to marry their "ugly and handicapped" girl.
India as a society is ripe with linguistic, cultural, ethnic, religious and gender differences. At a time when there is an increasing need to preach acceptance rather than tolerance of our differences, it is shocking to find out that textbooks are treating such nuanced and crucial issues related to gender equality and women's rights so clumsily. But that would not be all.
A report in Scroll points out the same book has more vitriol laced in for working women.
"If wife is also more ambitious she concentrates on her career and attempts to get promotion. She becomes somewhat negligent about her home and so her husband expresses his anger. Children are somehow neglected if both husband and wife are in service and as a result children can become deviant. For that they both blame each other. Many of the working women are not in a position to take care of their husbands or even some of them are not willing to take care of in-laws. As a result husband becomes angry"
The text rather than sensitising young minds to the "problems faced by working women" (as the subhead promises) almost blames women for being negligent towards their 'duty' towards their husband and family. The apologetic tone, while describing the issue is hard to miss.
But pause. Brace your self for more.
According to a report in India Today, a text book prescribed by CBSE for Class 12 describes the "best body shape" for a woman to have is 36, 24, 36. And it has an equally cringeworthy argument to substantiate such a conclusion. The text book titled Health and Physical Education Textbook states that as even beauty pageants like Miss India and Miss World take the said figure into consideration, it is indeed the best shape to maintain for women. It also has similar guidelines for men, who it insists must maintain a 'V' shape body.
Another article in The Times of India reported that another textbook by Chattisgarh board for class 10 students taught children that the primary cause of unemployment in their state is that women are stealing men's jobs. The text goes on to explain that unemployment has increased after independence as women in all sectors have started working (read taking away men's jobs). While we have a dedicated ministry for 'Women and Child rights' it seems we still are instilling the same archival mindset even amid the next generation. The report was from September 2015 and stated that the board had said that it would consider amending the text in the next session. However,
However, Firstpost, could not independently verify whether the changes were included or not.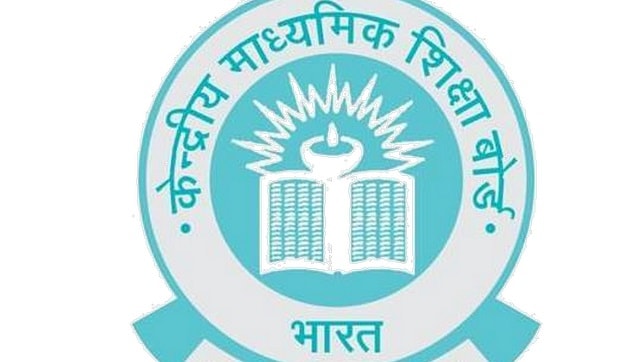 India
The board ruled out declaring results of the private candidates on the basis of an alternative assessment policy like that of regular candidates
India
CBSE 12th Result 2021 Releasing today at 2 pm on cbseresults.ic.in - Official notification released, CBSE Board 12th Result 2020: Check Central Board of Secondary Education, cbse.nic.in Class 12 Results, cbseresults.nic.in
India
For the academic year 2021-22, CBSE is aiming to make internal assessment, practical, project work more credible and valid for ensuring the fair distribution of marks