Maharashtra farm loan waiver: Vidarbha farmers resent delays as banks slog to make beneficiary lists error-free
Officials from both nationalised and District Cooperative Central Bank said they were under immense pressure to meet deadlines.
Paishyacha song aanta yet nahi (Money is one thing you can't put up a pretence about). As uncertainty over disbursal of the state's farm loan waiver due to continuous delays linger on, discontented farmers in the hinterland of Maharashtra repeated this Marathi aphorism in sheer disappointment when this reporter visited them.
The above aphorism also rings true for banks in rural areas which have been tasked with seeing the implementation of the scheme through to the last mile. Nearly six months after the announcement of the scheme—named the Chhatrapati Shivaji Shetkari Sanman Yojana—banks are still grappling with mismatches in data, and are working at a frantic pace to correct errors, many of which cropped up partly due to the breakneck speed in the first place.
For instance, an official from a prominent nationalised bank in Yavatmal district said that the bank received three lists of beneficiaries in the past month. "In all, there were 313 names of account holders in these lists sent by the government. Out of these, 102 names were found to be error-free in all respects. The rest had to be sent back to the government after making the necessary corrections," the official said.
An official in another bank spoke of a similar situation -- 2,205 accounts with correct details out of 2,955 accounts. Here, too, the government sent three lists in about a month -- the last one being as recent as 11 December. Bank officials across districts said that they are given only one or two days to identify and rectify mistakes in the data.
In Wardha district, an official from a nationalised bank said that most of the errors now are with respect to the loan waiver amounts. "In cases where the waiver amount in the list sent by the government is less than our records, we are now crediting the amount approved by the government into the loan accounts. The remaining amount will be sent by the government later. Due to this, we are on a daily basis dealing with farmers who ask us why only a part of the amount has been waived."
Officials from both nationalised and District Cooperative Central Bank said they were under immense pressure to meet deadlines. "Even on the evening of Diwali, we worked till 9 pm," recalled one of them. A senior official said, "While sending farmers' data to the government the first time around, we worked for 14 to 18 hours every day for weeks. In that period, our superiors would intentionally call us on our office landline phones instead of our mobiles, just to check if we were at work or not."
Meanwhile, many farmers are still awaiting the waiver amount to reflect in their loan accounts. Dharampal Jarunde, who owns five acres of agricultural land in Dorli village in Wardha district, said, "I have not received the loan waiver amount, and as per my knowledge, neither has anyone else in my village."
Jarunde said that the time and effort that went into applying for the waiver is another reason for farmers' displeasure over the implementation of the scheme. While Jarunde had to spend two days to apply for the waiver, according to him, several others had to spend three to four days. "Losing out on three to four days of work can be a major loss for many farmers," he said. Sanjay Agle, a farmer from Gondia district, also said that in several cases, delays were also caused by problems in server connections.
Even among farmers who received the benefit of the scheme, uncertainty persists. For example, Nikhil Gupewar, a farmer from Yavatmal district, recently received an SMS from the District Cooperative Central Bank, but the vaguely-worded message did not mention the amount which was waived, or whether the entire amount had been waived off.
Many others, like Vishnukumar Bahekar, have received no communication from the bank about the status of their application. Bahekar is from Girola village in Gondia, which is close to the border with Chhattisgarh. "Farming is becoming a very uncertain occupation. It is no wonder that many people from this village are moving to cities like Mumbai and Pune for work."
Read other stories in our series on the farm loan waiver here and here
India
The Maharashtra chief minister made this suggestion in a virtual meeting held by the prime minister on Friday during which he took stock of the coronavirus situation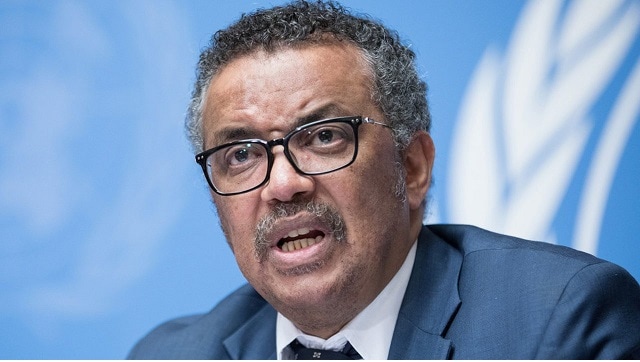 World
The World Health Organisation has warned against mixing shots without studies to support the decision, and it is urging restraint on booster shots
Politics
After years of "will-he-won't-he", the Tamil Nadu superstar on Monday once again announced that he will not be entering politics and the Rajini Makkal Mandram (RMM) will carry out welfare activities