Maharashtra Abortion Racket: 20 aborted foetuses recovered as police unravel illegal nexus
Nineteen aborted foetuses were found dumped at a village in Sangli district of Maharashtra, a police investigation into an illegal abortion racket revealed.
On 1 March, Swati Pravin Jamdade, a 26-year-old woman died during an abortion at Bharati Hospital in Mhaisal Village in the Miraj Taluka of Maharashtra's Sangli district. Swati, a mother of two daughters, was pregnant again and was carrying a female foetus. Her husband Pravin, who wanted a son, brought Swati to the hospital – located some 60 to 70 kilometres from their hometown of Khanderajuri – for the procedure.
Following her death, instead of taking her body for post-mortem, Pravin took it to their hometown to perform the last rights. Villagers got suspicious of Swati's sudden demise and informed the police. Meanwhile Sunil Jadhav, Swati's father, who had advised Pravin not to abort the foetus, lodged an FIR against Pravin, following which Miraj Police launched a probe.
During their probe, the police came across a milkman, who revealed that Dr Babasaheb Khidrapure, who runs Bharati Hospital, allegedly used to dispose off aborted foetuses on a regular basis. He took the police to a location near the stream in the village, where 19 foetuses were found buried.
On a search of the hospital, one more fetus was found in a drawer in one of the rooms. The milkman confessed to his role in the ordeal, saying that he used to dispose off foetuses more than two months old for the doctor, and that he was given Rs 300 per foetus to do so.
He said that foetuses less than two months into the pregnancy were flushed down the toilet and that a particular acid was used to cover up the foul smell.
Khidrapure, a homeopathy doctor, had been running the two storey hospital in the village since 2009. Though he is originally from Kanwad village, he set up his practice in Mhaisal, a place to which he has no connection at all.
The hospital, that is not registered under the Bombay Nursing Home Act, has facilities like an operation theatre, X-ray machines, stocks of allopathy medicine etc.
Social activists are perplexed how an illegal hospital had been running in the vicinity of a primary health centre, that is just 200 meters away, for eight years.
Amit Shinde, advocate and social activist, said, "In 2014, an anonymous letter had informed the then district collector about illegal activities at Bharati Hospital. The collector then constituted a committee comprising a civil surgeon, district medical officer and health officials. But the committee did not find anything suspicious,"
"That the committee could not find out that the hospital itself was illegal is surprising. Now, after the death of one woman, health officials have shut down the hospital and posted a show-cause notice," Shinde said.
Anil Hulle, a social activist from Mhaisal village, said, "Police had to act this time as the father of the deceased woman lodged an FIR. Khidrapure or anyone else could not deter him from lodging the complaint. Otherwise, this is not the first death at this hospital. Earlier, a lady named Savita Sampkal had died at this hospital in 2013. She was either going for an abortion or due for delivery. Her relatives got hostile and had threatened Khidrapure with police action."
He added, "But Khidrapure managed to convince the relatives of the woman to not go to the police. He would either pay off hostile relatives or threaten them. This time though, the father of the deceased girl did not succumb to threats or money. Otherwise, this racket would have continued uninterrupted for many more years."
During the probe, the police uncovered a network of illegal sex determination and abortion businesses in Maharashtra and Karnataka. Three doctors have been arrested so far, including Khidrapure, along with two medicine suppliers, five agents, two assistants of Khidrapure, and the husband of the deceased. The other two doctors were arrested from Karnataka, where they ran sonography centres.
Explaining how the racket was being run and why Khidrapure did not get caught earlier, Dattatray Shinde, superintendent of Police, Sangli, who is leading the probe, said, "There is a strong network of agents and doctors at villages along the Maharashtra-Karnataka border. Women or couples seeking sex selection test are found out by agents. These agents then get them to doctors in Karnataka, who conduct the tests. Following the test, they are asked to go to Khidrapure or other doctors involved in the racket for an abortion,"
"Patients are asked to park their vehicles far away from the hospitals. The abortion is done without conducting any checkup or tests. The doctor completes an abortion within 2-3 hours and mostly operates at night. The patients are discharged before dawn. Thus, even though police or health officials get tips, they are not caught red-handed," he added.
One of the agents involved in the racket shared some details: "When we take patients to doctors in Karnataka for sex selection tests, they reveal if the patient is carrying a female fetus. Then, the patient is advised to go for an abortion to the doctors involved in this racket. Sometimes, male foetuses are also killed by incorrect reports for the sake of money. The parents never come to know about this. Generally, a sex selection test costs between Rs 5,000-10,000 and an abortion costs Rs 25,000-50,000. We receive Rs 1,000-2,000 commission from the doctors per sex selection test and Rs 5,000 to 10,000 per abortion."
Following this incident, health officials conducted a survey of the hospitals in the village and found that there were two more illegal nursing homes. They were also given show-cause notices.
Sanjay Barade, who runs a paint shop in the village near Krishna Hospital – run by Dr AT Chougule – alleged, "The doctor here (Krishna Hospital) is a Bachelor of Homoeopathic Medicine and Surgery by education, and he has been involved. Earlier he was leading the business and had more patients coming in for abortion and sonography tests. But, in the last 2-3 years, Khidrapure's business flourished and he lost out,"
"Villagers are aware of all these illegal activities but they cannot take the risk of informing the police. But why do the police or health officials or politicians not take an initiative? Maybe they get a cut as well," he alleged.
Dhannajay Argade, a social activist who runs the Snehalaya NGO to create awareness against female foeticide, said, "These doctors open small clinics far away from their own native places. Like in this case, Khidrapure has no connection with Mhaisal but he opened his clinic there. They receive patients from other villages, districts and local villagers are not entertained at these hospitals,"
He added, "There are many medical vans that are also in this business. Vans equipped with portable sonography machines and facilities required for abortion, collect patients in the evening from various villages. These vans are then taken to open areas or the hills and sex selection tests or abortions are performed, most of the time by unskilled doctors like Khidrapure. Abortions are done without carrying tests like BP, that too in unhygienic conditions. The patients are dropped back to their villages by morning."
Varsha Deshpande, another social activist, said, "All sonography machines in Maharashtra are connected with their respective collectors' offices. Hence, officials can easily find out irregularities by checking the number of tests done. Thus, such doctors in Maharashtra send patients for sex selection tests to Karnataka, where sonography machines are not under surveillance. Last year, Karnataka government had informed Maharashtra that over 6,000 tests were done in three years, but no action was taken."
Sanjay Salunkhe, civil surgeon, Sangli, who is a member of the investigative team, said, "All hospitals and clinics across the districts will be checked and strict action will be taken against those who do not follow the rules."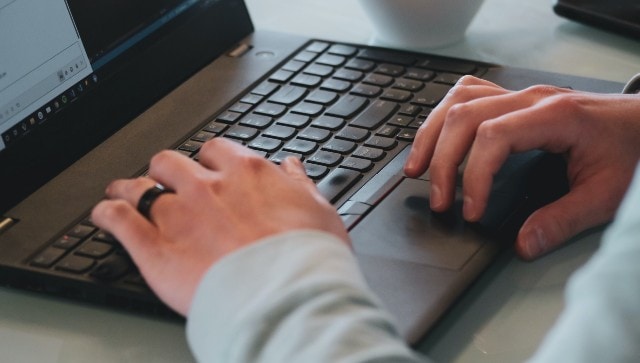 India
The registration process started on 13 September and the deadline to apply for the post is 4 October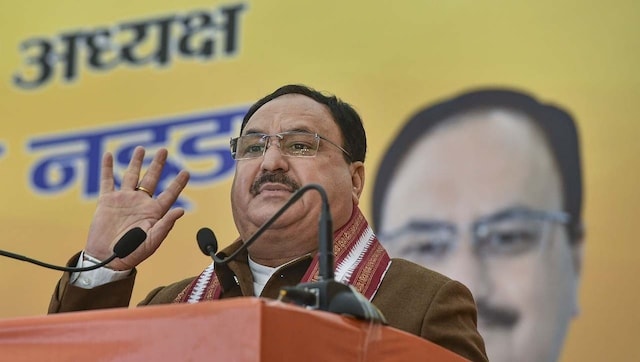 India
The BJP in Karnataka received a shot in the arm in the elections to the three municipal corporations by getting clear majority in Belagavi.
Entertainment
Mumaith Khan is the eighth person from the Telugu film industry to appear before the Enforcement Directorate, which has summoned over 10 personalities so far in the money laundering probe linked to the 2017 Hyderabad drugs racket case.