Machil fake encounter case: Restrictions imposed in Srinagar ahead of protests called by separatists
protests after Friday prayers to protest the suspension of life sentences of army soldiers involved in the Machil fake encounter
Jammu and Kashmir authorities on Friday imposed restrictions on parts of Srinagar as a precautionary measure against protests called by separatists in the city, a police official said.
The curbs were put into place in five police station areas, Nowhatta, Khanyar, M R Gunj, Rainawari and Safakadal, he said.
Separatist groups had earlier this week urged the people to hold "peaceful protests" after congregational prayers on Friday.
"Hold peaceful protests after Friday prayers to protest the suspension of life sentences of army soldiers involved in the Machil fake encounter and persecution of pro-freedom leadership," the chairmen of the two factions of the Hurriyat Conference, Syed Ali Geelani and Mirwaiz Umar Farooq, and JKLF chief Yasin Malik said in a joint statement on Wednesday.
A military court has reportedly granted bail to and suspended the life sentences of five army men, including two officers, allegedly involved in the killing of three civilians near the Line of Control (LoC) in April 2010. The three Kashmiris of Nadihal village of Baramullah district were killed by the army and later branded as foreign militants allegedly for brass medals and cash rewards.
Photos
Kashmir is covered in a white blanket and is experiencing sub-zero temperatures; the Valley is currently under the grip of the 40-day harshest winter period known as 'Chilla-i-Kalan' that began on 21 December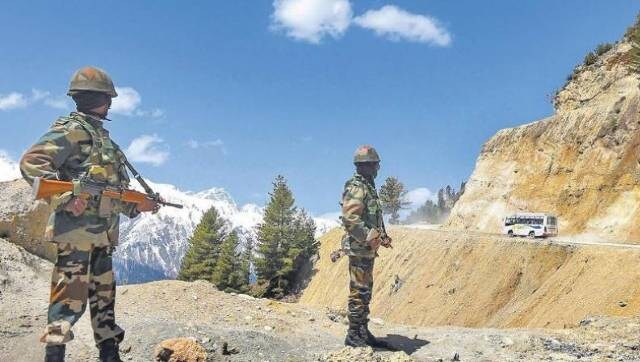 India
The ceremony was a solemn occasion to appreciate and recognise the professionalism in operational roles performed by the units during their tenure in northern Command, a defence spokesman said
India
19 January 2022 marks the beginning of the 32nd year of exile of the Pandits. This day in 1990 brought misery to the community and subsequently led to their ethnic cleansing from Kashmir