Lucknow encounter: Sartaj, and not his IS militant son Saifullah, is what Indian Islam is all about
Sartaj, the father of slain Islamic State (IS) militant, Saifullah, is an ordinary man working in Kanpur's leather industry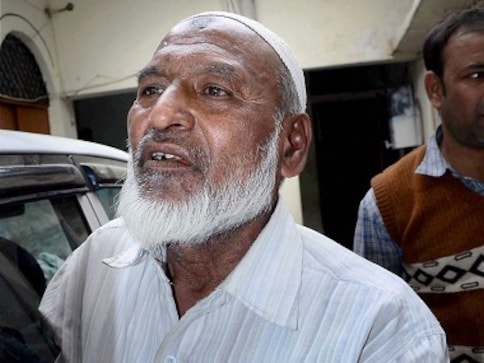 Sartaj, the father of slain Islamic State (IS) militant, Saifullah, is an ordinary man working in Kanpur's leather industry. On Tuesday, his metamorphosis was indeed extraordinary and symbolic of what Indian Islam or the Indian Muslim stands for.
Pained by the traumatic experience of his most educated son, Saifullah, being killed in an encounter with the police in Lucknow, Sartaj and his family members decided not to take the dead body of his son. "Joh apne desh ka nahi hua woh hamara kya hoga? (I have nothing to do with the man who did not belong to his country)," he said in voice choked with emotion.
Sartaj is a quintessential Indian Muslim. Living in a modest home in Kanpur, he along with his family members work hard to make two ends' meet. Saifullah was a BCom dropout and had held promise for his family. But he is believed to have strayed into a world where religion is used as lethal attraction for deviants. Apparently, there is enough evidence to suggest that Saifullah's transition from an ordinary to boy to a criminal did not go unnoticed in the family. He found resistance at every step as his father and brother tried to stop him and force him to return to a normal life. But they failed.
In fact, Saifullah's story of self-radicalisation is indicative of a trend that is gradually spreading among Muslim families in India. Indian intelligence agencies have found many instances where unemployed and educated Muslim youths get hooked onto the cyber world of Islamic militancy and look for a greater objective in life than their own mundane existence.
In Saifullah's case, he was tracked down by the Telangana Police which has has dedicated cell in its highly specialised Anti-Terrorism Squad (ATS). After the Ujjain train blast, the Telangana Police informed the Madhya Pradesh Police about two other members of the group and they were arrested. In a series of followups, the ATS of Uttar Pradesh was informed and two arrests were made in Kanpur. Saifullah was cornered later at a house in Lucknow's Thakurganj, an old part of the city with a mixed population.
Obviously, Saifullah was killed by the ATS commandos only after the police was convinced about his complicity in the crime and his resistance to surrender. Unlike the past when the Uttar Pradesh Police was known for its brazen manner of operation, the state police headed by one of the most competent IPS officers in the country (Javeed Ahmed) took every precaution to ensure that Saifullah surrendered. After a brief stand-off, he was eventually gunned down.
In the entire story of the radicalisation of Saifullah and his group members, Sartaj's decision to disown his son indeed emerges as an extraordinary story. Though pained by the death of his son, he and his family members refused to reconcile with the idea that his son was a traitor. As the evidence corroborates Saifullah's complicity in crime and his involvement with militant activity, the family showed its explicit distaste for the course Saifullah had taken. There is little doubt that Sartaj loved his son as much as a father does. Yet he disowned him as Saifullah was a great letdown for the family that nurses its values as part of an Indian Islam that fiercely resists the virulent variant of Islam preached in distant lands of Iraq and Syria.
also read
Explainers
Tipu Sultan, the 18th Century Mysore ruler, slept in a hammock suspended from the ceiling of his locked bedchamber with this sword by his side. Found in his private apartments after his defeat at the battle of Seringapatam in May 1799, it was previously owned by Vijay Mallya
Explainers
Bernand Arnault, who owns LVMH – which includes luxury brands such as Louis Vuitton, Moet & Chandon, and Christian Dior – saw a considerable drop in his fortune after shares of the conglomerate declined five per cent on Tuesday. Arnault's net worth is currently at $192 billion
Explainers
The term 'comfort women' has been given to people that were forced to work as sex slaves by the Japanese Army during World War II. It comes from the Japanese word ianfu – which combines the Chinese characters 'comfort or solace' (i-an) and woman (fu)