Lok Sabha passes Motor Vehicle Act: Will Delhi's killer roads now spare innocent lives?
Seat belt use rates for front seat car passengers increased from a nominal 12 percent in 2001 to over 70 percent as soon as the mandatory belt use law was enforced.
"I can't bring my son back, but I want to make sure that no one else loses a loved one to a preventable road accident. Road accidents occur because India's traffic laws are not being implemented properly. We need state-wise local authorities that will implement laws and actually save lives. Sign my petition and ask the Delhi government to take the lead and create a Road Safety Authority in Delhi.
Delhi is one of the worst cities for road safety. Delhi Traffic Police data shows that five people die in road accidents every day. If Delhi takes the lead it will set an example for the rest of the states and put more pressure on the central government to act. Most importantly, it will save lives. Let us make sure no one loses a loved one to a road accident."
This petition on Change.org by Ashutosh Soti, whose road safety foundation is eponymously titled after his son Shubham Soti, highlights the importance of road safety and the perils of its lack thereof. In 2010, a roadways bus hit Shubham, a class 12 student of Modern School Lucknow, and took him forever away from his football shoes, his dreams of becoming a corporate lawyer and from everyone who loved him.
Among other things, his father's foundation is teaching Lucknow's youth the value of the phrase 'pehle aap' on the roads and how road safety is paramount. Ashutosh, who has vowed to keep his son's name alive through his foundation, believes that Delhi, with its wide and coal-tarred roads, needs to set an example for the rest of the country.
But Delhi is far from being an example at the moment, as is highlighted by the 'Road Accidents in India, 2015' report by the Transport Research Wing of the Ministry of Road Transport and Highways:
- Delhi witnessed the highest number of road accident deaths and accounts for 7.7 percent of all road traffic accident fatalities in the country.
- There were 8,085 road accidents in Delhi, which killed 1,622 people and injured 8,285.
- Defects in road condition caused 132 accidents in Delhi, which killed 28 and injured 119.
- A reported 45 fatalities were caused by road defects like potholes, repair work, speed breakers, sharp curves, corrugated roads, loose and slippery surfaces.
- While there were 1,372 accidents on single-lane roads, four lane or more roads with central dividers saw 2,588 accidents.
- As per the 'Accidental Deaths and Suicides in India (ADSI) 2015' report of the National Crime Records Bureau, two-wheelers caused 362 deaths in the capital. Cars drew in a close second with 357 fatalities and trucks and lorries led to a loss of 299 lives.
Recently, with a view to ensuring road safety and safe driving Lok Sabha passed the Motor Vehicles (Amendment Bill) 2016. The legislation was drafted to replace the 29-year-old Motor Vehicles Act, 1988 (MVA), which was last amended in 2001. It is now the duty of the state government to prioritise the safety of road users and ensure a free flow of traffic. It states that Section 136 A puts the responsibility on the central government to make rules for the electronic monitoring and enforcement of road safety. State governments shall now ensure the implementation of the same.
New provisions 66 A and 66 B empower the central government to implement a National Transportation Policy in consultation with the states. State governments now have the power to increase fines in their jurisdiction by up to ten times the amount specified in the Act.
"For instance, the proposed fine for over-speeding is Rs 1,000 but any state government can levy a fine of up to Rs 10,000 and not less than Rs 1,000 for over-speeding in the jurisdiction of that respective state," said an expert who is associated with Save Life Foundation, an NGO that works on road safety and emergency medical care across the country.
Penalising enforcing authorities will push them towards discharging their duties more efficiently and deter them from lapsing on their part, the expert said. The major road-owning agencies in Delhi are the Municipal Corporation of Delhi (MCD), New Delhi Municipal Corporation (NDMC), Public Works Department (PWD), National Highways Authority of India (NHAI) and the Delhi cantonment and the department of irrigation and flood control.
Responsible implementation is the next step. "Unless that is taken into account, lives will still be lost," says Velmurugan Senathipathi, senior principal scientist of traffic engineering and safety with the Central Road Research Institute (CRRI), that is a constituent of Council of Scientific and Industrial Research.
The organisation has been carrying out research and development of projects on design, construction and maintenance of roads and highways, traffic and transportation planning of mega and medium cities, and management of roads in different terrains. Senathipathi feels that speed enforcement cameras are needed on major arterial roads.
"On mid-block sections of the outer ring road – Sri Aurobindo Marg, Lodhi Road – there can even be dummy flash cameras that give drivers a feeling that they are being monitored. This will help keep traffic below the speed limit of 50 km per hour," he said, suggesting that in Kashmiri Gate, there is a possibility of implementing contra-flow lanes on the ring road. This means that an additional lane can be earmarked for traffic to move in the opposite direction.
Incidentally, in 2014, Kashmiri Gate was identified by the Delhi Police as one of the top ten 'dark spots' out of the 137 accident-prone spots in Delhi, in which there were 505 fatal accidents among a total of 2,121 accidents that year. The other locations included Nigam Bodh Ghat, Mukundpur Chowk, Punjabi Bagh Chowk and Mahipalpur flyover.
In South Delhi's Greater Kailash 1 & 2 and Zamrudpur, haphazard parking causes congestion. So, metered parking that charges a minimum of Rs 20 per hour might be able to reduce the numbers of stationary vehicles on the streets. In East Delhi's Mayur Vihar Phase 1 & 2 and Shahdara, e-rickshaws offer last mile connectivity to metro commuters but they take up a huge chunk of space for parking on the narrow road for lack of any designated area.
On being asked about traffic lights in the capital, Senathipathi said, "There is a relay system in place wherein the stoppage time changes according to the traffic flow expected at different times of the day. But right now, none of the 875 signals in the national capital are coordinated. Simply setting a specified cycle time of 50 seconds won't help until and unless the signals talk to each other." He cited the example of Chanakyapuri, where there are four signals that don't give a green wave as they aren't synchronised.
According to a CRRI official, the agency submitted the 'Investigation of Road Accident FIR Number 64' report to the Central Bureau of Investigation back in 2014. Till date, its recommendations on roundabouts have not been implemented by the NDMC.
Proposing a design to remove the 'black spots' that the Delhi Police identified on the capital's roads, the India chapter of Geneva-headquartered International Road Federation (IRF) submitted a report to the Ministry of Road Transport and Highways Ministry in 2016. IRF is engaged in technology and road management activities in 80 countries in six continents. Till today, its officials say, they haven't heard back from the ministry on this issue.
"Delhi has a great road network. Stricter enforcement and bigger investments in technology – especially in speed radar detectors and CCTV cameras – is necessary. Crossings should be fully illuminated with cat's eye for night vision," said NK Sinha, chairman, IRF, India Chapter.
The seat belt use law for front seat occupants came into force in Delhi in 2002. It did have an impact. Seat belt use rates for front seat car passengers increased from a nominal 12 percent in 2001 to over 70 percent as soon as the mandatory belt use law was enforced.
The reason for this is that the law was strictly enforced by fining car users on the spot or by sending a notice by mail. Along with strictly enforcing the law, explaining the importance of the law to the people through outreach programmes is equally important.
Case in point: the Good Samaritan Policy introduced by the Delhi government earlier this year, under which a reward of Rs 2,000 is given to those who help road accident victims.
Ranbir Talwar, executive director, Indian Head Injury Foundation, says that most evacuations are done well after the golden hour and people suffer from secondary injuries that are often more serious.
Roads should not be war zones and they should not be a gateway to hospital beds either.
Politics
The 57-year-old former Bengal BJP chief is the candidate from Habra which falls under the Barasat Lok Sabha constituency of North 24 Pargana district
Politics
The prolific Bengali Dalit writer has been influenced by the work of Left labour leader Shankar Guha Niyogi and is also a disciple of noted Bengali author Mahashweta Dev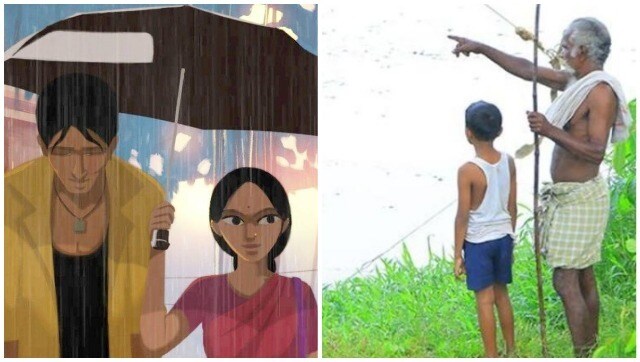 Entertainment
What these two films have in common is how they create a sense of a setting as something inseparable from the inner lives of the protagonists.