Leniency for women offenders? Supreme Court ruling raises critical questions about judiciary
The Supreme Court's ruling, instead of being a progressive one, is rooted in gender stereotypes, and leaves many questions unanswered.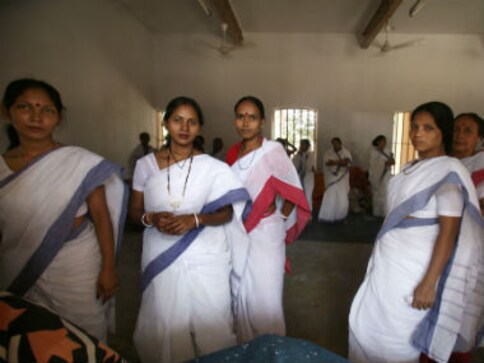 A woman, along with her male accomplice, heavily drugs a man, robs him of his money, and leaves him for dead. The man regains consciousness and approaches the cops, who nab the culprits.
Should the woman, who is the mother of three children, two of whom are mentally challenged, be shown leniency while sentencing? If yes, what are the factors on which the lower sentence is to be based, and what should be the extent of mercy shown? While upholding the lower sentence given by the trial court, was the Supreme Court driven by extra-legal and paternalistic considerations?
These questions come to the fore because of the Supreme Court's 10 April ruling in the case of State of Himachal Pradesh v Nirmala Devi. The crimes she committed warranted a maximum punishment of 10 years' rigorous imprisonment and fine. The trial court awarded her two years in jail and a fine of Rs 12,000. On appeal, the high court did away with the sentence of imprisonment, but enhanced the fine amount to Rs 30,000. The apex court found fault with the high court's cancellation of the prison sentence because it was impermissible by law, and ordered that the trial court's ruling was to be adhered to.
The apex court's ruling was authored by Justices AK Sikri and Ashok Bhushan. It is Justice's Sikri's judgment which attracts attention, because it relied on a gendered approach to sentencing.
Justice Sikri referred to criminologist Eugene McLaughlin's work on justice and female criminal offenders to hold that:
"…predominant thinking is that 'paper justice' would demand giving similar penalty for similar offences. However, when it comes to doing 'real justice', element of taking the consequences of a penalty cannot be ignored. Here, while doing 'real justice' consequences of awarding punishment to a female offender are to be seen."
"…'real justice' would consider the likelihood that a child might suffer more from a mother's imprisonment than that of his father's."
He also went on to state that:
"I may observe that in many countries of the world, gender is not a mitigating factor. Some jurists also stress that in this world of gender equality, women should be treated at par with men even as regards equal offences committed by them. Women are competing men in the criminal world; they are emulating them in all the crimes; and even surpassing men at times…"
It is clear from Justice Sikri's reasoning that he upheld the lower court's ruling on the basis of Nirmala Devi being the mother of children who needed her love and attention. His decision is not based on any discussion on female criminality, or the feminist theories which underpin why there is a structured imbalance in sentencing of female offenders. In fact, it only demonstrates the truth in criminal sociologists Candace Kruttschnitt and Jukka Savolainen's research, who demonstrated how sentencing in American courts reinforced gendered identities of motherhood and parenting.
A 2015 study published in the Journal of Criminal Justice, "From Initial Appearance to Sentencing: Do Female Defendants Experience Disparate Treatment?", takes a broader look at gender disparities within the criminal justice system. The four researchers — Natalie Goulette of the University of West Florida and John Wooldredge, James Frank and Lawrence Travis III of the University of Cincinnati — explored outcomes at two key stages of the criminal justice process. They examined decisions that judges made at a defendant's first appearance hearing and during sentencing.
The authors of the study based their hypothesis on the fact that judges might treat female defendants more leniently when they conform to the traditional gender roles of housewife and mother. Goulette and her colleagues found support for the "evil woman" theory, which suggests that this "chivalry" is reserved for certain groups of women who appear to be docile and in need of protection.
The authors suggested that future research should explore the idea that, in some cases, some judges may treat female defendants more harshly if they believe it is in the defendants' best interest or if the tougher sentence will serve to protect the women in the future. The researchers also suggest that policymakers consider ways to standardise the judicial process, which could reduce disparities by constraining judges' discretion.
Would the Supreme Court have gone by the high court's reasoning and waived off the imprisonment period if Nirmala Devi was not a mother of children or a woman who defied the stereotype of the adarsh Bharatiya nari? And what does Justice Sikri mean by the allusion to female offenders in some cases surpassing the 'calibre' of their male counterparts?
And why would women, many of whom are drawn into terrorism because of multifarious social and economic factors — all of which have a gender angle and a gendered background — not receive leniency in sentencing?
In effect, the Supreme Court's ruling, instead of being a progressive one, is rooted in gender stereotypes, and leaves many questions unanswered.
Explainers
DNA profiling was first developed in 1984 by Alec Jeffreys in the UK. Several high-profile cases including the Rajiv Gandhi assassination and the 2012 Delhi gang rape have been cracked using it. Now, police are using it to build a case against Aftab Poonawala
India
Chief Justice of India DY Chandrachud announced on Wednesday when an advocate mentioned his matter relating to land acquisition for an urgent hearing
Explainers
From Australia to the US, Sweden and India, scream therapy seems to be gaining ground with women. But the concept first advanced in 1970 by American psychologist Arthur Janov has left experts unimpressed