Learning from BSF, CRPF video incidents: Leave our armed forces personnel alone
The army, paramilitary and CPFs in this country are working overtime to ensure a peaceful and secure living for its citizens.
That the selection of the Chief of Army Staff (COAS) created a flutter is a fact.
General Bipin Rawat, Lieutenant-General Praveen Bakshi and Lieutenant-General PM Hariz have all behaved maturely and handled the situation in an appropriate manner. And just as you got the feeling that things were settling down and that all three officers had resumed work as usual, the news of a video-conference by Bakshi to his command on 31 December, 2016 dominated the visual media on 12 January.
This incident was exacerbated by the video clips that a member of the Border Security Force (BSF) and a Central Reserve Police Force (CRPF) apiece put out on social media, commenting on the standard of food and living conditions. Even their families were dragged before the TV cameras. On 13 and 14 January, there were acrimonious debates on the buddy system in the army. All these indicate how life has become transparent in the present times.
Needless to say, the complaints need to be looked into and resolved. If any omission or commission towards wrongdoing by anybody is detected, then they need to be dealt with strictly. The men's needs are in the lower part of Maslow's Hierarchy of Needs and therefore, their physical comfort should be catered for without any compromise on quality. The buddy system in the army comes up for discussion periodically. It is a sacred relationship between an officer and his buddy. Many commentators who have not experienced this relationship have expressed adverse opinions about it.
While no one disputes the correct employment of the buddy, asking for the abolition of the system emanates from inexperience of matters related to war and the military ethos.
Having a strength of approximately 1.1 million, 3, 20,000, and 3, 08,000 personnel respectively, the army, BSF and CRPF are huge organisations. It will be difficult to satisfy everybody. Moreover, collective living under one roof that is necessitated by the working conditions of the men and women in these organisations throw up a different set of problems. That is why, there is a strict command and control hierarchy that is in place in these organisations. It is their onerous duty to look after their men and women.
Army, BSF and CRPF personnel are, many-a-time, deployed in small posts over vast areas. This operational requirement makes command and control, and administration of troops difficult. That only asks for extra efforts to be put in to administer the rank and file of all these forces. One is sure that chain of command in all the three organisations will look into the complaints of their personnel and take appropriate remedial measures
We all know even in small organisations, there are likely to be some disgruntled elements. There are systems in place that look into these cases and take appropriate remedial measures. Problems arise when the issues get publicised even before the organisation can enquire into these aberrations and take remedial actions.
The recourse to social media by the men from the BSF, CRPF and army is an indication of sub optimal officer-soldier relationships in these units. To extrapolate these incidents as indicative of a malaise throughout the organisation is fraught with danger. Such an opinion should only be formed after a thorough study is carried out and, if and only if, the results of such a study support it. Another issue that these units should look into is the "unit tarteeb"(System in an Unit). The unit tarteeb is the bed rock of good man-management and administration in a unit. These incidents are also an indication that these organisations should get back to basics.
This article began with the issue of the COAS' selection. The COAS, at the moment, is in charge of issues related to operational preparedness and modernisation of the Indian Army, development of military logistics infrastructure, pay and allowances of his officers and soldiers (incidentally, the armed forces are the only organisation where 7th Pay Commission Recommendations have not been implemented so far due to anomalies that have been projected to the government; paramilitary and Central Police Forces have already got their benefits), One Rank One Pension, procurement of equipment, enormous amount of litigation, welfare of ex-servicemen, veer naris and widows et al. He is the chief of our army — an army that faces two adversarial active borders.
It is therefore, imperative that we allow him to concentrate on his job rather than attending to less important issues.
Similarly, Bakshi, who is commanding the Eastern Command, is looking after the defence of our territory bordering China, Nepal, Bhutan, Myanmar and Bangladesh. In addition, he is also combating insurgency in Assam, Arunachal Pradesh, Nagaland, Manipur and Meghalaya. He has an onerous task to fulfil. Hariz is looking after our border with Pakistan and commands one of the largest geographical areas in our country. All three of them are constantly on the move to oversee the training, operational preparedness and welfare of the troops that they command. These army commanders command lakhs of troops. The life of all the three officers is nothing to be envied.
Under these circumstances, it will be unfair to drag these organisations and the officers into controversies. Our country's future lies in the hands of these organisations and as citizens we all have the onerous task of making these organisations strong.
The first thing we need to do is to stop showing these very organisations that protect the people of this country in a negative light. By all means, if any issues come up, they need to be highlighted and proper remedial measures be taken. But flogging issues beyond a point is not warranted. There are grievance mechanisms in every force and they need to be allowed to function effectively.
The second thing that needs to be done is to verify the facts fully before highlighting them. In fact, the Ministry of Home Affairs has put out a report that there is no truth in the reports by the BSF jawan. This will ensure that these organisations concentrate on their task rather than running to defend themselves, often unnecessarily.
Thirdly, the organisations themselves need to be less sensitive to criticism. They should look into the issues highlighted and investigate them impartially and solve the issues. They also should get back to the basics as mentioned above.
The army, paramilitary and CPFs in this country are working overtime to ensure a peaceful and secure living for its citizens. They have enough problems to resolve in their own domains. The problems can be on both operational and administrative issues. The need of the hour is to "let them be".
The author is a retired lieutenant-general of the Indian Army
India
While most countries are signatories to the BWC, the treaty lacks teeth, and there is no effective method to ensure compliance by nations
Politics
Prasada's induction will further wear away whatever's left of the Congress and the Gandhis in Uttar Pradesh, even if it does not yield dividends for the BJP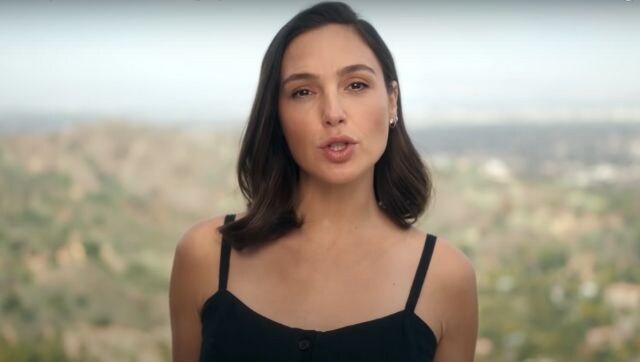 Entertainment
Even as the reality is hard to cope with, it brings back that one commodity that seems to be rapidly depleting from our lives – hope. And for that alone, may there be an encore.