Law Commission: No 'automatic denial' of bail in terrorism cases, evidence to be given priority
The Law Commission said that bail should not be automatically denied people accused of being involved in terror acts, and evidence should be given priority.
New Delhi: There should be no "automatic denial" of bail to a person accused of being involved in terror acts, the Law Commission has cautioned indicating that evidence should be given priority.
In its report on 'Provisions relating to bail', the panel has warned that "mere classification of an act as an act of terrorism should not result in the automatic denial of bail or reversal of the burden of proof".
The report, submitted to the law ministry last week, pointed to the provisions in the Unlawful Activities Prevention Act (UAPA) wherein the period of detention without bail can be extended.
It indicated that evidence against the accused should play an important role and people against whom there is shaky evidence should be granted bail before charges are pressed.
"Under UAPA, the period of detention without bail is 90 days. It likewise provides that the special court may extend the said period up to 180 days based on the report submitted by the public prosecutor indicating the progress of the investigation and the specific reasons for the detention of the person accused of an offence beyond the said period of 90 days," the reported pointed out.
It however said the approach to bail under UAPA is "liberal than what was under Prevention of Terrorism Act (POTA) and Terrorist and Disruptive Activities (Prevention) Act (TADA)".
Under POTA and TADA, there was a virtual prohibition on bail for offences under these laws, it recalled. The two laws were repealed by Parliament.
But at the same time the commission, headed by Justice (retd) BS Chauhan said "there is a necessity to impose stringent conditions while granting bail" to those accused of economic offences.
Find latest and upcoming tech gadgets online on Tech2 Gadgets. Get technology news, gadgets reviews & ratings. Popular gadgets including laptop, tablet and mobile specifications, features, prices, comparison.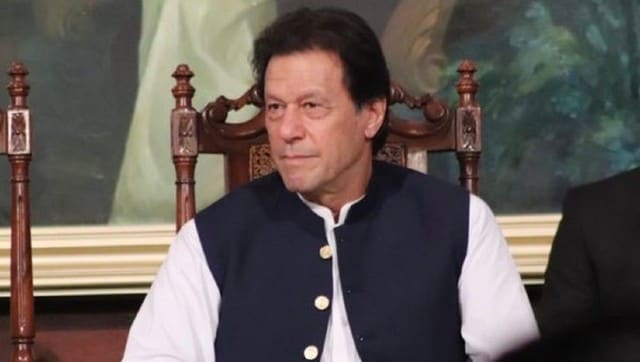 World
Sources said some of the tasks which Pakistan failed to fulfil include failure to take action against all UN-designated terrorists like JeM chief Maulana Masood Azhar, LeT founder Hafiz Seed and the outfit's operational commander Zakiur Rehman Lakhvi
World
The teacher had received threats after opening a discussion about the caricatures of Islam's Prophet about 10 days ago, the police said
India
Kanojia was arrested on 18 August for allegedly sharing an objectionable post on Twitter related to Ram Temple and saying that he did it on the directive of Hindu Sena chief Sushil Tiwari, who denied the allegation