Lateral hiring: Gate-crashers or talent pool are the two ways IAS officers may see new entrants
IAS officers have different views on the government's lateral hiring plan.
For the 'teeming millions' who face the year-long grind of preparing for the coveted civil services, a famous axiom their tutors chant while training them acts as a major boost. They say: "There are only two services in India — the Indian Administrative Service (IAS) and others. There are IAS officers, and then there are other professionals and servicemen."
It is the exclusivity of this 'elite club' that is the civil services — more precisely the IAS — that attracts lakhs of youth to compete in the Union Public Service Commission (UPSC) exam. The club ensures social mobility like no other and ensures closed ranks allowing no 'outsiders'. In this context, allowing lateral recruitment is frowned upon and detested.
It is not that the government has decided to allow lateral entry out of the blue. In 2008, the Second Administrative Reforms Commission, in its 10th report titled "Refurbishing of Personnel Administration – Scaling New Heights", had made a case for lateral hiring in civil services.
The report stated: "The Central Civil Services Authority should deal with matters of assignment of domains to officers, preparing panels for posting of officers at the level of joint secretary and above, fixing tenures for senior posts, deciding on posts that could be advertised for lateral entry and such other matters that may be referred to it by the government".
A decade later, the Government of India has invited "talented and motivated Indian nationals willing to contribute towards nation-building to join the government at the level of the joint secretary". The decision to allow lateral entry, apart from attracting varied opinions, has opened up what former Cabinet secretary TSR Subramanian had once called a "perennial generalist versus specialist debate".
Most of the IAS officers Firstpost contacted reacted sharply to the decision.
"The government's reason to allow lateral entry is that not many IAS officers are keen on applying for central deputation, but this is a lopsided view," an IAS officer posted in Chhattisgarh said. "There is always trouble getting no-objection certificates (NOCs) from state governments. It should be made public how many officers who wish for central deputation cannot opt for it because their state governments did not issue NOCs. Regarding allowing lateral entry, the problem is that there are certain rules and regulations that require time to understand. How can we expect this from a specialist who will take three years to understand everything? We also have to understand that UPSC has a very objective way of selecting candidates. But in lateral entry, subjective considerations will play an important role."
An IAS officer from Uttar Pradesh pointed out that someone hired for three years with no security of tenure "will act very cautiously". "He will surely not be able to act in a decisive manner. He will take at least a couple of years to understand the way decisions are examined and made within the system," the bureaucrat said.
"Such recruits will act in their own interest as they are not part of the civil services and are hired on a contract for only three years."
When countered with the fact that the ambitious Aaadhaar programme was implemented successfully under Infosys co-founder Nandan Nilekani, the officer said Nilekani was "not a joint secretary-rank officer". "He had his own directorate. He did not have to get everything approved by a secretary. His stature was different," he said, adding that most ministries seek help from consultants nowadays. "That is how we use domain experts. Given this fact, I don't think there is any need for lateral entry here."
While most civil service officers are averse to the idea, there are still few who support the decision. The lateral recruitment decision also has supporters in various other fields.
Shah Faesal, a 2009-batch IAS officer who has openly expressed his views on various issues in the past, wrote in a tweet: "I totally support GoI decision to allow lateral entry of professionals at the joint secretary-level. It'll make the services more competitive and force the IAS to specialise. New ideas will come in. And the fun part is that those who couldn't enter the IAS when they were young, find a crack in the wall!"
Lateral hiring done right
In the past, there have been several cases where allowing 'outsiders' to head an organisation, department or an institution — be it in academics or in the higher bureaucracy — proved to be a good bet.
The University of Delhi's recruitment of Professor Achin Vinayak was an example of lateral hiring done right, as can be most when applicants are hired after their credentials are properly checked to add value to the organisation.
Professor Vinayak, a former journalist, was appointed the professor of political science and later promoted to head the department. He was appointed under the "alternative qualifications" as his credentials — he has an undergraduate degree in science — and domain knowledge did not require him to pass an exam to be allowed an entry into a prestigious institute.
The Delhi High Court, while dismissing the petition that challenged Vinayak's appointment, had observed: "Under the alternative qualifications category, a candidate for the post of a professor is not judged by his academic qualification but in terms of his achievement and contribution in the relevant subject. Accordingly, educational qualification loses its significance in the backdrop of accomplishments in their field of specialisation."
The appointment of Montek Singh Ahluwalia as the deputy chairman of the Planning Commission — now the Niti Aayog — is another example. An alumnus of the University of Oxford, Ahluwalia served at the World Bank and later in the Government of India in various capacities. He had proved to be an extremely efficient 'bureaucrat'.
Space scientist Krishnaswamy Kasturirangan, who headed the Indian Space Research Organisation, effectively played his role as chancellor of the Jawaharlal Nehru University, member of the Rajya Sabha and member of the former Planning Commission of India, among several other positions.
Moreover, if a non-elected individual's appointment as a minister counts for a lateral entry, then Indian politics has several examples of where 'lateral entrants' proved to be better executives than elected ones.
While the debate on the viability, desirability and feasibility of lateral hiring has just begun, the two strands that will outline this debate is whether such entrants will be seen as gate-crashers or as part of a new talent pool. The ball lies in the court of perception.
Find latest and upcoming tech gadgets online on Tech2 Gadgets. Get technology news, gadgets reviews & ratings. Popular gadgets including laptop, tablet and mobile specifications, features, prices, comparison.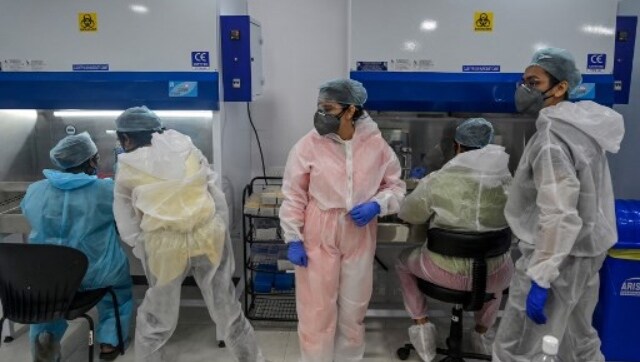 India
While experts say that rapid antigen tests can help countries with out-of-control outbreaks, India's practice of conflating the data from rapid tests and RT-PCR tests risks painting an incomplete picture of its infection rates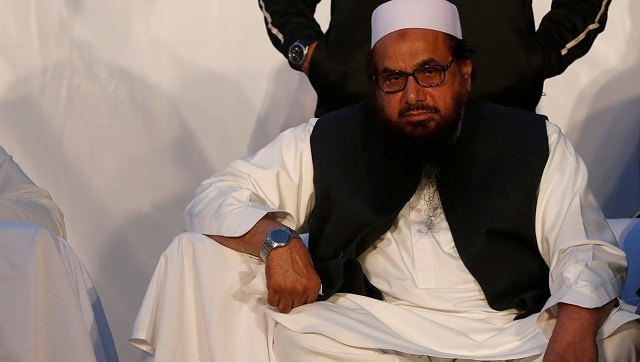 World
Saeed has been in and out of house arrest since 2008, with the courts setting him free after the State seemed unable to frame charges
India
This pandemic sounds an alarm about the consequences of inefficient planning and management of cities and poses an opportunity to rethink and rebuild the areas that are most important to the country's growth