Kulbhushan Yadav's death sentence: Pakistan media ask Islamabad to brace for consequences
The Pakistani military on Monday said that Indian 'spy' Kulbhushan Jadhav, arrested in Balochistan in March 2016, had been sentenced to death.
Just after the death sentence was handed out to Kulbhushan Jadhav, the alleged Indian spy who was caught in Pakistan last year, media in both countries have been quick to dig deep into how this move by Pakistan would affect the tempestuous relationship between India and Pakistan. Pakistan media has focussed on Jadhav's confessions, claiming it be evidence of his guilt.
Jadhav was handed out a death sentence after he was convicted of 'espionage and sabotage activities'.
"There is not much worse that India can do," Pakistani newspaper, The Nation, said on Tuesday as New Delhi warned Islamabad against hanging alleged Indian spy Kulbhushan Jadhav. "It can be argued that the peace process between the countries will take a hit, but in reality there is no peace process," The Nation said in an editorial. The paper also quoted political and defence analyst Hassan Askari that the decision to execute Jadhav would "further increase tension between the two countries". "The military has given a severe punishment which is according to Pakistani law," Askari said. "But we will have to see if Pakistan can sustain the political and diplomatic fallout." The Nation is owned by Nawa-i-Qawt group, which is traditionally aligned to Pakistani establishment and is known for India bashing.
"By all statements of BJP stalwarts, India wants Pakistan to be destroyed," it said. "Why should Pakistan pull any punches, when it is constantly demonised and humiliated by its violent neighbour?" The daily, however, described as "shocking" the Pakistani military's decision to award death sentence to Jadhav, who was arrested last year in Balochistan on charges of espionage and waging war against Islamabad. "This is a very strong message by Pakistan to India and the international community that it will not take Indian interference lightly," it said of the death sentence.
The Express Tribune in the front page headline 'Self-confessed Indian spy awarded death sentence' termed the decision as "unprecedented". It reported that the decision immediately sparked a bitter diplomatic spat between the two "hostile" neighbours. It further said that Jadhav has been operating in Pakistan disguised as Hussein Mubarak Patel. The influential Dawn newspaper termed the decision as a "rare move" . The paper said that the development comes at a time when tensions between Pakistan and India are already running high. It published a full column on what experts feel about the decision. Some feel the reaction from India will be strong, others maintain there will be no dramatic shift in the relationship, it said.
Hamid Mir, senior journalist at Geo News said, "First of all, Pakistan should make the evidence found against the spy public, share it with the country and also internationally." "Secondly, why is everyone talking about an Indian reaction already? My belief is that India should be sensible and not react to the news at all. If people remember when Ajmal Kasab was sentenced, Pakistan had remained silent about the whole thing. Our prerogative was simple, if there is evidence against Kassab then he should be sentenced according to the Indian law. "So India should be sensible, not react to the news, not try to paint Jadhav as a hero, the media should take that same tone," he said.
The Daily Times carried an article with the headline, 'Be ready for more acrimony from India' — The article said: "New Delhi will certainly ratchet up pressure to prevent any harm to Jadhav. It has a voice in the world that is heard - even if it may be on wrong side of the fence. Through strategic communication offensive, New Delhi will not only bring pressure upon Pakistan but also sully its image across the globe in whatever way it can."
The Dawn, another Pakistani publication carried an article: 'Will Pak-India relations be affected by the Jadhav sentence?' The explanatory piece looks at the various opinions and analysis by experts.
Jadhav was arrested on 3 March, 2016, reportedly in Balochistan's Mashkel area, for "involvement in espionage and sabotage activities against Pakistan", the ISPR said. The statement said Jadhav was tried under section 59 of the Pakistan Army Act, 1952, and section 3 of the Official Secrets Act, 1923. The Court Martial found Jadhav guilty of all the charges, the ISPR said. "He confessed before a Magistrate and the court that he was tasked by RAW to plan, coordinate and organise espionage, sabotage activities aiming to destabilize and wage war against Pakistan by impeding the efforts of law enforcement agencies for restoring peace in Balochistan and Karachi," the ISRP said.
With inputs from PTI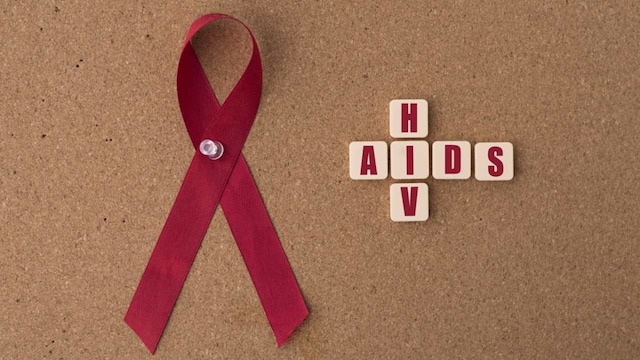 World
Parents say they are doomed as the govt provide antibiotics or multivitamins and they can't afford to buy it themselves.
Entertainment
The Khyber Pakhtunkhwa provincial government last week approved the purchase of Dilip Kumar and Raj Kapoor's ancestral homes in Pakistan for Rs 2.30 crore.
First Cricket News
From representing the Pakistan national cricket team to driving a taxi, Arshad's professional journey has been unpredictable and unfortunate.