Kulbhushan Jadhav sentenced to death: Case has eerie parallels with Sarabjit Singh, another alleged RAW spy
The military trial and death sentence awarded to alleged Indian spy Kulbhushan Jadhav by Pakistan has brought to mind the case of Sarabjit Singh.
The military trial and death sentence awarded to alleged Indian spy Kulbhushan Jadhav by Pakistan has brought to mind the case of Sarabjit Singh, who spent 22 years in a Pakistani prison before being convicted for a string of terror attacks in the 1990s. Sarabjit kept insisting that there was a threat to his life in the Kol Lakhpathrai Jail, but neither government took his plea seriously. Ultimately, on 26 April, 2013, Sarabjit was assaulted inside the Lahore prison by two inmates, and subsequently succumbed to the wounds he sustained to his head.
Who was Sarabjit?
There are contrary reports about the true identity of Sarabjit. While Islamabad insists he was a Research & Analysis Wing (RAW) operative, India maintains he was merely a villager from one of the numerous villages that lie along the border in Punjab. As this India Today report points out, his family insists he inadvertently crossed into Pakistan while inebriated, but was arrested and accused of acts of terrorism.
However, another report in Hindustan Times suggests that he may have actually been a spy. Quoting sources, the report said the operation executed by Sarabjit didn't even serve any purpose, but was executed by the agency nevertheless.
"Some of the operations executed by RAW during the period were totally mindless. Spies like Sarabjit and their family have paid huge costs for it. Sometimes, the agency officials executed operations out of personal bravado that they can get 'something' done in Pakistan," an official who dealt with Sarabjit's case was quoted by the website as saying.
He was first arrested in 1991 and spent 22 years in prison before his death – an interval during which many central governments came and went in New Delhi. Each one of them promised to pursue his case and ensure his release, but the case remained stuck.
While he was initially given the death sentence under the provisions of Pakistan's Army Act, it was commuted to life in prison by President Asif Ali Zardari in 2012. Considering Sarabjit had already spent 22 years in jail by that point, New Delhi made fresh attempts to seek his release.
Kasab's and Afzal Guru's hanging
In November 2012, India executed Ajmal Kasab, the lone surviving gunman from the 26/11 Mumbai terror attacks. As argued by a former diplomat KC Singh on Rediff, this also sealed Sarabjit's fate and ensured he wouldn't be pardoned by Pakistan.
"Kasab's hanging sealed the fate of Sarabjit, the only issue remaining what methodology would be employed by Pakistan's security set-up, sulking as they were over India having exposed their ignominy, for extracting revenge. For a Pakistani government to have risen above the pressure of Lashkar-e-Tayiba and their political mentors to pardon Sarabjit would have required a miracle," Singh wrote.
Two months later, when India hanged Afzal Guru, the convicted terrorist involved in the 2001 Parliament attack, the situation worsened for Sarabjit. His sister Dalbir Kaur told the media at the time that inmates have been aggressively threatening her brother since Afzal Guru's death. She feared that his life might be in danger, as the Pakistani prisoners were gunning for retribution.
Attack on Sarabjit
In April 2013, fellow inmates attacked Sarabjit with bricks and knives. His head was struck, while his throat and stomach were split open. After battling for six days, Sarabjit breathed his last breath on 2 May, 2013.
A little over a year later, Pakistan slapped stringent murder charges against the two men accused of killing Sarabjit. The case is still underway.
India
An official of the IISER, which located in Pashan area of the city, said that the fire broke out at one of the labs in the chemistry department of the main building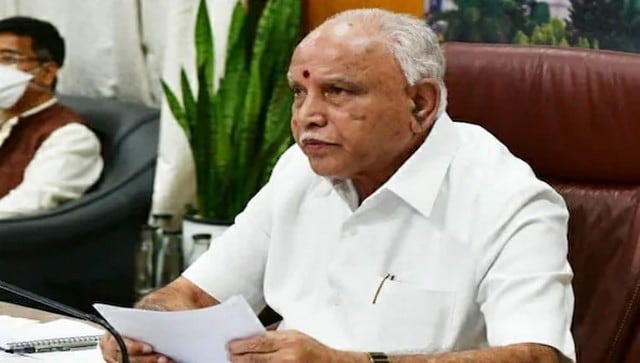 Politics
The 78-year-old Yediyurappa belongs to the older generation of politicians who started their service to the public as a teenager (in his case with the Rashtriya Swayamsevak Sangh) and did not hail from either a political or an affluent family
India
The Maharashtra chief minister made this suggestion in a virtual meeting held by the prime minister on Friday during which he took stock of the coronavirus situation