Kota's student suicides: Parents, don't stress your kids or impose your dreams on them
Tanya Rana, 19, a medical school aspirant enrolled with a coaching institute in Kota, hung herself on 20 January, 2017, leaving Dhruv Dev Rana, her father, clueless about her extreme step. She left no suicide note.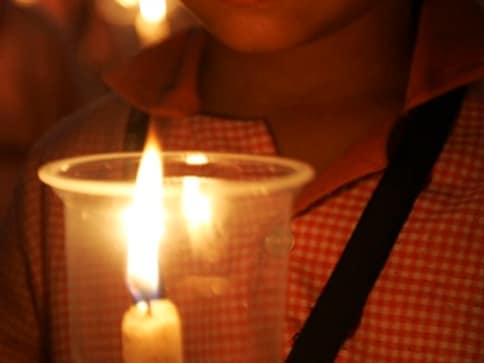 Tanya Rana, 19, a medical school aspirant enrolled with a coaching institute in Kota, hung herself on 20 January, 2017, leaving Dhruv Dev Rana, her father, clueless about her extreme step. She left no suicide note.
All that the broken father of three knows is this: Tanya had set her heart on becoming a doctor at a young age. Precisely that drove her to study in Kota, far away from her native Himachal Pradesh.
Prepping for medical school was hard on Tanya, an average student. A few months ago, Rana told her "it wouldn't matter if she didn't make it." Clearly that was not enough, even if it was more than most parents say.
Many parents cause their children stress by reminding them of how much money they have invested in their education. It's why, a year to this day, Kota district collector and magistrate Ravi Kumar Surpur wrote a letter to 150,000 parents of students admitted to coaching centres in the city, beseeching them not to impose their dreams on their children.
In the previous 12 months of his posting, he'd learnt of 17 teen suicides, all outstation students like Tanya, all of them studying in his city to improve their chances of cracking stiff engineering or medical school entrance exams.
Reading the suicide notes—and there were plenty, 9 for every 10 suicides, Surpur told me—had given the doctor-turned-civil servant some perspective on the mindset of a student on the brink.
"They felt that too much was at stake and they were inadequate to carry that burden. Their low self-esteem was evident," said Surpur.
Surpur reached out to the parents because family is a child's biggest support.
Some parents expressed their appreciation. Hopefully, they also realised that a child is a family's biggest fortune. When a child takes his or her life, the family loses everything. Coaching, Kota's mainstay industry worth about Rs 2,000 crore is left unscathed.
What has grown the coaching business so much since the eighties when engineer-turned-professor Vinod Kumar Bansal devised a winning formula to help students crack the IIT-JEE is the steadfast focus, of especially a handful of bigger establishments, on quantity rather than quality. To give aspirants a realistic idea of their prospects, Surpur has ordered joint counselling of parents and wards before they sign up for coaching. But this isn't happening.
Asked whether his institute offers career counselling prior to admission to evaluate applicants' aptitude for their chosen line, Pramod Maheshwari, director of Career Point, one of the largest coaching establishments said, "It would not serve the purpose as students have made up their mind before starting out for Kota."
"Admitting any student wanting to 'make it' without assessing his or her ability fuels student stress," said Dr Bharat Singh Shekhawat, a psychiatry professor in Kota's Government Medical College. Shekhawat sees five students daily.
To get the best results from the intake of thousands, coaches allocate the best teachers and facilities to a star batch, according to Shekhawat, while those lower down the pecking order languish for want of attention.
Feeling like a loser breeds frustration and the lack of confidence Surpur palpably sensed in the suicide notes, and in the worst cases, leads to suicide.
This downward spiral is not singular to Kota. Across India, students take their lives for failing exams, sometimes, even in anticipation of failing when the going gets too tough.
Prior to Surpur's intervention, aspirants in Kota typically followed a punishing 12-hour study schedule from Monday through Saturday, sat for tests on Sunday mornings and got the rest of the day off.
"I introduced a mandatory weekly off," he said.
What makes the grind tougher for Kota's outstation students is being away from home. Outstation students typically live in hostels and commute to the coaching institutes for classes. Schooling happens on paper, a formality to meet the college admission conditions.
Hostel owners take responsibility for their meals and the coaching institutes for their education. Meanwhile, students are left to their own devices to stay calm.
Here too, Surpur has intervened, introducing tools such as meditation and yoga, with the help of spiritual organisations, and making it mandatory for institutes to engage clinical psychologists and psychiatrists. While some are following this guideline, others aren't.
"During a surprise check conducted on behalf of the district administration, I found the clinical psychologist and psychiatrist appointments had been made on paper," said Shekhawat. "But the so-called appointees were absent, not surprisingly so because they held other full time jobs."
Reviving a dormant helpline launched by a previous collector has somewhat helped to fill this gap, but also shows the extent of the problem. Last year, it handled 800 calls, including 38 calls from desperate students who were of a mind to take their life on that very day, according to a doctor involved with the helpline who did not wish to be named.
A handful of desperate students had to be admitted to hospital for underlying mental health issues, a few others had to drop out of coaching, a godsend for them given the circumstances. Students take recourse in suicide only when they see no other choice.
A popular dialogue among Kota's students is karna hai ya marna hai (we will do it or die), Shekhawat told me.
Pursuing a different career option is a gentler way of opting out, for which students must see opportunities as appealing as their dreams but better suited to their aptitude.
To accommodate a change of mind, Surpur has instructed institutes to refund the fees of any student desirous of leaving mid-session, a much needed step because coaching fees run into lakhs.
At Career Point, about 1-2 percent of the annual admissions have opted for the refund option, said Maheshwari.
A course correction is infinitely better than crashing out.
Politics
The poll analyst also predicted an 'impending electoral rout' for the Congress in Gujarat and Himachal Pradesh, which are scheduled to go for election later this year
India
Two people of Majra, ​​Sirmaur made indecent remarks about the alleged Shivling in Gyanvapi Masjid on social media and a complaint was submitted against them to SDM Paonta
India
The prime minister's proposed public meeting would be a historic and attended by a large number of people to celebrate Modi's eight years as the country's prime minister, said BJP president Suresh Kashyap