Kerala's emigration, locals' disinclination to work is a boon for interstate migrant labourers
Malayalee workers' migration to the Gulf had resulted in a need for domestic labourers in Kerala.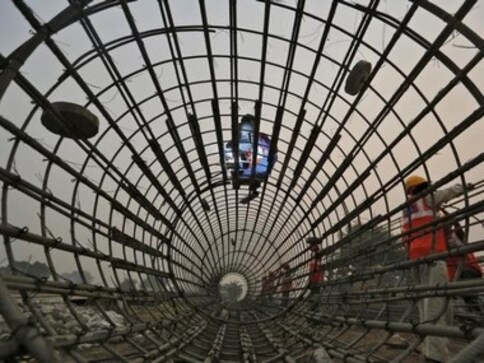 With the construction of the Kochi Metro complete, close to 400 workers engaged in civil and related works were invited to a party organised by the builder (KMRL), as per a report in The Hindu. The report highlights four significant points: One, the workforce worked in 12-hour shifts; two, their daily wages were low by Kerala standards (Rs 400-500); three, they did not strike even for a single day in over four years of construction; and four, they were all migrants.
This speaks a lot about Kerala, as "only a small number of their (migrants) counterparts from the state were part of the workforce". It underlines the possibility that migrants were hired because of their lower wages and because the locals were not keen to work – because of the low income and their general disinclination towards hard work.
One of the workers said he was able to send home Rs 5,000 a month. Another said, "The daily grind is hard, but there is nowhere else to go. I have to send money to my family, which comprises my four-month-old child".
That is pretty much the story of all migrant workers across India, who move to distant places with different cultures, live in their own small, make-shift dwellings, so as long as they can survive and send money back home. The migrants are mostly male, and only after they get a sense of comfort and assurance of continued livelihood do they call their families to live with them, or start one.
Though most of the migrants in Kerala are from states like Assam, West Bengal, Jharkhand, and Bihar, they are all locally believed to be from Bengal and are dubbed as "Bengali", while some more suspicious natives see them as "Bangladeshis". Just like anyone from South India is deemed a Madrasi by people in the North.
Migrants from Tamil Nadu, however, seem to merge well with the local scene. This speaks volumes about our knowledge or understanding of the diverse nature of our vast country. But that's not the point here.
The need for migrant labourers in Kerala has arisen because of the Malayalee workers' migration to the Gulf, creating an opportunity for livelihoods in Kerala. A report in English news portal Mathrubhumi had pointed out last year that the "flow of migrants into Kerala continues unabated", with numbers put close to 40 lakh. Between them, they earn Rs 25,000 crore every year. Malayalees working overseas remit about Rs 72,000 crore a year, as per 2014 figures.Such inflows increase activities which need hands ready to work, which the migrants provide.
But the reported number of migrant labourers in Kerala is an approximation at best, as no one is keeping an official record. Nor monitoring if the minimum wages and interstate labour migration laws are being complied with. By one estimate, about 1,500 migrants arrive every week in Kerala, almost at par with Mumbai's touted figure of 250 per day during the 1970s to 2000.
That 250 per day figure was described as a scary number, but they too arrived because the local Maharashtrians believed that livelihoods were their entitlement and did little to secure it, allowing outsiders to take over almost all aspects of the unorganised service sector. The preference for white-collared employment is strong among Mumbaikars. Even the Latur agricultural market is serviced almost entirely by labourers who migrated from Jharkhand and Bihar.
The out-migration remains strong as well. The Kerala Migration Survey (2014) conducted by the Centre for Development Studies, Thiruvananthapuram, found that the inability to generate employments to retain the educated youth was one reason why migration had increased – instead of dipping as forecast a few years earlier. But, several thousand educated youths have moved to the Gulf for low-skill jobs they wouldn't do in Kerala.
Migration takes place either because the locals have priced themselves out of the informal service sector, or, as in Mumbai, they have placed some tasks beneath them.
The migrants, hungry for work, needing to sustain families in the backwards, jobless regions, are willing to do anything, including accepting lower wages. They make the market competitive and though they are not necessarily as skilled, they learn whatever that comes their way on the job.
In Kerala, which sees strong in-migration, the local enterprises seem happy, though there is a natural resentment among the locals. The 'nook cooli' – a system where local labourers want to be paid regardless of the fact if they have work or not – is also a huge malaise. But, like much else, the migrants make no such demands.
also read
Explainers
The term 'comfort women' has been given to people that were forced to work as sex slaves by the Japanese Army during World War II. It comes from the Japanese word ianfu – which combines the Chinese characters 'comfort or solace' (i-an) and woman (fu)
Explainers
The trouble kicked off after armed miscreants forced people to shut their shops on Monday afternoon. A mob then torched two homes in Imphal, causing security forces to rush to the spot. Chief Minister Biren Singh has said the situation is now under control
Explainers
Scientists at Stanford University in a breakthrough successfully tested a soft, flexible patch of electronic skin as thick as a piece of paper on a rat. While this offers a ray of hope to amputees and those with skin damage, experts say much more research is required