Kerala student politics: Violence rises in colleges as SFI refuses to lay low even with CPM at the helm
The Students Federation of India (SFI) has become more aggressive resulting in a series of violent incidents on campuses across the state.
The student wing of Communist Party of India (Marxist) usually lies low whenever the party comes to power in Kerala. But the Students Federation of India (SFI) has become more aggressive this time resulting in a series of violent incidents on campuses across the state.
Violence erupts when SFI uses force to prevent the entry of student unions belonging to other parties. The heads of institutions, mostly women, who tries to instil discipline in them become vulnerable to their attacks.
"Only three percent of the students and a few teachers are troublemakers. Others cooperate with me in our efforts to maintain academic excellence," says Prof NL Beena, the principal of 142-year-old Maharaja's College in the port city of Kochi.
Police had this week seized a cache of weapons from a hostel room of the college which is the alma mater of people like former federal ministers AK Antony and Vayalar Ravi, former chief justice KG Balakrishnan, Swami Chinmayananda and actor Mammootty. Her trouble started after the University Grants Commission (UGC) gave autonomy to the state-run institution two years back, after a prolonged resistance from the highly politicised staff and student unions.
"They level all sorts of allegations against me and oppose everything - from syllabus evaluation to programmes aimed at improving standards. This is the only autonomous institution under the state government," Prof Beena told Firstpost. In January, SFI activists took her chair out of her office and burnt it at the entrance of the campus, as a warning. They called it a "symbolic protest" against her "moral policing" of enforcing a dress code on the campus.
On 4 May, its governing council decided to sack six students, including the students' union chairman and the president and secretary of the SFI unit, based on an enquiry report, which also found some teachers also encouraging it but suggested no action against them. "In the cache kept under their bed, there were bombs, machetes and iron rods used to attack those who question their hegemony," said local legislator PT Thomas, also an alumnus of the college, who raised it in the Assembly on Friday.
"The SFI is not allowing the ongoing renovation of the institution as the contractor refused to pay Rs 1,00,000 that they have demanded," said the Congress party leader.
He also displayed a newspaper carrying a picture of an SFI leader threatening the principal, a Dalit, of "finishing her off" and another one of police inventorying the crude weapons.
However, Chief Minister Pinarayi Vijayan, a CPI (M) politburo member, said they were the tools of construction workers kept temporarily hostel rooms of students who were on vacation, and there were no bombs. He confirmed the arrest of three for burning the principal's chair and asserted there was no police inaction in the two other cases that Thomas mentioned involving Dalit or lower caste women heads of institutions.
"The chief minister is deliberately misleading the House and the people. It would only encourage violence on our campuses," said former chief minister Oommen Chandy, a senior Congress party leader. Prof Beena, in her police complaint registered on Wednesday, had pointed out that the safety of the faculty members on duty was at stake after the recovery of weapons and she had earlier received a death threat. She said a student involved in the burning of her chair was also illegally occupying the temporary hostel facility inside the staff quarters, as the men's hostel building was under repair.
"As a government servant, I have nothing to say against what the chief minister had stated in the House," said Prof Beena. Police said the weapons were wrapped in a cloth banner and it included swords and iron rods.
Last year, they had arrested four SFI workers for allegedly 'gifting' the lady principal of another prestigious institution, the 128-year-old Victoria College, Palakkad, Dr TN Sarasu, also a Dalit, her 'grave' on her retirement. She was shocked "beyond anybody's imagination" to see her own grave on the campus she served for close to three decades when she reached there for farewell.
A wreath was also placed on the 'grave' while the death note found next to it contained a list of charges, as she refused to take orders from SFI and the Association of Kerala Government College Teachers (AKGCT), a CPI (M)-backed union. On her last working day, she had heard them bursting crackers in celebration as she left the campus.
"The organised unions were doing this in many institutions in Kerala. But I didn't expect them to stoop to this level," she says.
"I enforced some discipline to ensure smooth academic activities. I prevented the SFI activists from accommodating outsiders in hostels inconveniencing residents." She said they did not even allow her to conduct internal exams at the behest of the agitating teachers' union. "They were targeting me ever since I started disciplining the campus," she said.
"I tried to set everything right after I assumed office a year back. I used to reach the campus at 9 am every day and leave at 7 pm, and worked hard. But they wouldn't allow." Though the high court had banned campus politics in Kerala as early as 2006, none of the parties bothered to heed. They, instead, are trying to increase their political muscle by dragging the students into politics.
SFI clean sweeps elections in all the state-run universities and opponents say they do it through silencing dissenting voices and preventing others from even filing their nominations if they stand a chance to win. The Akhil Bharatiya Vidyarthi Parishad of the Bharatiya Janata Party (BJP) had been of late trying to storm their bastions, often leading to bloody clashes on the campus, destroying the academic ambience.
Last month, Dr T Vijayalakshmi, director-student services at the University of Kerala, submitted a petition before Governor P Sathasivam seeking the ouster of CPI (M) Syndicate member AA Rahim, who led a mob of SFI workers forcing her to release funds for the university festival. She approached the Governor after her complaints of "physical and mental harassment" to the chief minister, education minister and the police chief went in vain. Following this, the police registered her complaint.
She said the CPI (M) leader had brought female protesters from outside the campus "to inflict bodily harm" on her and abused her during the gherao that lasted three hours, not even permitting to drink water, forcing her to sign cheques against the university statute. She says she was not in a position to release further funds as the organisers had not submitted bills for Rs 22 lakh that they had already taken. She was just following the vice-chancellor's instructions for which she had to "undergo an ordeal that I would not forget till death."
"There were some hundred people. They did not even allow me to go to the loo. They shouted at me, pricked me with their pens, pulled my hair and showered abuses," she says.
"When (former CPI (M) legislator V Sivankutty came, they told him that I was caught in immoral trafficking. I insisted on rules, and that was my sin." Vice-chancellor PK Radhakrishnan had to remain at home for two days citing life threat from the SFI. He is now back in the office, and the students are busy with their annual exams. On the same campus in February, the SFI vigilantes had severely assaulted a young man and abused three girl students, whom he visited. Even the CPI (M) ally Communist Party of India (CPI) accused the "big brother" of not allowing them to participate in elections here.
Also last month, the SFI activists ransacked the principal's office of another prestigious institution, the church-run Newman College in Thodupuzha, Idukki, as he refused to take back a student facing disciplinary action. "Similar things have happened on many other campuses like Kerala Varma College and Government Law College in Thrissur," Thomas said.
"It's high time the government acted, cleansed the campuses of such elements and restored the academic ambience before the new academic year begins," he added.
Subscribe to Moneycontrol Pro at ₹499 for the first year. Use code PRO499. Limited period offer. *T&C apply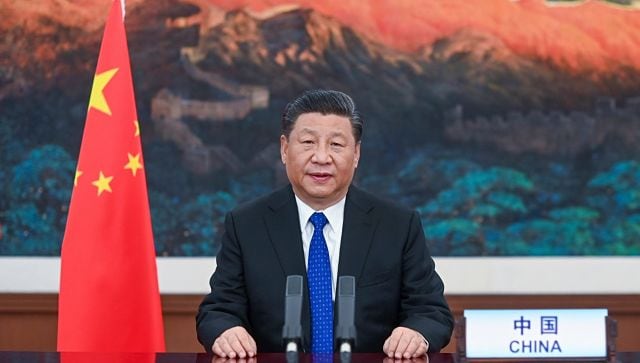 World
Any attempt to comprehend elite politics in China requires an understanding of the factional dynamics within the party
India
Leader of Opposition and senior Congress leader Ramesh Chennithala said the move was a 'wisdom that dawned late'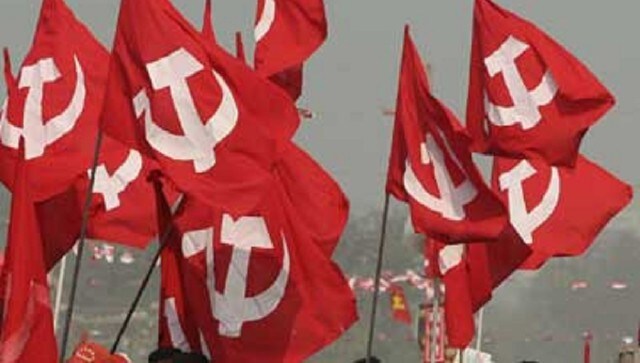 Politics
The current MLA from Kalliasseri Assembly constituency is CPM leader TV Rajesh, who was recently in the news for being named in the charge sheet in a 2012 murder case