Kerala love jihad case, as it happened: SC allows Hadiya to resume college, says dean will be responsible for her
Hadiya, who has to depose before the Supreme Court in an alleged 'love jihad' case, said she wanted to be with her husband Shafin Jahan
Auto refresh feeds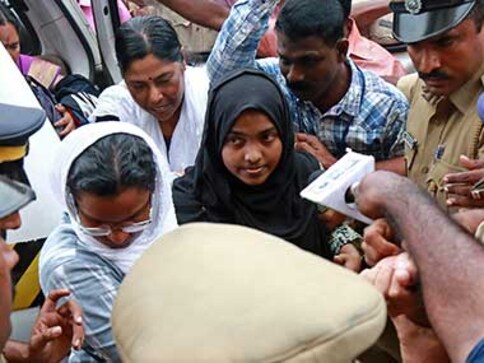 LIVE NEWS and UPDATES
The Supreme Court will hear the plea by Asokan, the father of Hadiya, a 24-year-old Hindu woman from Kerala who converted to Islam, for an in-camera hearing when she appears before the court in pursuance to its directions.
The apex court, in its 30 October order, had directed Hadiya's to present her in the court on 27 November to ascertain her views on her marriage to a Muslim man, Shafin Jahan.
Hadiya, who has to depose before the Supreme Court in an alleged 'love jihad' case, said she wanted to be with her husband, as she was whisked away by her parents and security personnel to board a flight to Delhi on Saturday. "I am a Muslim. I was not forced. I want to be with my husband," the 25-year-old shouted as she was being taken inside the airport.
On Wednesday, the bench of Chief Justice Dipak Misra, Justice AM Khanwilkar and Justice DY Chandrachud said that the application for an in-camera hearing of the proceedings when Hadiya appears before the court on 27 November would be taken up on that day itself after a lawyer mentioned Asokan's application for an early hearing.
The court in the last bearing had said that before examining the later issue, it would like to ascertain if she had voluntarily converted to Islam and to her marriage.
"We will have the lady before us and ask her if she has consented voluntarily" to conversion and marriage, the bench had said in the last hearing.
Telling the court in the last hearing that Hadiya has been indoctrinated, senior counsel Shyam Divan, who appeared for Asokan, had told the court that every statement by Hadiya should not be taken as "absolute" for this reason.
The court is hearing a plea by Shafin Jahan challenging the Kerala High Court order of May nullifying his marriage with Hadiya and seeking a recall of its order asking the National Investigation Agency (NIA) to investigate the conversion of Hadiya to Islam and her marriage.
The NIA in its earlier report has pointed to a "pattern" involving conversion to Islam and marriages in Kerala.
India
The highest pass percentage was of Ernakulam district with 91.11 percent, while as many as 136 schools have secured a 100 percent result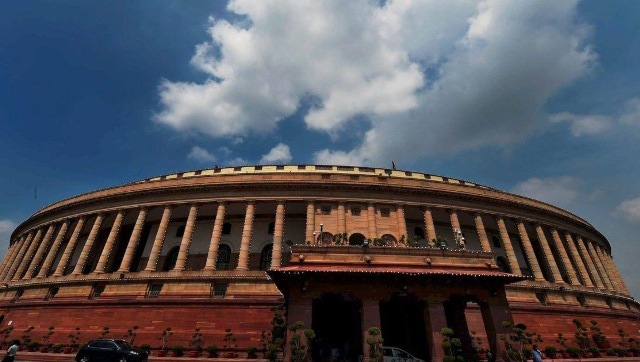 India
Meanwhile, the Lok Sabha Speaker is extremely upset with the behaviour of the MPs in the House and is of the opinion that anybody who is a repeat offender is likely to be suspended in the future for the entire period of the Lok Sabha term, sources told News18
India
On Thursday, India reported 43,509 cases over the past 24 hours; over half of them (22,506) were from Kerala. The high number of cases in Kerala comes at a time when the country is preparing for a possible third wave of infections.