Kerala drought: Preservation of Western Ghats key to prevent water crisis in the long run
The rain god has spurned Kerala, endowed with 44 rivers and many backwaters, but the disaster is as much to do with nature as with humans.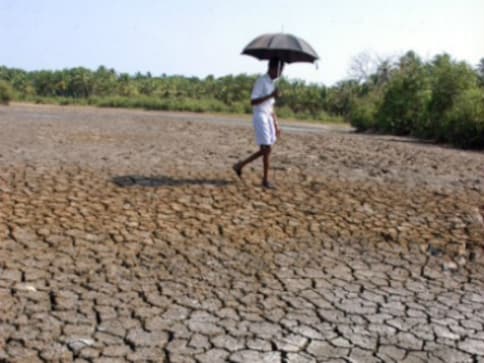 Known for its green cover, life is wilting in large swathes of the God's Own Country under unrelenting drought. The rain god has spurned Kerala, endowed with 44 rivers and many backwaters, but the disaster is as much to do with nature as with humans. For a state that has never heard of water-rationing, it has turned into a routine and many are forced to trek long distances to quench their thirst.
Though people are finding excuses in climate change and global warming, they have conveniently ignored the self-inflicted damages. They talk about shrinking forest cover but are non-committal on key issues including protection of Western Ghats that plays a key role in breaking up rain clouds over the state, monsoon's entry point in the subcontinent.
Two expert committee reports aimed at saving the fragile ecology of Western Ghats, Madhav Gadgil and Kasturirangan, are gathering dust but the government dreads to touch them fearing the wrath of people living in the fringe areas of the Western Ghats. Political parties stoke enough fire and do little to dispel fear of people. Since many settlers in fringe areas are Christians, church takes the lead in stoking fear. An impending disaster is yet to open its eyes.
"It is a fact in Kerala, a section of the church tops in land-grabbing. So it is scared of expert reports intended to save the Western Ghats," said environmental activist John Peruvananthanam.
But the church stoutly denied these charges. "In the name of ecological terrorism, poor farmers can't be thrown out. We respect the environment but it should not be at the expense of people," says Remigiose Inchananiyil, bishop of Thamaraserry diocese, justifying the protest.
Last year Velappan, a poor farmer in north Kerala's Wayanad, was forced to sell his three cows after he was wrongly convinced that the government would impose a ceiling on the number of cows. When the controversy over Gadgil and Kasturirangan reports died down he bought five more cows, but four of them died last month for want of water.
Deprived of water, people like him face another threat from wild animals, which have started raiding their settlements in search of water, endangering their lives. It started as early as last October when large herds of elephants made human habitats their permanent dwelling. Three persons were gored to death in separate incidents in Wayanad and Idukki districts last month. Many also complained that peacocks have started roaming around their habitat.
"Naked exploitation of nature — forest encroachment, tree felling, mindless quarrying, sand smuggling and poor water conservation – has taken a big toll. More than 300 illegal mining units are still working in the Western Ghat region of the state. They have the political backing and silence those who question them," Peruvanthanam told Firstpost.
The state is yet to learn a lesson from its mistakes — the panoramic hill station of Munnar is a testimony to this. All are in a race to convert the picturesque hill station into a concrete jungle.
Sriram Venkataraman, IAS officer and sub-collector, who took the land mafia head on was silenced by the government. State power minister, hailing from the area, even said he should be sent to a mental asylum. Sadly Chief Minister Pinarayi Vijayan even instructed his bureaucrats to consult the minister, considered close to the land mafia, before taking any decision on encroachment.
"Nature never requires human beings to survive, but human beings need it desperately. There has to be a healthy co-existence between two. Sadly it is not happening here. After intense study, we have submitted a scientific agenda for discussion but it was overlooked," said VS Vijayan, bio-diversity expert and member of the Madhav Gadgil panel.
The Union government was forced to set up an expert panel under eminent ecologist Gadgil following widespread concern that the ecology of the Western Ghats, a Unesco heritage site, was under serious threat due to human incursion. In 2003, he had submitted his report. When all six states (Gujarat, Maharashtra, Goa, Karnataka, Kerala and Tamil Nadu), coming under the shadow of the Western Ghats, opposed the Gadgil panel recommendations, a working group was constituted under Kasturirangan, former Isro chief.
A diluted one, Kasturirangan made some changes in the zonal classification and reduced the fragile area to 37 percent from the 63 percent recommended by Gadgil. But the toned down report was also rejected by the church and people living in the periphery of the Western Ghats.
A close look at both the reports shows there was no mention about the eviction of farmers and others settled in bordering areas of forest. Rather it kept tough restrictions on mindless quarrying, deforestation and mining to save the ecologically-sensitive hotspot. And these areas cannot have buildings and constructions exceeding 20,000 sq.feet, red industries and big townships. But all failed to convince agitating residents who see it as a ploy to evict them.
Vijayan told Firstpost that both the reports had enough safeguards to protect farmers and the poor people living in the fringes of the Western Ghats. If the government has the will it can implement them by taking good points from both without hurting people.
"People who are opposing the implementation of the reports are shedding crocodile tears. They are using the poor people as a shield to save large extents of land they have encroached on in the Western Ghats," he said adding that the church was the biggest culprit in this regard.
"It is sad as ll eye immediate gains. Reeling under severe drought conditions, it is high time for the state to sit up and think. Otherwise it will face many such natural furies," says N Bhadusha, an activist in Wayanad.
In desperate time there are some silver linings also. In Alapuzha, people ploughed a well to retain a river that was dead for two decades. Around 700 workers toiled for 70 days to recreate the dead river. In Pookottukavu, a sleepy village in Palakkad, women took the lead in digging 186 wells in six months to tide over the crisis. Several panchayats have made rainwater harvesting facilities mandatory for new houses. The worried state has showcased a project, Haritha Keralam, to revive and recharge all water bodies.
Environmentalists believe that projects like Haritha Kerala will not salvage the situation unless the Western Ghats, which brings rain, is protected. "What is the point in treating the body without head," asks Vijayan.
He said political parties were watering down their commitment to environment because of narrow political compulsions and vote bank politics. They all eye immediate gains not a long-term strategy. He said it was time for them to shed such ill-conceived notions for the larger interest of nature.
"It is true, if you can't be in awe of Mother Nature something is wrong with you. It is time for Kerala to take a fresh look at the need to conserve and preserve nature. Many natural calamities can be contained to an extent if it is done," says Vijayan.
As part of an eight-part series, Firstpost is covering various aspects of the near-calamitous drought situation in Karnataka, Kerala, Tamil Nadu, Andhra Pradesh and Telangana. This series includes ground reports on the ongoing water crisis in south India.
Part 1: Five states face severe water crisis made worse by the onset of summer
Part 2: Chennai slum dwellers forced to beg for water, authorities remain helpless
Part 3: Parched lands in Nagapattinam lead to distress migration
Part 4: Water crisis in Tamil Nadu is a manifestation of climate change, say experts
Part 5: As Karnataka reels under severe water crisis, residents brace unofficial rationing
Part 6: Parched rural Karnataka sees mass migration but officials stay in denial
Part 7: Kerala's efforts to revive water bodies bear fruit at grassroot level
India
The verification process needs to be completed within a duration of 30 days from the date of result announcement of the Win Win W 685 result
India
The police registered the case on its own, a day after a short video of an armed Sameer escorting a group of children to the Madrasa had gone viral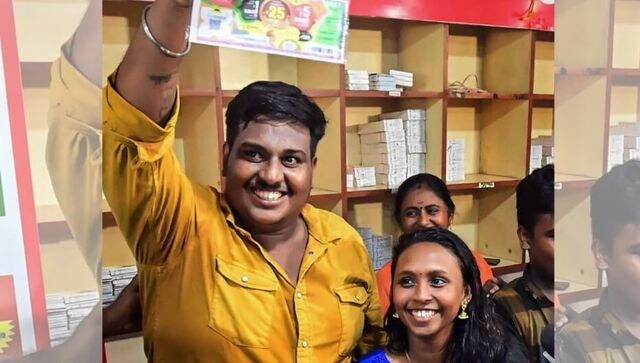 India
Anoop, a resident of Thiruvananthapuram, won a whopping Rs 25 crore in the Onam bumper lottery on 18 September. However, days after winning the jackpot, the auto driver in Kerala wishes he did not bag the first prize