Kerala, After The Flood: Tendency to back development despite warning from ecologists creates ground for future disasters
What is important is that ecologists and environmentalists have to work in tandem with the government departments to achieve success on the ground.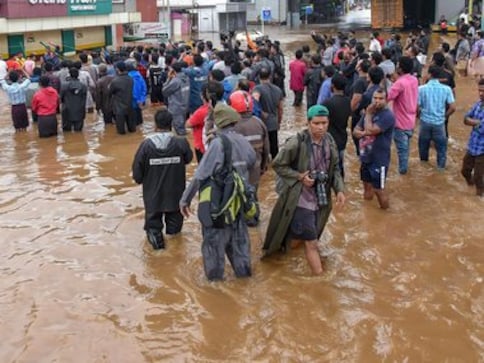 Editor's Note: An unprecedented southwest monsoon in Kerala has left the state in shambles. According to the India Meteorological Department, from 1 June to 16 August, Kerala received cumulative rainfall of 2,227.26 mm, 37.49 percent more than the average. Described as one of the worst since 1924 by Chief Minister Pinarayi Vijayan, the rains in Kerala have left over 350 dead and rendered thousands of people homeless. According to the latest tally, 80,000 have been rescued so far. Over 1,500 relief camps have been set up across the state that currently house at least 2,23,139 people. In a multi-part series, Firstpost will attempt to analyse the short-term and long-term impact of these unprecedented floods on the lives of the people, economy of the state, and the environment.
Could we have prevented the loss of nearly 350 lives, displacement of 10 lakh people and the loss of property to the tune of nearly Rs 20,000 crore in the Kerala floods?
Could we have prevented the floods inundating Kodagu district of Karnataka right now?
And, more importantly, can we in the future, prevent flooding of cities, towns and villages across India, every time there are torrential rains or thunderstorms?
Yes, we can, according to ecologists.
Fragile eco-sensitive zones in the Western Ghats were ignored, despite warning bells being rung by ecologists like Madhav Gadgil, as early as 2011. Gadgil led the panel which submitted the Report of the Western Ghats Ecology Expert Panel (WGEEP) on 31 August, 2011 to the Ministry of Environment and Forests. The WGEEP designated the entire Western Ghats as an ecologically sensitive area and, assigned three levels of ecological sensitivity to different regions of the hilly region.
The WGEEP recommended no new dams be built in the ecologically sensitive zones; that no environment clearance be accorded to hydel projects falling in the zones; a moratorium on new environmental clearances for mining; and also suggested steps to address the 'serious deficit in environmental governance all over the Western Ghats tract.
Last week, following the flooding in Kerala, Gadgil told PTI, "The flooding has definitely brought to light the existence of illegal stone quarries or a large number of unauthorised constructions on river beds", and added "In this sense, it is definitely a man-made calamity where intense rainfall and human intervention have made it a serious disaster."
Gadgil even warned the Goa authorities that it could face the same problems that Kerala did if it did not take adequate precautions to prevent another disaster from happening.
Illegal quarrying, mining, deforestation and construction of high rises in ecologically sensitive zones, is a problem plaguing Kodagu district in Karnataka too. Kodagu has been facing massive flooding from torrential rains. Besides flooding, the hilly terrain also faces mudslides and landslides blocking access to far-flung regions, where people could be trapped.
But why is it, that governments wait for a disaster to strike to react? Scientists from the Indian Institute of Science (IISc) have squarely placed the blame of the current damage in Kodagu to development in the last four decades, with large tracts of dense vegetation being cleared, according to a report in the Deccan Herald.  TV Ramachandra, professor, at IISc's Centre for Ecological Sciences (CES), which conducted a detailed study across Kodagu, states, "With the clearing of vegetation, there is nothing to hold back the topsoil which has been currently washed away."
The World Wildlife states, "We're losing 18.7 million acres of forests annually, equivalent to 27 soccer fields every minute." That forests have a critical role in mitigating climate change is a given, as trees act as a carbon sink. The WWF estimates that 15 percentof all greenhouse gas emissions are the result of deforestation.
WWF also states that "half of the topsoil on the planet has been lost in the last 150 years." Topsoil erosion is also due to farmers opting for coffee, cotton, palm oil, soybean or wheat, which adds to soil erosion and can worsen flooding.
The Chief Justice of Karnataka, Dinesh Maheshwari, has called floods and landslides "nothing but man-made", when hearing a public interest litigation on polluted water due to quarrying in Karkala taluk, according to a report in The News Minute.
We don't need scientists and ecologists to tell us that vegetation holds topsoil and retains rainwater, yet damage to our Ghats has continued regardless of all the expert advice that was available to governments from ecologists and environmentalists. This degradation has not happened overnight. It has taken years and decades and government after government regardless of their political affiliation has allowed unbridled quarrying, mining, building of high rise constructions and power plants. And then, as is wont with politicians, resorted to closing the stable door after the horse has bolted.
What is important is that ecologists and environmentalists have to work in tandem with the government departments to achieve success on the ground.
An excellent example of one such activist-government partnership is the reforestation efforts by environmentalists and locals in Tiruvannamalai, Tamil Nadu with the support of forest and revenue department officials. The Annamalai Reforestation Society (ARS) founded by like-minded naturalists and local activists in 1988, has worked tirelessly in bringing back vegetation to the once barren Arunachala Hill.
My earliest memory of the sacred Arunachala Hill was a black visage. Frequent forest fires contributed to the devastation of the hill. The sweltering heat added to the hot summers of the place. Tiruvannamalai being a major Shaivite destination for pilgrims the temple town sees hundreds of thousands converge on it every Pournami or full moon day to do the Girivelam or walk around the 14.5 km of the hill.
But today, I see a green mountain, plush with vegetation.  The reforestation effort of the ARS has also brought rains back to Tiruvannamalai, filling the empty bunds and lakes. Even two years ago the temple town faced drought and an acute scarcity of water. It took ARS three decades to achieve the turnaround that it did in the bustling temple town.
This is just one example, there are several such examples all over the country, where environmentalists have worked wonders. But while environmentalists and ecologists work on preserving and protecting our landmass, governments need to map fault lines, vulnerable and ecologically high risk-prone zones with the help of these experts, so that they are able to prevent a disaster like the kind that has hit Kerala and now Karnataka.
Meanwhile, there are media reports that the Karnataka government plans to call in experts from the Hyderabad-based National Geophysical Research Institute to study the geology of various locations in Kodagu and inspect dam structures in other flood-affected places in the state.
Hopefully, this won't be another study that languishes in some corner of the Vidhana Soudha.
Also Read
Kerala, After The Flood: India needs to go beyond leaning on its military for relief and rescue to deal with disasters
World
It's a public relations challenge that could determine whether the country meets Biden's ambitious goal to cut greenhouse gas emissions in half by 2030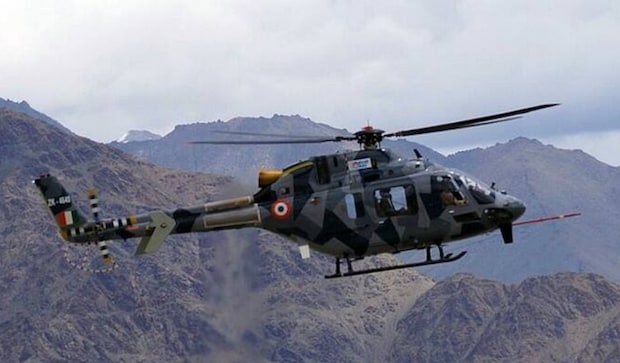 India
The IAF will now equip its Mi-17 helicopters with indigenous armour that will improve their ability to withstand fire from small arms and snipers. This will enable these helicopters to perform better in operations involving close quarters combat
World
A report found that shrinking natural resources due to adverse weather are heightening tensions across communities and displacing people