Kerala, After The Flood: India needs to go beyond leaning on its military for relief and rescue to deal with disasters
Flooding from the torrential rains from this year's monsoon maybe our immediate concern, but, we have to be equally aware that India is highly vulnerable to other natural disasters like cyclones, tsunamis, landslides, avalanches and earthquakes.
Editor's Note: Described as one of the worst since 1924 by Chief Minister Pinarayi Vijayan, the rains in Kerala have left over 350 dead and rendered thousands of people homeless. According to the latest tally, 80,000 have been rescued so far. Over 1,500 relief camps have been set up across the state that currently house at least 2,23,139 people. In a multi-part series, Firstpost will attempt to analyse the short-term and long-term impact of these unprecedented floods on the lives of the people, economy of the state, and the environment.
The rain has subsided in Kerala. The India Meteorological Department (IMD) has withdrawn the red alert from 14 districts of the state. This will bring respite to the southern state, which has been facing the worst flooding in 100 years.
The natural disaster took the lives of nearly 360 people, since the end of May, when the southwest monsoon began. Nearly 10 lakh people have been displaced and are waiting to go back home from the 1,500 relief camps spread across the state. The state government has estimated Rs 20,000 crore loss to property, which includes houses, public and private buildings, farms, businesses and trade.
So, can the country now heave a sigh of relief that the worst is over? No, we can't, for the IMD has already issued weather alerts of heavy to very heavy rain with extremely heavy rainfall in several parts of India.
In its imd-allindia-weatherbulletin (21 August, 2018) IMD has identified low-pressure areas over northeast Madhya Pradesh and its neighbourhood, with associated cyclonic circulation and widespread rainfall in West Madhya Pradesh, Maharashtra and Gujarat and heavy rain in Vidarbha, Konkan and Goa. The IMD has also issued an alert to rough sea conditions over West and East Central Arabian Sea for the next five days and over North Bay of Bengal for the next 24 hours.
From Kerala, the country's focus has shifted to the ravages of rain in Kodagu district in Karnataka. Kodagu has been facing flooding, mudslides and landslides. Once again, the army has been rushed in to join the rescue operations in Kodagu district.
There is a flood alert in Theni, Madurai of Tamil Nadu and some 8,000 people are already in relief camps.
Heavy rain has already been lashing most of North India, with landslides and flash floods in Jammu and Kashmir killing four. Floods in Himachal Pradesh has taken the lives of 19. In Madhya Pradesh, eight people were washed away and 45 stranded by flash floods. Landslides have been reported in Uttarakhand.
A month ago, there was severe flooding in Delhi and neighbouring Haryana and two people were reported dead and about 10,000 people were evacuated from their homes.
In the North East, flooding in Assam has already taken 49 lives, displaced two lakh people and some 100 relief camps have been set up. Severe flooding has also affected Manipur, where six are reported dead. In Tripura, three have died and some 15,000 displaced.
Last month also saw Mumbai inundated, with roads and bridges damaged. Local train services were halted and several flights delayed.
Not a single state in India has been spared by the ravages of the monsoon this year.
There is enough scientific data to suggest that climate change is going to change the weather patterns in tropical countries.
But, how prepared is India to face these challenges?
Where the country can take solace is that we are not alone in facing the fury of rains and flooding. Across the world, in Japan, China, Thailand, Niger, Colombia, Grenada, Venezuela, Algeria, Philippines, France, Turkey, Canada, and in parts of the East Coast of USA, there has been torrential rain and flooding. Some countries have even reported of displacement of people and loss of lives, as per reports culled by floodlist.com.
Floodlist.com also reported in March of this year that climate change could cause unfamiliar problems with 'a warmer and wetter world' leading to unbalanced eco-systems. Scientists have been pointing to harder rainfall in warmer worlds.
A report, titled, The Human Cost of Weather Related Disasters brought out in 2016, by the unisdr.org states that in the last 20 years "the overwhelming majority (90 percent) of disasters have been caused by floods, storms, heatwaves and other weather-related events". The report further states, "Weather-related disasters are becoming increasingly frequent, due largely to a sustained rise in the numbers of floods and storms. Flooding alone accounted for 47% of all weather-related disasters (1995-2015), affecting 2.3 billion people, the majority of whom (95%) live in Asia."
Interestingly, these statistics are not being spewed only by international agencies. Our very own National Disaster Management Authority (NDMA) of India in its ndma-vulnerability-profile states how vulnerable India is to a large number of disasters.
Flooding from the torrential rains from this year's monsoon maybe our immediate concern, but, we have to be equally aware that India is highly vulnerable to other natural disasters like cyclones, tsunamis, landslides, avalanches and earthquakes.
NDMA lists "changing demographics and socio-economic conditions, unplanned urbanization, development within high-risk zones, environmental degradation, climate change, geological hazards, epidemics and pandemics", to the rise in disasters in the country.
So, then where is the gap in understanding how vulnerable the country is to disasters. Who is to blame for our level of unpreparedness to face them? The NDMA is aware, the IMD has enough early warning systems, yet we are totally at sea literally and figuratively when it comes to facing disasters of the magnitude that hit Kerala.
We continue to lean on the army and the navy to pull us out of a crisis each and every time. While the three Services are exemplary in the organised and well-coordinated efforts they put in when it comes to leading rescue efforts after a disaster, a disaster of the kind that hit Kerala, requires everyone to chip in – government, corporates and ordinary citizens.
Good Samaritans have shown in Kerala that they were ready to rush in to lend a hand to rescue efforts, however untrained they may be. The Central government, state governments and corporates also responded with aid to the beleaguered state.
The Central government declared the Kerala floods a calamity of 'severe nature', 'keeping in view the intensity and magnitude of the floods and landslides in Kerala, according to a Ministry of Home Affairs (MHA) statement.  Earlier, the Kerala floods was declared as a Level I disaster as per the National Disaster Management Plan. Relief in cash and kind has been pouring into the state, including a preliminary relief of Rs 500 crore, announced by Prime Minister Narendra Modi. Some neighbouring countries and several state governments, corporates and ordinary people have also been rallying around. While the army and the navy have been leading rescue efforts, local fishermen and good Samaritans were standing beside the officers doing their bit.
In the Kerala floods, the country showed we were one, when it came to responding to disasters. That said, can we afford to remain unprepared to face disasters of such magnitude anymore?
The gap, wherever it exists, has to be bridged – whether it is in the area of prevention; heading early warning systems; increasing the level of preparedness; rapid response to the natural disaster; and providing speedy relief and rehabilitation.
Also Read
Kerala, After The Flood: Tendency to back development despite warning from ecologists creates ground for future disasters
Explainers
The Doomsday Clock is ticking. Since 2020, humanity has been 100 seconds away from a symbolic catastrophe. Today, as the time is revised on the clock with a focus on Russia's war with Ukraine, the world will know how close we are to midnight
World
It's a public relations challenge that could determine whether the country meets Biden's ambitious goal to cut greenhouse gas emissions in half by 2030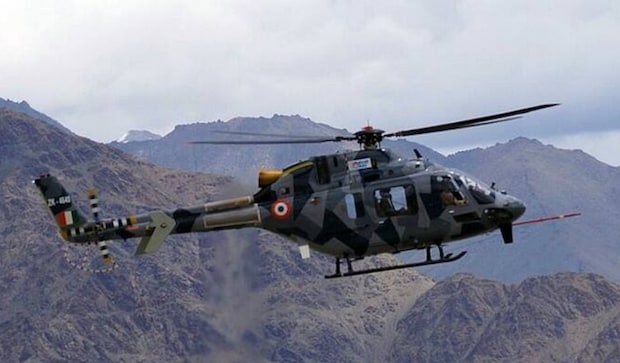 India
The IAF will now equip its Mi-17 helicopters with indigenous armour that will improve their ability to withstand fire from small arms and snipers. This will enable these helicopters to perform better in operations involving close quarters combat