Kerala, After the Flood: Aftermath of calamity shows need for institution dedicated to coordinating rescue efforts
In some places in Kerala, authorities have been unable to develop an effective system to distribute aid to flood-affected people.
Editor's note: Described as one of the worst since 1924 by Chief Minister Pinarayi Vijayan, the rains in Kerala have left 483 dead and rendered thousands of people homeless. According to the latest tally, 80,000 have been rescued so far. Over 1,500 relief camps have been set up across the state that currently house at least 2,23,139 people. In a multi-part series, Firstpost will attempt to analyse the short-term and long-term impact of these unprecedented floods on the lives of the people, economy of the state, and the environment.
***
Should India create a special 'rescue' entity that can be pressed into service when Nature displays her wrath, or when people are displaced by acts of violence? The existing institutions — National Crisis Management Committee (NCMC) and the National Disaster Management Authority — are more think tanks, and are unwieldy and bureaucratic in their nature. Their foot soldiers are inadequate. The National Contingency Action Plan is good on paper, but it hardly even got a mention in the current Kerala situation.
These set-ups, staffed and headed by top political appointees, do not get down and dirty. What is called for is a dedicated unit.
In the ongoing operation to resettle hundreds of thousands of people affected by the Kerala floods, a significant question is why authorities are unable to get it right in terms of delivering aid to the affected people. Even as we speak, Assam and other northeastern states are gearing up for heavy rains. Although people have been warned of the possibility of flooding and landslides, the safety systems are ad hoc and reactive, and they are not operated by professional people. It is imperative to work on this aspect. In a country which faces a problem of unemployment, it is common sense to train people in multiple disciplines which are aimed at responding to disasters.
The wealthy have made announcements of huge donations to the Kerala relief fund, and some have even sent out press releases to that effect. The controversy generated in India over the UAE's generous offer to help financially — never mind the figure — has faded, but left a coppery taste in the mouth. Over 100 associations and groups with Malayali connections in the Emirates, who had come out galloping with good intent and made elaborate plans, have quietened down.
Commenting on this aspect, Chandra Prakash, India Assist's Director, UAE, and also the head of the Indian People's Forum said that while volunteers had lined up, there was no system in place. According to him, personnel deployed to distribute aid were not trained in creating functional supply lines. He said that it is time that India should have a dedicated task force that is mobilised in times of crisis. He cited the example of Dubai's International Humanitarian City (IHC), where properly trained military-style planning ensures immediate and prioritised responses.
The IHC says this about itself: it has been created as a logistics centre for the distribution of humanitarian aid. The IHC now hosts nine United Nations agencies, and more than 40 NGOs and commercial entities — all engaged in delivering aid, both in crises and to support long-term economic development. Members range from purely logistics entities to educational, research and media offices.
The IHC has more than 300 staff members and 93,000 square metres of warehousing, plus facilities for offices, training and conferences, and a dedicated space to host evacuated aid workers during violent conflict. Members store a broad range of emergency aid items, ranging from water purifiers to portable offices to vehicles. Communications equipment, specialised foods, medicines, tents and blankets form a large part of the inventory. A major user is the UN Humanitarian Response Depot — an umbrella logistics network servicing both the UN and NGO partners — UNHCR, WFP, the Red Crescent and Red Cross, OCHA, UNICEF, UN University, UNDP, UNDSS, WHO, and World Vision.
Their response teams can go into areas of conflict and those hit by natural disasters. For India, such an entity would be able to professionally ensure supply lines, oversee proper distribution, reduce wastage and eliminate heartburn caused by the politicisation of human misery.
There have been some distribution issues with the aid being sent to Kerala. Over 100 containers reached the state from the Emirates, but the segregation of perishable and long-lasting items has been a grey area, with perishables not being distributed before their 'sell-by' date and non-perishables being given precedence, especially in Alappuzha district. Prakash said that in Alappuzha, there have been cases in which one side of the road got excess aid, and the other got nothing, depending on who was doing the distribution.
The process of rebuilding Kerala has only just begun.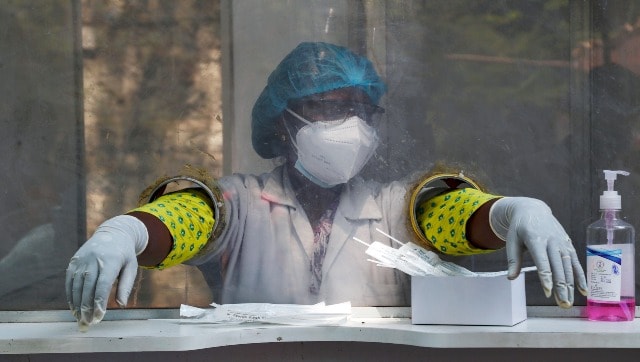 India
In recent months, local newspapers have amplified COVID-19 coverage on their front pages, taking an unusually critical stance on the government's records
Politics
In the recently-held West Bengal assembly polls, Byapari's remarkable story took another twist.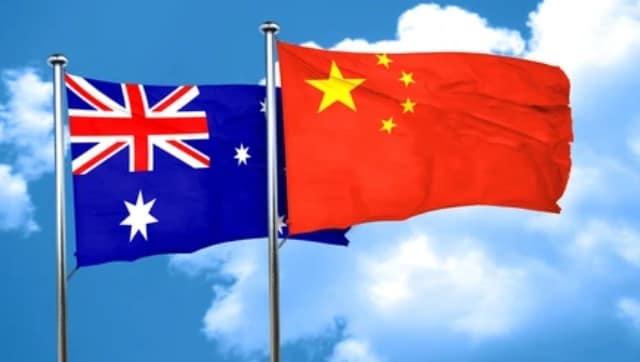 World
The document quoted by the media report shows Chinese officials describing SARS coronaviruses as heralding a 'new era of genetic weapons'