Kathua, Unnao rape cases: Death penalty is reactionary step, urgent need is to address regressive, victim-blaming culture
The government responded to protests over the Kathua and Unnao rape cases by introducing harsher punishments. But it is social mindsets that must change.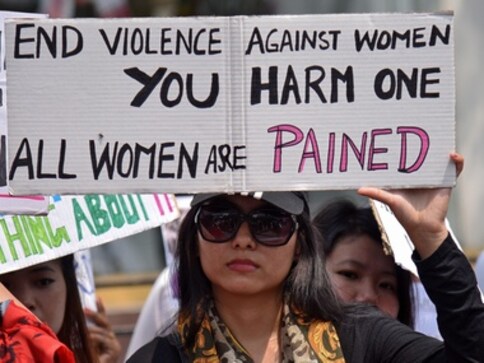 A renewed surge of horror, anger, and protests rattled the country as news broke of the brutal rape and murder of an eight-year-old girl from the Bakarwal community in Kathua, and the resurfacing of a year-old rape case in Unnao where the prime accused is an MLA.
The last time the collective conscience of the nation was shaken this violently, and when it rallied together to protest such barbaric injustice, was in the wake of the Jyoti Singh case in December 2012. Massive public outrage and condemnation across the country manifested in students and young people taking to the streets in protest, particularly in Delhi, where the incident took place.
Although the incident was deeply disturbing, it was also historic in its ability to elevate violence against women as the single most important issue plaguing our country. In record time, immediately in the aftermath of the incident and in no small measure due to public outrage, a judicial committee headed by Justice JS Verma was established, which submitted a report within a month on amendments in criminal law to deal with sexual assault. A large section of these recommendations were incorporated in the Criminal Law (Amendment) Ordinance 2013, which provided for more stringent laws pertaining to sexual offences with amendments in the Indian Penal Code, the Indian Evidence Act, and the Code of Criminal Procedure.
And yet, even with the prompt response, harsher punitive measures, and the setting up of fast track courts for sexual crimes against women, we continue to encounter reports of sexual abuse and rape on a daily basis, pouring in from metropolitan cities, small towns, and rural areas. We can only guess how many of these crimes go unreported to the police or in the media.
Just as the Jyoti Singh case enraged the country, so did the torture, rape and murder of an eight year-old girl in Kathua. Exacerbating this brutality was the fact that the incident had evident communal undertones, and one of the alleged perpetrators was a policeman who was later defended by members of a political party. Public outrage forced the government once again to break its silence, and to quell seething sentiments by passing an ordinance, in a rather reactionary manner, that provides for capital punishment in rape cases where the victim is below twelve years of age.
Perhaps an important way to demonstrate serious political intent would have been to immediately sack and condemn any political leader or party member who sympathised with the perpetrator – as alarming a sign as any of the rot in our institutions – and this holds true for any party at any given point of time. However, this, too, would be merely a knee-jerk and temporary response to what is essentially a tenacious, deeply entrenched and pervasive issue.
But even when we have attempted to tackle the issue from a long-term perspective – such as the 2013 amendments – why have those measures been largely unsuccessful in halting, or at the very least, significantly decreasing, sexual violence against women? Perhaps we need to re-evaluate the idea that strong laws are adequate deterrents, and consider the inherently socio-cultural nature of the issue, the impact of which impedes the success of punitive measures.
Women have faced a long history of oppression and violence perpetuated by dangerous patriarchal ideologies that conceptualise women as "inferior" beings, whose duty is to obey and serve. Unfortunately, these ideas are the norm in our country, not the exception, despite the illusion of progress concocted by our rapidly advancing metropolitan cities. In most parts of the country, the inferiority of women is still a staunch belief that translates into practice in every conceivable aspect.
As to why we haven't been able to root out these parochial mindsets, we only need to look at the ability of massively influential personalities such as political, religious, and community leaders to say (and genuinely believe) with impunity that a woman who ventures out at night or wears "provocative" clothing is inviting rape. We are immersed in a culture that not only disrespects and disregards women, but also justifies sexual violence through victim-blaming. How, then, can we expect to stamp out this culture merely through enacting stringent laws?
It is also important to understand the power dynamics that operate in this context. Sexual violence against women isn't motivated purely by lust or sexual urge – rather, it is an expression and assertion of the perceived power and superiority of the male gender over the female. Traditionally, women's bodies have also been construed as sites of conquering and victory during war between communities and religions, to be ravaged along with villages and towns in the course of territorial expansion. It is no wonder, then, that remnants and extensions of that ideology cannot be erased through amendments in criminal law.
Sexual violence can also be understood as "punishment" for a girl who does not conform to or obey the diktats that society lays down for her – embodied in the victim-blaming culture, where sexual assault is justified because her clothing was "inappropriate" or she was out late at night. In that context, it is not liberal ideology that normalises sex and promotes healthy expression of one's sexuality that is harmful. The real danger is contained in an ideology that imposes a conservative outlook on sex and sexuality and demands the suppression of these instincts. It is fringe elements that condemn the celebration of Valentine's Day and target couples who are seen out and about, or beat up young men and women in a club because they were perceived to be violating "Indian values", that are truly dangerous to this country.
From a policy perspective, it is imperative that we introduce comprehensive sexuality education in our schools, like many educational institutions around the world have already established with great success. It is important that we de-stigmatize sex and engage young minds in open, honest, and unbiased conversations about sex and sexuality, and most importantly inculcate in them the ideas of mutual consent and mutual respect.
Equally important is to influence change in regressive socio-cultural frameworks that oppress women. In that context, pop culture including art, movies, TV shows, and sports are crucial and influential conduits to promote gender sensitisation and positive representation of women.
Lastly, even though it is an arduous journey, we must come together as a society to re-imagine and restructure cultural mindsets. We can even start by challenging oppressive norms that unfold in our own homes, neighbourhoods, and localities, and amongst our own friends and families. For too long, we've allowed our political and religious leaders to dictate our culture. These leaders have unequivocally usurped this space and established themselves as our moral police. It's time we step up, bring an end to such acts of injustice and violence, and reclaim that space for ourselves.
India
The 43-day pilgrimage to the cave shrine will begin from twin base camps in Kashmir on Thursday and will conclude on 11 August on the occasion of Raksha Bandhan
India
The search operation was jointly carried out by Police, CRPF, and BSF in the forward villages in Samba, Kathua, and Jammu districts
India
The 270-km highway was blocked since Tuesday due to landslides, mudslides and shooting stones at 33 places in Ramban and Udhampur districts