Kashmir unrest: Mobile internet resumes seven days after death of Hizbul chief Sabzar Bhat
Mobile Internet services in Kashmir were restored on Friday evening , a week after the death of Hizbul chief Sabzar Ahmed Bhat
Srinagar: Mobile Internet services in Kashmir were restored on Friday evening after a week.
The facility was suspended last Saturday after Hizbul commander Sabzar Ahmad Bhat and his accomplice Faizan Ahmad were killed in a gunfight with security forces in Saimoh village of south Kashmir's Pulwama district.
The suspension was for social networking sites on the Internet.
However, it continues as authorities said it was necessary to check the spread of malicious rumours by anti-social elements.
"As the situation continues to improve, the ban on social networking sites will also be reviewed shortly," a senior officer said.
Sabzar Bhat was killed in a gun-battle with Indian Army forces.
Find latest and upcoming tech gadgets online on Tech2 Gadgets. Get technology news, gadgets reviews & ratings. Popular gadgets including laptop, tablet and mobile specifications, features, prices, comparison.
India
While it is encouraging that the grant of bail has been prioritised in some cases, a number of other journalists are languishing in prison, with the top court doing little about their plight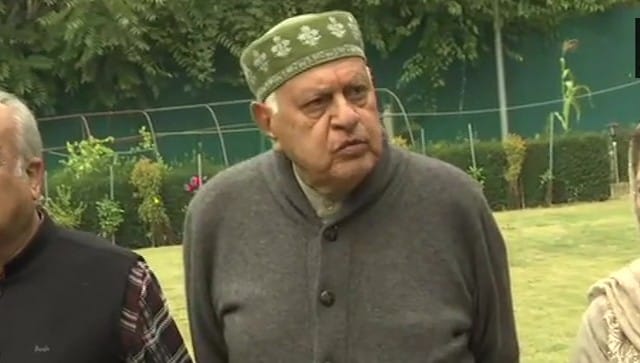 Politics
In a two-page letter to J-K Election Commissioner KK Sharma, Farooq Abdullah said providing security to a select few and literally interning the rest is a gross interference in democracy
India
Taking to Twitter, both leaders slammed the Central Government, claiming that the UT administration is blocking candidates opposed to the BJP from campaigning by using security as an excuse