Kashmir unrest: Families of militants, security forces find themselves in crossfire as tension escalates
Amidst the ongoing wave of militancy in the Kashmir valley, families of the militants and police are feeling the heat of threats and stern warnings.
Srinagar: Amidst the ongoing wave of militancy in the Kashmir valley, the families of the militants and Jammu & Kashmir Police are feeling the heat of threats and stern warnings exchanged between the two parties.
The war of words started in December last year, when Zakir Rashid Bhat aka Moosa, the successor of Hizbul Mujahideen Commander Burhan Wani, posted a video on social media warning the cops of consequences if they harass the families and relatives of the militants.
"By involving our families, you have made a big mistake. This war was between us, but you have involved our families in this war," said Zakir, in a one minute-long video.
The situation escalated further on Monday when, reportedly, a group of around 10 alleged militants barged into a senior police officer's house in South Kashmir's Shopian district at night. The militants threatened the officer's parents, warning them to persuade their son to quit the police force or face consequences.
The threat, taken seriously by police, forced the DGP, SP Vaid, to engage with the militants. "They (militants) should not drag the families of cops into the conflict and face us on the ground instead," said Vaid.
However, in the ongoing war of words, it is the families of the two parties that are forced to be on tenterhooks.
"My son is a militant by his own will. We didn't tell him to join the ranks but why are we being harassed by police and other agencies every now and then? They are recording our mobile phones. We are afraid of talking on phones," said the father of a militant in Shopian.
"I was called unnecessarily by police many times. They should face my son not me," he added.
A father of a surrendered militant said that the constant harassment was the reason why he had persuaded his son to give up arms. "My house was raided twice in the dead of night by forces. I don't know why the police chief is lying that his force doesn't involve families. They started it first," he said, wishing anonymity for fear of police reprisal.
"My family was harassed to such an extent that I had to put all my energy to get my son back from militant ranks," he said.
After Monday's incident, many police families are thinking of moving out to Jammu or to government apartments with security.
"I'm very nervous after the militants barged into a senior cop's home in Shopian. I'm thinking of sending my son and daughter to Jammu if things escalate," said a senior cop, who is posted in North Kashmir but lives in Srinagar's suburban area.
"This can take a dangerous turn. Government should really engage with militants. The governments have failed to hold a dialogue with different groups, including militants. It's getting uglier day by day," he said.
"It's true that police has to involve families at times to persuade a militant to give up arms. Otherwise, no amount of counselling would work, given the way they (militants) are radicalised," said the cop. "Government apathy is pitting Kashmiris against Kashmiris," he added.
"Do you think your families are safe... in Jammu or other parts of India? We can reach them anywhere... We are capable of doing that," Zakir had said, in the video circulated last year.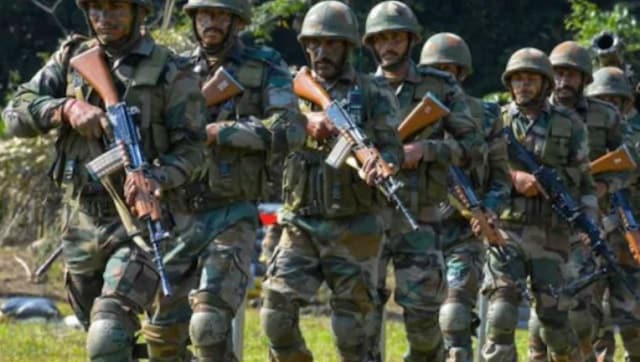 India
There is nothing in the situation that India has not faced before and overcome with resolve and Pakistan's desperation will soon convert into more frustration
India
Traditionally, the president participates in Dussehra celebrations in the National Capital
India
This is the first visit by the home minister to the Union Territory after its special status was scrapped on 5 August 2019