Kashmir hit by fresh bout of violence: Unarmed civilians trapped in a triangular civil war
People in Kashmir were horrified by the welter of killings, generally of non-combatants as prayers filled with pleas for release from this cycle of blood became the order of the day.
A civil war of sorts has erupted in Kashmir over the weekend as people watch the horror unfold. Unarmed civilians felt they were pitted against both militants and the army — both laced with guns, both killing people in this emergent civil war.
A lawyer and former public prosecutor was assassinated in Shopian, which can be seen as a part of a pattern of targeted killings of political activists. In Srinagar's volatile Batmaloo area, a boy selling meat savouries was shot in the head by a passing BSF party. In Hajin, the heart of `Ikhwan' mercenaries who worked with the army from 1994 to the end of that decade, one of the most fiercely reviled of those mercenaries, too was killed. A couple of traders' representatives and grassroots political activists were attacked, one of them fatally, in highly disturbed Pulwama. And the house of another policeman was recently attacked.
Mayhem and horror
People in Kashmir were horrified by the welter of killings, generally of non-combatants as prayers filled with pleas for release from this cycle of blood became the order of the day. However, there seemed to be little prospect of these prayers being answered since both sides seemed to have been waiting for the end of the election process to unleash the violence. Meanwhile, those in charge of the state's administration seemed to have little worthwhile information, leave alone insights or a policy on how to curb the violence.
Driven by social media, as people across India focused on the pros and cons of humiliating a villager on polling day, the anti-state killers moved into second gear. Yes, this is by no means the worst of the carnage that lurks in Kashmir this summer. Top gear blood-letting is still some steps away.
Mailed fist tactics
The state government, and many in the ranks of the ruling PDP, seemed to have lost their bearings after the election-related violence on 9 April. They seemed to be at sea while security forces blundered into a mailed fist phase that was likely to cost not just the local ruling party dearly, but the country too.
The mayhem caused by security forces at the government degree college at Pulwama last week has added to the general sense of public distress. The college principal emerged, yelling that they should kill him before beating his students on campus. The sense that law and order had broken down was boosted by a reported threat from a political activist that made a journalist faint.
Videos of security men forcing young people to yell vile abuse about Pakistan while thrashing them caused further outrage.
Amid the fast-developing mayhem, such videos offset public revulsion against the spree of killings by militants. Indeed, some may have justified the killings of those who `collaborated' with what comes across as a viciously cruel regime.
Pictures of the bullet-hole in the forehead of the snack-seller at Batmaloo went viral on Saturday night. According to one version, the boy had stoned the BSF jeep that fired. However, the key fact on which most people in Kashmir focused was that he was shot in the centre of his forehead.
A video of the shooting down of a stone-pelter leading a bunch of half-a-dozen youth outside a polling booth was already causing outrage. The well-equipped security men did not seem to be in any danger of being overwhelmed, or in any mortal danger, when one of them killed the pheran-clad boy.
Cyber battlefields
The government still does not seem to have realised how much of this war is being waged on cyber battlefields. The mailed fist repression appears to have come a cropper on these extraordinarily powerful present-day virtual battlefields.
The other dimension of the war at hand, to which the government seems oblivious, is the role played by public support at ground zero. These mailed fist tactics are calculated to rally even more public support for militants, however unwilling people might have been otherwise.
This not only makes the task of the security forces more challenging, it strengthens anti-state forces in the extremely dangerous war that is only just beginning to unfold.
India
An unidentified militant was killed in an encounter with security forces in Kulgam district of Jammu and Kashmir on Sunday, police said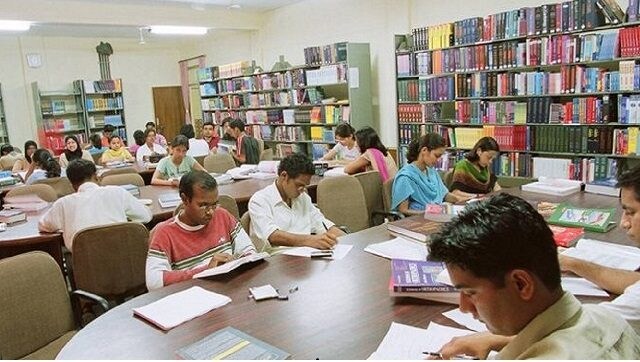 India
To aspire for a perfect assessment solution when everything else is unequal and in a state of disarray is like looking for a needle in a haystack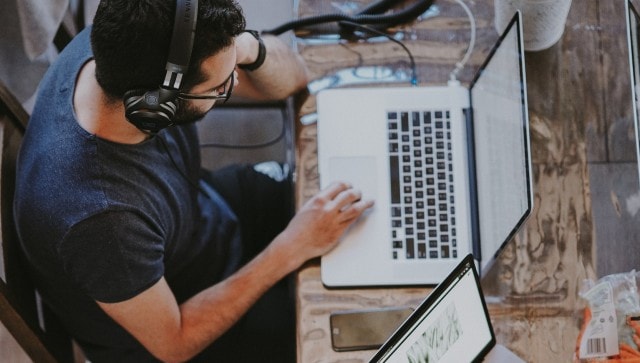 Business
E-commerce is providing opportunities to a new generation of digital entrepreneurs, who have been forced to start their own businesses following job losses.