Kashmir: Heavily-armed militants attack PDP's minister's home in Anantnag, top cop says motive was to snatch weapons
Suspected militants on Sunday night attacked the ancestral residence of Jammu and Kashmir minister Farooq Andrabi in South Kashmir's Anantnag District, injuring two policemen.
Suspected militants on Sunday night attacked the ancestral home of a Jammu and Kashmir minister in South Kashmir's Anantnag district and injured two policemen. Armed militants stormed into Jammu and Kashmir Minister of State for Hajj and Auqaf Farooq Andrabi's house in Dooru Anantnag late on Sunday night, India Today reported. The two policemen suffered bullet injuries, and have been hospitalised, India Today reported.
According to Greater Kashmir, police sources said that a group of militants opened fire at Andrabi's house."The militants resorted to heavy firing on the guard picket. The fire was retaliated by the policemen deployed there, triggering a brief gunfight in which two policemen sustained injuries." Speaking to Greater Kashmir, the DIG, South Kashmir Range, SP Pani said, "Weapon snatching has also taken place. We are ascertaining how many weapons have been snatched," he said.
Daily News & Analysis reported that Andrabi, a senior Peoples Democratic Party (PDP) leader who represents Dooru constituency in the Jammu and Kashmir Assembly, was not at his residence when the attack took place late on Sunday evening. This is the third militant attack that took place in different parts of central and south Kashmir on Sunday.
DIG Pani, told Daily News & Analysis that it seems like that the attack was apparently on the police guard and the intention could have been to snatch weapons. "It is his (Farooq Andrabi) ancestral home and he does not stay there. Apparently, two constables are injured and we are looking into it," said Pani.
The strike comes hours after two Hizbul Mujahideen militants were killed early on Sunday after a brief gunfight in Jammu and Kashmir's Pulwama district, police said.
Jammu and Kashmir has been put on high alert following these attacks that are taking place days ahead of the upcoming parliamentary by-elections in South Kashmir, according to NDTV. Polls in Srinagar and Anantnag will be held on 9 April and 12 April respectively.
According to NDTV, Prime Minister Narendra Modi is also expected to visit Jammu and Kashmir on 2 April for the inauguration of the Chenani-Nashri tunnel, where he will then address a public rally.
With inputs from agencies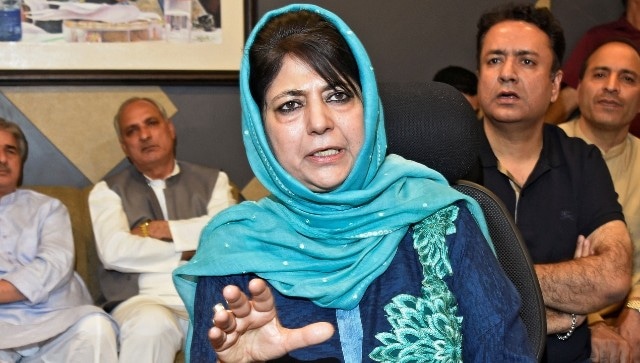 India
She said, ideally the home minister's visit should have been preceded by a follow up on assurances given to J&K leaders during the all-party meeting convened by the prime minister in June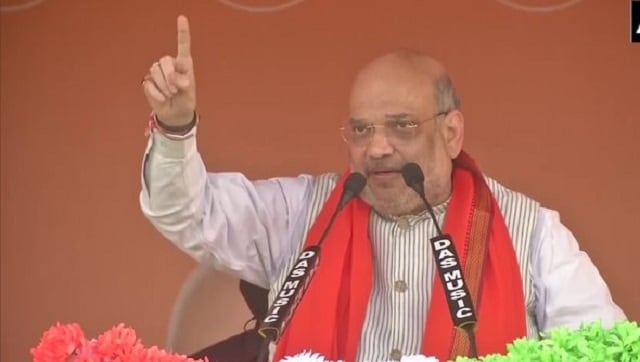 India
This is the home minister's first visit since Jammu and Kashmir's special status under Article 370 was revoked and the state bifurcated into the Union territories of Jammu and Kashmir, and Ladakh
India
One soldier lost his life while two others sustained injuries in the Shopian operation. A police official said, so far, 15 terrorists have been killed in two weeks