Kashmir fears more violence as number of local youths joining militancy rises
According to security officials, though they have been trying to contact the families of the militants to persuade them to surrender, the move has not achieved any major success.
Srinagar: Last year on 11 May, 22-year-old Irfan Abdullah Ganie went missing from his house. Only a day later, he posted his photo on social networking sites holding a gun in his hand. He had joined the Hizbul Mujahideen (HM) militant outfit. Ganie was doing masters in history with Indra Gandhi National Open University (IGNOU) before he joined militancy.
A boy from a well off family, he had been fascinated by the idea of fighting against Indian rule and was killed on 9 October, some 25 kilometre from his house. Police said that three HM militants were killed at Kellar in Shopian on that Monday afternoon. Along with Ganie, two other militants who were identified as Zahid Ahmad Mir and Asif Ahmad Paul were also killed.
Ganie joined few months before the killing of HM militant commander, Burhan Muzaffar Wani, in July. After the protests over Wani's death, the recruitments in last two years have been highest since 2010. In the last 10 months, more than 90 local youths have joined militancy which is the highest in the last seven years. The numbers declined considerably between 2011 to 2015 and picked up in the last two years. In 2010 some 54 youths joined militancy, in 2011 the number was 23, in 2012 it declined to 21, in 2013 it was 16, in 2014 it was 53, in 2015 the number remained 66 and in 2016 it climbed to 88.
The steady increase in the number of local youths joining militancy is attributed by senior police officials to the protests that were witnessed after the killing of Wani. The public support for the militants has notched up considerably and due to the mass support for militancy, even the educated youth are joining militant ranks.
Slain HM militant Irfan's brother, Imran Abdullah Ganie, said that his brother joined militancy even as his family was well off. They own an orchard spread over 30 kanals of land from which apples worth Rs 8 to 10 lakh are produced every year. Also, they have a paddy land of 10 kanals. "My brother was not short of money. We had purchased a car and a bike for him. But he was only fascinated by the idea of dying as a martyr," said Imran, who works as a police constable in the armed wing of Jammu and Kashmir Police.
A top police official said that the increasing number of youth joining militancy was a serious trend.
"Till date in 2017, 90 boys have joined militancy. Out of them, 30 have been killed and 60 others are active. The trend is almost similar to that of last year. Most of the local boys are joining HM which is followed by Lashkar-e-Taiba," he said.
Like Irfan, another young militant, Nasir Ahmed Wani, had been active for only eight months before he was killed earlier this year in the month of Ramzan. Nasir went missing from his house in Shopian and had given no inkling to his old father that he was joining militancy. His father, Mohammed Ahsan Wani said that Nasir was pursuing a bachelors degree in arts at Government Degree College, Pulwama before he took the plunge into militancy.
"We had no idea that he was joining militancy. He was my only hope," said Ahsan, who is blind in one eye. Ahsan was walking out of a mosque when he was hit by a ball as children were playing in the street, that left him blinded, and was helped out by his son to walk up to the mosque or see a doctor. He has undergone four surgeries but has not regained any vision. But two years after Ahsan was blinded and is left with no vision in his left eye, he said he feels like he has "lost the hope to live". 
"My two daughters are already married and one of my sons is a driver who remains mostly out of his house. I have another son who is already married and Nasir was the one on whom I would depend a lot," he said. "Probably I have done lots of sins that I lost vision in my eye and a son as well," Ahsan said.
According to security officials, though they have been trying to contact the families of the militants to persuade them to surrender, the move has not achieved any major success.
"Not many militants have surrendered," said a senior security official. Police officials said that another militant from Shopian, Showkat Ahmad Kumar, who died in a scuffle with a former panch in the area had been active since 25 October 2016. After the killing of the militant local people torched the house of former panch.
The areas of South Kashmir including Pulwama, Anantnag, Shopian and Kulgam — which had turned peaceful — have now seen a significant surge in the number of active militants. Superintendent of Police, Shopian, AS Dinkar, said that the last year's agitation was used by militants to "strengthen their ideological network".
He said that after the 2016 agitation the number of militants has now quadrupled in the area from eight.
"We have launched many anti-militancy offensives and have killed some five local militants in the last 10 days. Though civilian killings in last year's agitation were less in Shopian, however, as it is a hilly district militants managed to get the upper hand. They had an opportunity to go for more recruitments. However, because of back to back successful operations in Shopian, the militants are on the run and are desperate to show their presence," said Dinkar.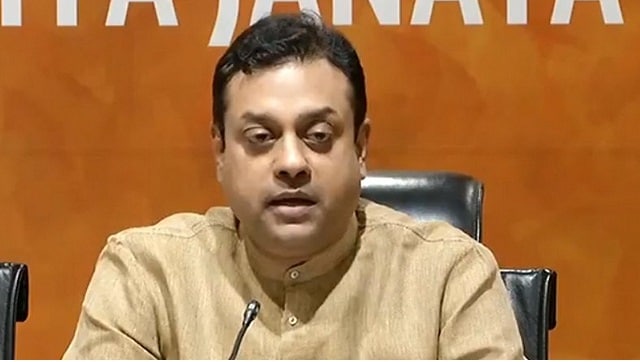 India
BJP national spokesperson Sambit Patra, in a press conference, alleged that the Congress sacrificed not only the Kashmiri Pandits but also the development of the region
World
This is a dramatic setback for Guinea, where many had hoped the country had turned the page on military power grabs.
India
In a statement issued to media on Tuesday, the hardline faction of the Hurriyat said that Shabir Ahmad Shah and Ghulam Ahmad Gulzar have been elected as vice chairmen