Karnataka cabinet approves separate religion status for Lingayats months ahead of crucial Assembly election
With the Karnataka Assembly election round the corner, its state government has on Monday approved the separate religion status for the Lingayat community.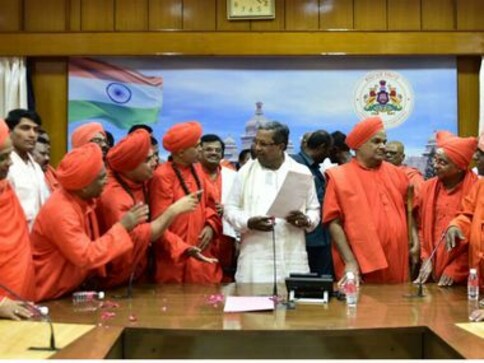 With the Karnataka Assembly election around the corner, its state government on Monday approved the separate religion status for the Lingayat community. The decision is expected to have massive political implications, as it has been a long-standing demand of the numerically strong social group.
The Karnataka cabinet arrived at the decision after holding discussions on the issue for nearly three hours, CNN-News18 reported.
The decision has come a day after a group of Lingayat seers met Karnataka chief minister Siddaramaiah and urged him to implement the report of an official committee that recommended conferring a separate religious and minority status to the community. The seers, led by Gadag-based Tontadarya Mutt's Siddalinga Swami, called on Siddaramaiah at his official residence on Sunday.
As this article by Srinivasa Prasad points out, the Lingayats have largely supported BJP in the past and Siddaramaiah, through this move, may have divided their political leanings by supporting the community's demand for a separate religion status. The community constitutes about 17 percent of Karnataka's population.
The demand for a separate religion tag to Veerashaiva/Lingayat faiths had surfaced from the politically-influential community, amidst resentment from within over the two communities being projected as the same.
While one section led by Akhila Bharata Veerashaiva Mahasabha had demanded a separate religion status, asserting that Veerashaiva and Lingayats are the same, the other wanted it only for Lingayats as it believes that Veerashaivas are one among the seven sects of Shaivas, which is part of Hinduism.
Of late, some Lingayats have also stated that they were open to having the Veerashaivas under their umbrella, but the Lingayat nomenclature was non-negotiable.
Karnataka State Minorities Commission had formed a seven-member committee, headed by retired high court judge HN Nagamohan Das on the issue, which submitted its report on 2 March stating that "Lingayats in Karnataka may be considered as a religious minority".
The Lingayat/Veerashaiva community that owes allegiance to the 12th century "social reform movement" initiated by Basaveshwara has a substantial population in Karnataka, especially in the northern parts of the state.
The BJP and several sections of the Hindu community have maintained a cautious stance, keeping away from the move to give Veerashaiva/Lingayat a separate religion status. They have accused the Siddaramaiah government of dividing the society to draw political mileage ahead of the Assembly elections due in April/May.
Lingayat strongman and state BJP chief B S Yeddyurappa has been saying that his party would not allow efforts to "divide" the community.
With inputs from PTI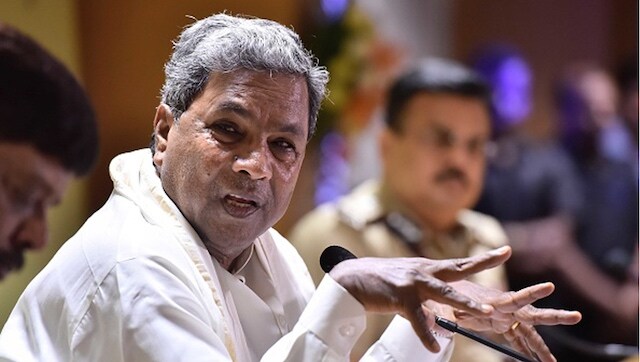 Politics
Several party leaders including Leader of Opposition in Rajya Sabha Mallikarjun Kharge, who had attended the inaugural of the padayatra on 9 January, 2022, have tested positive for COVID
Politics
The Karnataka government has imposed curfew on weekends and has prohibited all rallies, dharnas, protests and public gatherings to fight the third wave of COVID-19, till 19 January 19
India
The decision has been taken at a time when the state reported 47,754 new cases of coronavirus, and 29 fatalities