Kabul blast: Who carried out diplomatic zone attack in Afghan Capital killing dozens?
They have carried out several attacks in Kabul, nearly as deadly as Wednesday's: last July they claimed a bombing that killed more than 80 people in the city.
Kabul: No militant group has so far claimed responsibility for Wednesday's powerful blast that ripped through Kabul's diplomatic quarter, killing at least 90 people and wounding hundreds of others.
The attack, condemned by the international community, underscores how the Afghan capital has become one of the deadliest places in the country for civilians.
As the silence stretches and public anger grows, AFP looks at the main suspects:
The Afghan Taliban
The Taliban have denied they were involved — but analysts say that should not be taken at face value.
Currently in the midst of their so-called "spring offensive", the Taliban — who seek to drive foreign forces from Afghanistan and to rule the country through their extremist interpretation of Islam — are by far its biggest and most powerful insurgent group.
They were ousted from power in a US-led invasion in 2001, but have seen a resurgence since the withdrawal of frontline NATO combat troops in 2014, briefly capturing key cities in addition to vast swathes of countryside.
In recent years the group — sensitive about its public reputation — has shied away from claiming attacks on civilian targets, though analysts believe this could be a tactic of convenience.
"Don't rule out #Taliban involvement. Casts itself as more moderate than ISIS, so won't rush to take credit for attack on civilians," tweeted Washington-based regional expert Michael Kugelman after Wednesday's attack.
Islamic State
The Islamic State group (IS), by contrast, has little hesitation in raising its hand to take credit for bloody attacks, including those on 'soft targets', as it seeks to spread its so-called 'caliphate' from its Middle East base.
They have carried out several attacks in Kabul, nearly as deadly as Wednesday's: last July they claimed a bombing that killed more than 80 people in the city.
In March, they claimed a deadly raid on Afghanistan's largest military hospital that officially killed 60 people, slaughtering patients in their beds — though survivors and analysts suggested that attack also bore the hallmarks of the Taliban.
The group — made up mainly of former disaffected Taliban and Al Qaeda fighters — has gained some traction in Afghanistan since formally designating the country its 'Khorasan' province.
The US military last month dropped the GBU-43/B Massive Ordnance Air Blast bomb — dubbed the "Mother Of All Bombs" — on IS positions in eastern Nangarhar province, killing dozens of jihadists, whom they have vowed to wipe out.
But while its supporters celebrated Wednesday's assault in Kabul on social media, the group has not claimed responsibility for the attack through its Amaq propaganda agency.
The Haqqani Network
Afghanistan's intelligence agency has blamed the Taliban-allied Haqqani Network for the attack, which has long been thought to have ties to neighbouring Pakistan's shadowy military establishment.
Led by Sirajuddin Haqqani, who is also the Taliban's deputy leader, they have carried out numerous operations deep in the heart of Kabul, including the 2008 Indian embassy bombing that killed almost 60 people.
Pakistan launched a military operation targeting militant safe havens along the border with Afghanistan in 2014 that drove many, including the Haqqanis, over the border. They remain a force, but have not carried out a major attack in some time.
Al-Qaeda and other groups
The group behind the 9/11 attacks were written off as a spent force by many in Washington following the killing of their chief Osama Bin Laden deep inside Pakistani territory in 2011.
Bill Roggio of the Long War Journal, while testifying before US Congress in April, said this was a mistake and its symbiotic relationship with the Taliban, which has strengthened, meant that "Al-Qaeda has more areas to plant its flag".
Nevertheless the group that provided the impetus for the international intervention in Afghanistan has not carried out a significant attack there in years, and observers think it is unlikely to be behind Wednesday's blast.
Several Pakistani groups round out the jihadist landscape in Afghanistan, including the Pakistani Taliban, the formerly India-centric Lashkar-e-Taiba and Harkat-ul-Mujahideen, none of whom are believed to have the capacity to have carried out Wednesday's attack in Kabul.
Find latest and upcoming tech gadgets online on Tech2 Gadgets. Get technology news, gadgets reviews & ratings. Popular gadgets including laptop, tablet and mobile specifications, features, prices, comparison.
World
Zhenhua isn't important for what it does, but what it tells us about China's weaknesses and insecurities.
India
Despite subsidies offered by state government, the capital cost requirement involved in alternatives to crop burning remains high, say experts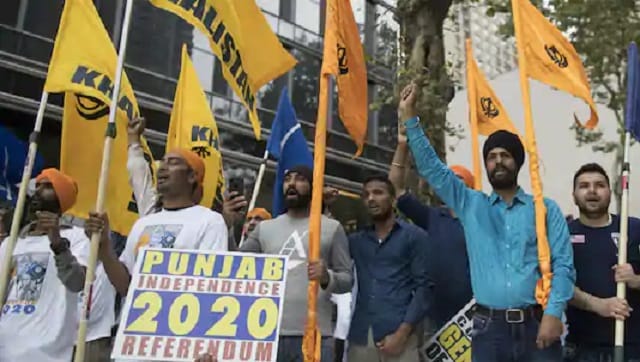 India
The paper, titled 'Khalistan: A Project of Pakistan', supports the longstanding belief that support for a separate Sikh State is part of the Pakistani strategy to 'bleed' India