Justin Trudeau to meet Narendra Modi in Delhi: It will take combined charm of PMs to mitigate bad vibes
By the time Trudeau returned to Delhi, the Khalistan issue was already at a crescendo, with no modifier. And the bad vibes became amplified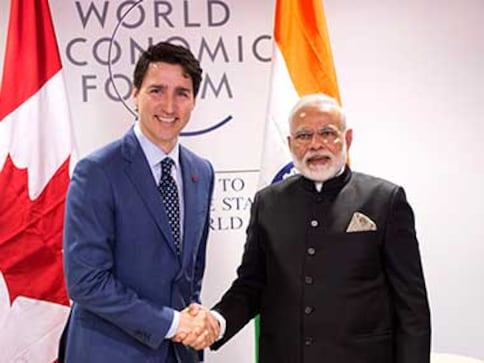 Justin Trudeau, the Canadian prime minister, is used to adulation and with reason. He is a personable progressive, who makes the appropriate politically-correct pronouncements, and can also be pragmatic, as with his dealings with the president of his neighbour to the south. Given all that, his visit to India was supposed to be a charm offensive. But instead of the expected warm reception, what he has been greeted with has been pretty hot.
That the Liberal Party, whether at the federal level or in provinces such as Ontario, panders to pro-Khalistani elements isn't exactly a state secret. Vote bank politics, as we know, works across political geographies, and in India, it's a fine art.
But those linkages, frowned upon by New Delhi, could have escaped too much scrutiny if those who had scheduled Trudeau's visit had listened to India and ensured he stopped early in the National Capital for the government-to-government dialogue with Prime Minister Narendra Modi. Instead, they opted to have him gallivant across the country — from Agra to Ahmedabad and Mumbai to Amritsar. In that period, people noticed Modi had not welcomed him with his trademark tweet (something he eventually did on Thursday, on the eve of their meeting), and the story of the 'snub' went global.
Instead, the photo-happy prime minister could have had the first pictures coming out of India as those of the traditional guard of honour accorded at Rashtrapati Bhavan to a dignitary on a State visit. That would have been followed by images of the two prime ministers smiling together. Reports would still have focussed on how India expressed its concerns over the Sikh separatism matter on Canadian soil, but it would not have been accentuated by speculation of how the Indian government was giving him the old brush-off.
By the time Trudeau returned to Delhi (where he also landed before taking off for other parts), the Khalistan issue was already at a crescendo, with no modifier. And the bad vibes became amplified as Toronto Sun reported that a person, once convicted of attempting to assassinate a visiting minister from Punjab, had been invited to the official dinner reception at the residence of Canada's high commissioner.
There's just so much damage control that the Canadian Prime Minister's Office could do, and multiple statements — by Trudeau at pressers in Mumbai and Delhi, during his meeting with Punjab chief minister Captain Amarinder Singh, by Canada's foreign minister Chrystia Freeland — have ensued with that objective. But the noise that has already built up makes those difficult to hear.
As the two prime ministers finally meet at Hyderabad House in New Delhi at noon, something could still be salvaged out of this magnified mess. And the relationship between India and Canada is far too significant to allow it to be reflected in the buildup to that bilateral summit. But it will take the combined charm of Trudeau and Modi to elevate the public conversation over the debris left by the disaster so far.
Click here to follow LIVE updates on Justin Trudeau in India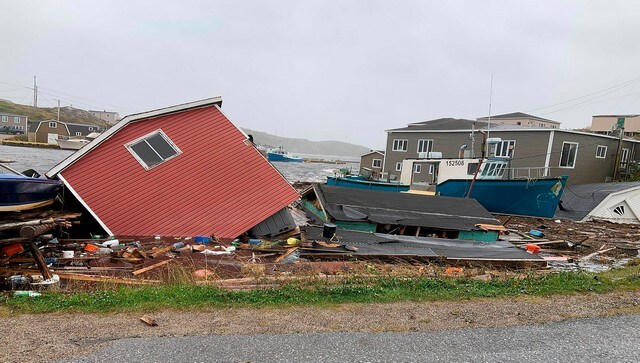 Explainers
Once a storm reaches maximum sustained winds of 119 kmph or higher, it is classified as a hurricane, typhoon, or tropical cyclone. However, the moniker given to it depends on its location
Explainers
Mohan Bhagwat's visit to the Kasturba Gandhi Marg mosque at the heart of the Delhi – his second meeting with Muslim intellectuals over the past month – comes amid an unprecedented outreach to the minority community by the RSS chief and in the backdrop of the Gyanvapi mosque row
Politics
What is writ large is that the Congress supremo and the Gandhis seem to be losing their grip on the party, with many of the leaders not shy about stating their preferences, even if it is at variance