Justice Ranjan Gogoi's bold speech underlines need to push judiciary out of inertia, make it accessible to people
In a bold, blunt and brave speech on Thursday, Justice Ranjan P Gogoi said that the Indian judiciary was in need of a revolution.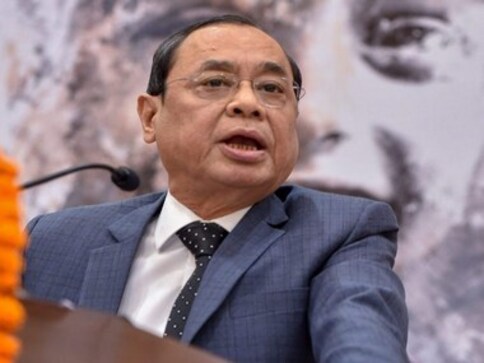 In a bold, blunt and brave speech on Thursday, Justice Ranjan P Gogoi said that the Indian judiciary was in need of a revolution. To an interested observer of judicial affairs in India, Justice Gogoi made all the right noises. He called out the Indian judiciary as an inert system running on the fuel of sound jurisprudence created in the past, and said that in order to 'preserve its moral and institutional leverage', courts needed to remain 'uncontaminated', 'independent' and 'fierce' at all times.
As the person most likely to become the next Chief Justice of India, the task cut out for Justice Gogoi is likely to be more challenging than it may seem to the ordinary eye. The judges' press conference in January this year, which Justice Gogoi was a part of, highlighted concerns about the functioning of the Supreme Court, particularly the allocation of cases and the packing of benches. Commentators before and after the press conference have also been asking questions about the control of the executive in judicial matters, in the recent past. In this context, the independence of the judiciary, which was a constitutional promise to the people of India, becomes an important idea to protect and preserve.
But this idea of an independent judiciary loses its sheen if the system is unable to hold its head above water when it comes to quotidian tasks. Justice Gogoi himself remarked that court processes were regarded as a trial even before the trial began. But why is this happening? Justice Gogoi called for judges to begin with introspection. If anything, they must begin with introspection about what it actually means to be independent. In the determination to remain independent, there is also a temptation to isolate oneself from everything else. Could the Indian judiciary be falling into that trap?
Let us take the biggest problem that has been staring the Indian judiciary in its face for the past many years now: backlog and a high pendency of cases. The topic itself invites a collective groan from most audiences. But the problem can, if left unchecked, lead to the judicial system imploding on us, with consequent disastrous effects.
Now, repeated studies by different agencies (within the courts; government; think tanks) have shown that the judiciary needs to implement some simple processes in order to fix this burgeoning backlog it is facing at all levels. Some of these include, but are not limited to, separating court administration from the role of adjudication; using management techniques to transform case listing and efficiency procedures; and bringing in state-of-the-art technical expertise to fix the technology that runs our courts.
Despite these repeated recommendations, the judiciary has preferred to keep many of these roles to itself, as an expression of its independence. For example, Indian judges routinely spend hours handling administrative chores like sanctioning leave applications, or attending meetings for building repairs. A mid-sized high court in India is likely to have close to 50 committees for administrative matters, with an average of 4 to 5 judges as members of each (in a court that has a total of, say, 25 judges). A reorganisation of these committees, with work being redistributed among judges (without compromising on seniority, experience and area of interest), and handing over purely administrative roles to non-judicial administrators, would immediately free up weeks of judicial time. This means that judges would be able to focus on their primary responsibility, i.e., that of adjudication.
Another example is of the e-courts committee, which is controlled and led by judges, with limited advisory inputs from experts. This committee is responsible for the core design of the technology that runs the judiciary, both what is used by court and registry officials internally, as well as what can be seen by lawyers and litigants on the outside. One manifestation of the committee's output is in the National Judicial Data Grid, which provides details of cases in district courts. Did you know that finding the details of a single case takes multiple click-throughs or webpages, including a handful of 'captchas' in English (imagine how difficult this becomes for someone who cannot type or who is a non-native English speaker)?
When we speak of 'access to justice', it is not just about being able to reach the courts, and navigate them physically, but also about being able to afford sound legal counsel, and most of all, basic information about your case. The judiciary may not be able to fix the quality of counsel, but access to its information is something entirely in its own control. If the judiciary allowed it, specialists could easily design — and run — a much simpler system, fixing many of these issues of access. But the more the system chooses to make itself difficult to access, the more it will distance itself from the people.
The introspection that Justice Gogoi demands must necessarily consider all these issues, which lie at the root of the judiciary's declaration of independence. A reductivist interpretation of independence to mean isolation and insularity will only damage its foundations. In his speech, he recognised, rightly, that the judiciary can be a 'course corrector, a leveller, a democratiser of sorts.' This is a golden opportunity for the judiciary to correct its own course, and become a truly democratising institution, without compromising on its essential characteristics. This will be undeniably revolutionary.
As the second senior-most judge in the Supreme Court, and the person most likely to become the next Chief Justice of India (unless the current Chief Justice recommends otherwise), Justice Gogoi's words hold more relevance than anyone else's. And if he is a man of his word, we may have some exciting times ahead for the courts in our country.
The author is Senior Resident Fellow, Vidhi Centre for Legal Policy
Politics
On 15 March, the Karnataka High Court had dismissed petitions filed by a section of Muslim students from the Government Pre-University Girls College in Udupi seeking permission to wear hijab inside the classroom, saying it is not a part of the essential religious practice in Islamic faith
India
On August 26, for the first time since its inception, the Supreme Court had live streamed its proceedings of a bench headed by then Chief Justice NV Ramana through a webcast portal. It was ceremonial proceedings as Justice Ramana was to demit office on the same day
India
By proposing the reform, the Election Commission of India aims to inform voters about the financial feasibility of election promises in manifestos and also whether they are sustainable within the financial space of the state or the Union government