'Independent judges, noisy journalists democracy's first line of defence': Justice Gogoi calls for revolution in judiciary
Senior Supreme Court judge Ranjan Gogoi said that the judicial system needs revolution, not reform if it is to be serviceable for the common man while delivering the third Ramnath Goenka Memorial Lecture in Delhi
New Delhi: A "revolution, not reform" is needed to keep the institution of judiciary serviceable for the common man, senior Supreme Court judge Justice Ranjan Gogoi said on Thursday, asserting that the judiciary would have to be more "pro-active" and on the "front foot".
The assertions were made by Justice Gogoi, who is the senior-most judge and is likely to be recommended to succeed Chief Justice Dipak Misra on his retirement on 2 October.
Delivering the third Ramnath Goenka Memorial Lecture on "Vision of Justice", the judge told a packed Teen Murti Bhavan auditorium in Delhi that the judiciary was the "last bastion of hope" and has been "a proud guardian of the great constitutional vision". The institution has been endowed with great societal trust.
Justice Gogoi, who along with Justices J Chelameswar (since retired), MB Lokur and Kurian Joseph had held a controversial 12 January presser in which a litany of allegations were made against the Chief Justice of India, also said that "independent journalists and sometimes noisy judges" were the first line of defence for democracy.
Referring to an article (from The Economist) titled 'How Democracy Dies' published in the Indian Express, he said that "...independent judges and noisy journalists are democracy's first line of defence … Reports of the death of democracy are greatly exaggerated. But the least bad system of government ever devised, is in trouble. It needs defenders."
"I agree, but will only suggest a slight modification in today's context – not only independent judges and noisy journalists, but even independent journalists and sometimes noisy judges," Justice Gogoi said.
He said that in the first 50 years of independence, the court has created a very sound jurisprudence which "we are reaping now".
"It is the inertia really that has kept us going till now. But the way things stand today, court processes are a trial even before the trial has begun. While I cannot say if it is a collective failure on our part, but for a nation governed by the rule of law, is it not a matter of concern that to this extent at least, we are defying the idea of inclusiveness?
"Not a reform, but a revolution is what it needs to be able to meet the challenges on the ground and to keep this institution serviceable for a common man and relevant for the nation," Justice Gogoi said.
He expressed concern over "inefficiency" and "slow processes" in the administration of justice which, he said, have been historical challenges. "The judiciary today is not a poor workman who blames his tools, but it is a workman with no tools. I am not going to saddle you with the figures that we keep consuming every day on pendency, arrears and judges' strength but in the light of what a French author had once said 'Everything has been said already, but as no one listens, we must begin again'."
The judge said for the effectiveness of the judgments to show, the justice dispensation system has to be made more result-oriented and more focussed on enforcement.
He made a reference of noted journalist and politician Arun Shourie who had suggested that he wondered if the judiciary was not being an "accessory to the resulting deterioration". "I find it difficult to agree wholeheartedly. But I will certainly say that the judiciary must certainly be more pro-active, more on the front foot. This is what I would call as redefining its role as an institution in the matters of enforcement and efficacy of the spirit of its diktats, of course subject to constitutional morality (separation of powers) again.
"I will even go ahead to say that the institution, at all levels, needs to become more dynamic in the matters of interpretation of laws. And, this is what I mean to say by a constitutional moment of its own kind. However, it is going to be a tall order, both at the micro level and the macro level, because both come with their unique sets of challenges," Justice Gogoi said.
Justice Gogoi said there was a pressing need to explore the endless limits of legal services mechanism, legal awareness and legal empowerment of the marginalised in this vastly unequal society.
He said Ramnath Goenka had once stated that while civil liberties will have nothing to fear from the judiciary alone, they will have everything to fear from the union of the judiciary with either the executive or the legislature. "I would like to believe, this is why, Ramnathji had also said that 'fierce independence' is indeed the bedrock of justice. But I would like to add that 'independence' must always be responsible with due regard to the established constitutional values.
"This institution is the last bastion of hope and the one that the citizenry believes firmly, will give justice to them, come what may. And it has. The judiciary, with whatever little it has had at its hand, has been a proud guardian of the great constitutional vision. It fills me with immense pride to see that as an institution, the judiciary has been endowed with great societal trust," he said.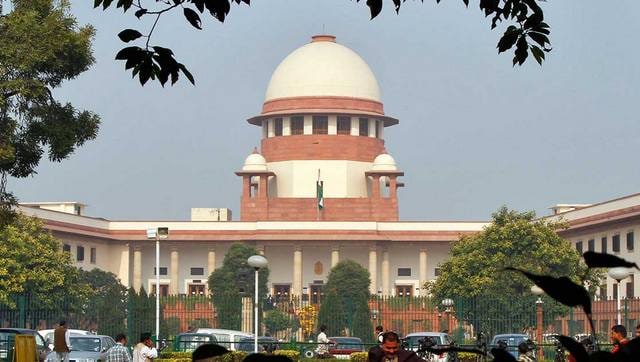 India
A Bench of Justices DY Chandrachud and MR Shah also said that West Bengal's law has failed to include valuable safeguards for homebuyers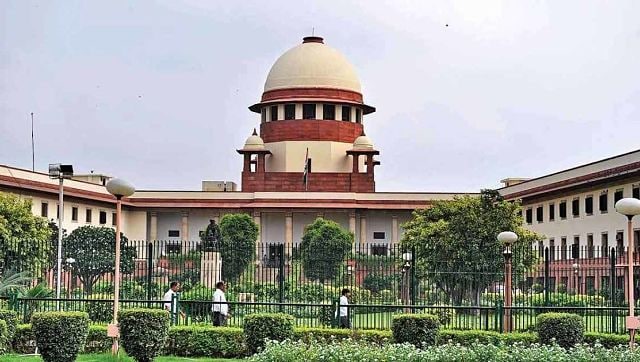 India
The apex court also directed the Centre to collaborate with the states in preparing a buffer stock of oxygen for emergency purposes and to decentralise the location of the emergency stocks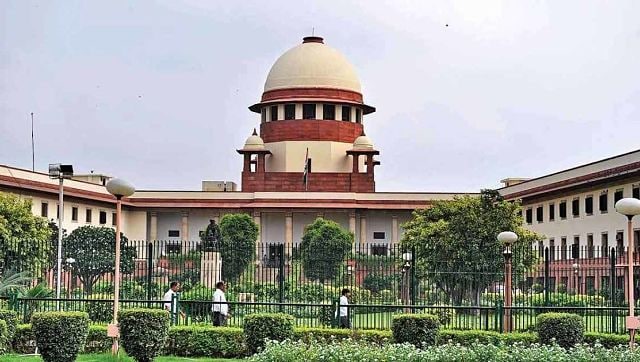 India
The apex court made it clear that Vedanta shall not be allowed to enter and operate its copper smelting plant under the garb of this order and the permission to run the oxygen plant would not create any equity in the company's favour