Bombay High Court likely to hear plea over junior doctors' mass leave on Thursday
The Bombay High Court is likely to hear the junior doctors' mass leave on Wednesday. The HC had ordered the doctors to resume their duty on Tuesday.
The Bombay High Court, which was likely to hear the matter on junior doctors' mass leave on Wednesday, will now do so on Thursday as reports suggested that CJ's bench was not available. The high court had ordered the doctors to resume their duty on Tuesday.
Junior doctors' mass leave: Bombay HC likely to hear the case tomorrow, which couldn't be done today because of unavailability of CJ's bench pic.twitter.com/cFZ3HooFkb

— ANI (@ANI_news) March 22, 2017
#ExpectToday Bombay HC to hear the junior doctors' mass leave matter today, HC had yesterday asked them to resume their duties immediately pic.twitter.com/pJMpPulehL

— ANI (@ANI_news) March 22, 2017
Following a strong rap by the high court, nearly 3,000 resident doctors of 17 government hospitals in Maharashtra withdrew their mass casual leave agitation with immediate effect, a doctors' body told IANS on Tuesday. It said that the doctors are likely to get back to work either on Tuesday night or early Wednesday morning.
"We have always obeyed court orders and are appealing to all resident doctors to report back for duty as soon as possible," a Maharashtra Association of Resident Doctors (MARD) spokesperson told IANS. According to PTI, the protests are likely to continue on Wednesday as
the doctors feel that the government has been doing only "lip service" to their cause and doing nothing to instill a sense of safety in them.
Meanwhile, families and relatives of patients in hospitals complained of neglect in healthcare.
Mass leave creating a lot of problems, patients can't be left alone. Doctors should abide by their duties:Relative of a patient in Mumbai pic.twitter.com/QlyjOCKT0W

— ANI (@ANI_news) March 22, 2017
My wife is suffering burn injuries, and its been 4 days now.She is not being treated:Mohd Kamran(Patient's husband) outside Sion Hosp,Mumbai pic.twitter.com/kfzJteJufP

— ANI (@ANI_news) March 22, 2017
Over 3,000 resident doctors stayed away from work since Tuesday, demanding better security for them at hospitals in the wake of a string of attacks on them.
Hearing a petition filed by social activist Afak Mandaviya seeking action against the protesting doctors, a division bench of Chief Justice Manjula Chellur and Justice GS Kulkarni said the hospital management concerned should initiate action against the doctors. The Bombay High Court termed the doctors' strike as "shameful" conduct. "If you (doctors) do not want to work, then resign. You are not factory workers that you will resort to such protests. Shame on you. How can doctors behave in such a manner?" Bombay High Court Chief Justice Manjula Chellur asked.
"We don't feel safe in such situation. We cannot concentrate fully on patients. Every delegation of ours that met with state officials has got only assurances but nothing was implemented. As long as a resident doctor does not feel safe, he or she is free to remain on leave or not report to duty," a doctor told reporters on Tuesday.
A senior official of the Maharashtra Association of Resident Doctors (MARD) said the medical services in the Outpatient Departments (OPDs) were primarily affected in the absence of resident doctors. However, emergency health services, including taking care of accident patients, surgeries and providing post-operative care to those admitted in various hospitals, were being maintained by senior doctors, he said.
On the plight of patients, Indian Medical Association (IMA) general secretary Parthiv Sanghavi said, "One must not forget that resident doctors are the junior-most ones in any government hospital. There are senior doctors who are still treating patients in these hospitals and they are not part of such mass leave. In some cases, there are some delays and we feel bad about it, but we are forced to take such step."
As a part of the protest, some of the resident doctors have availed leave, while the others are not reporting to duty. They are claiming that a large number of relatives come along with the patients and this puts pressure on them and affects their working.
Recently, a resident doctor was severely beaten up in the Dhule civil hospital by the relatives of a patient. In Nashik civil hospital, an on-duty doctor and a nurse were manhandled by the kin of a patient who died on Thursday.
Last week, a doctor in the BMC-run Sion hospital in Mumbai was also manhandled.
A meeting held on Tuesday night between the Maharashtra Principal Secretary for Medical Education, Rajagopal Devara, and representatives of the resident doctors had failed to break the deadlock.
(With inputs from agencies)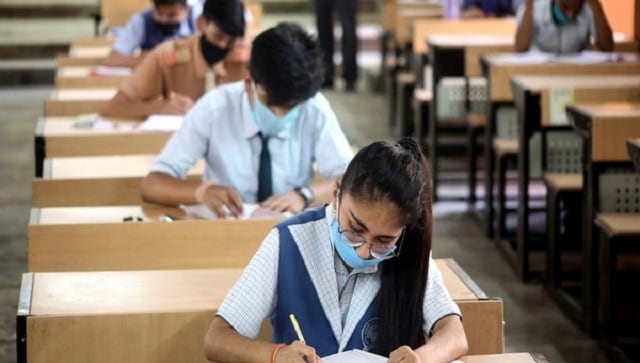 India
This year, the exam were conducted offline between 15 September and 11 October and the results for Class 10 were announced on 17 July whereas results for Class 12 were declared on 3 August
India
What happened in Lakhimpur Kheri was a murder of the country's Constitution, a violation of the law and a conspiracy to kill the food-provider farmers of the country, said Shiv Sena Rajya Sabha lawmaker Sanjay Raut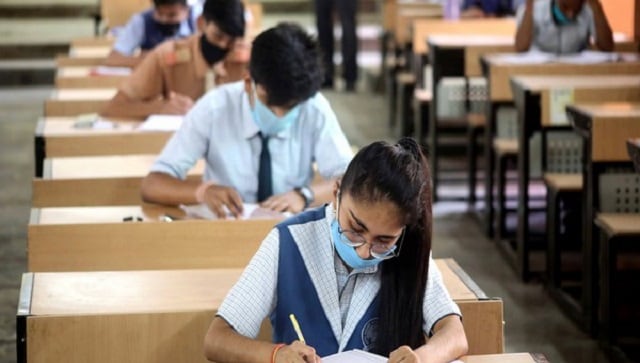 India
In regions where the coronavirus active cases are higher and are likely to increase, the decision to start physical classes can be taken by the local corporations.