Juhu beach drowning: Body of fourth victim washes ashore, Mumbai Police sends it for autopsy
Mumbai Police found the body of the fourth victim, who drowned in Juhu Beach, washed ashore on Saturday. The body was taken for post-mortem.
Mumbai: The body of the fourth victim, who had drowned off Juhu beach along with three others, was found behind JW Marriott hotel in the wee hours on Saturday, police said.
Bodies of three others were recovered on Friday. "Search for the fourth missing boy, Faisal Shaikh, was on. Around 1.30 am, his body was found on the Juhu shore at the back of JW Marriott hotel," a senior police official said.
The body was taken to Cooper Hospital for post-mortem, after which it was handed over to the family members, he said. The Coast Guard, which was involved in the search, called off the operation after the 16-year-old victim's body was found, the official added. A Coast Guard spokesperson said, "Police informed us that the last body has been recovered. Thereafter, we called off the search operation."
Four of the five people, who had ventured into sea to swim off Juhu beach on Thursday evening, had drowned, a police official said. One of them, 22-year-old Wasim Khan, was rescued by life guards, who were on duty at that time.
"A search operation had been launched to trace the four victims with the help of fire brigade, police, Coast Guard and Navy. After constant efforts, bodies of Fardeen Saudagar, Sohail Khan both 17 years of age and Nazeer Gazi, 22, were recovered on Friday," he said. The Navy and the Coast Guard had also deployed choppers in the rescue operation.
Find latest and upcoming tech gadgets online on Tech2 Gadgets. Get technology news, gadgets reviews & ratings. Popular gadgets including laptop, tablet and mobile specifications, features, prices, comparison.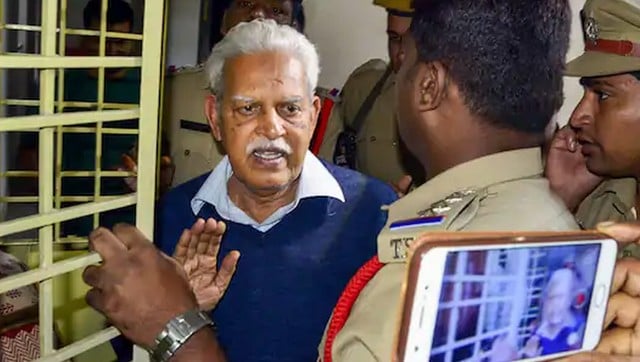 India
Rao has been in jail for over 22 months. His bail pleas, including those filed for relief on the ground of his age, ill-health and risk of COVID-19, have been rejected on multiple occasion
World
China and US have accused each other of stoking tension in the strategic waterway at a time of strained relations over everything from the new coronavirus to trade to Hong Kong.
World
Visuals showed swollen rivers, destroyed homes, roads covered in landslides and stranded residents being carried to safety by military helicopters.